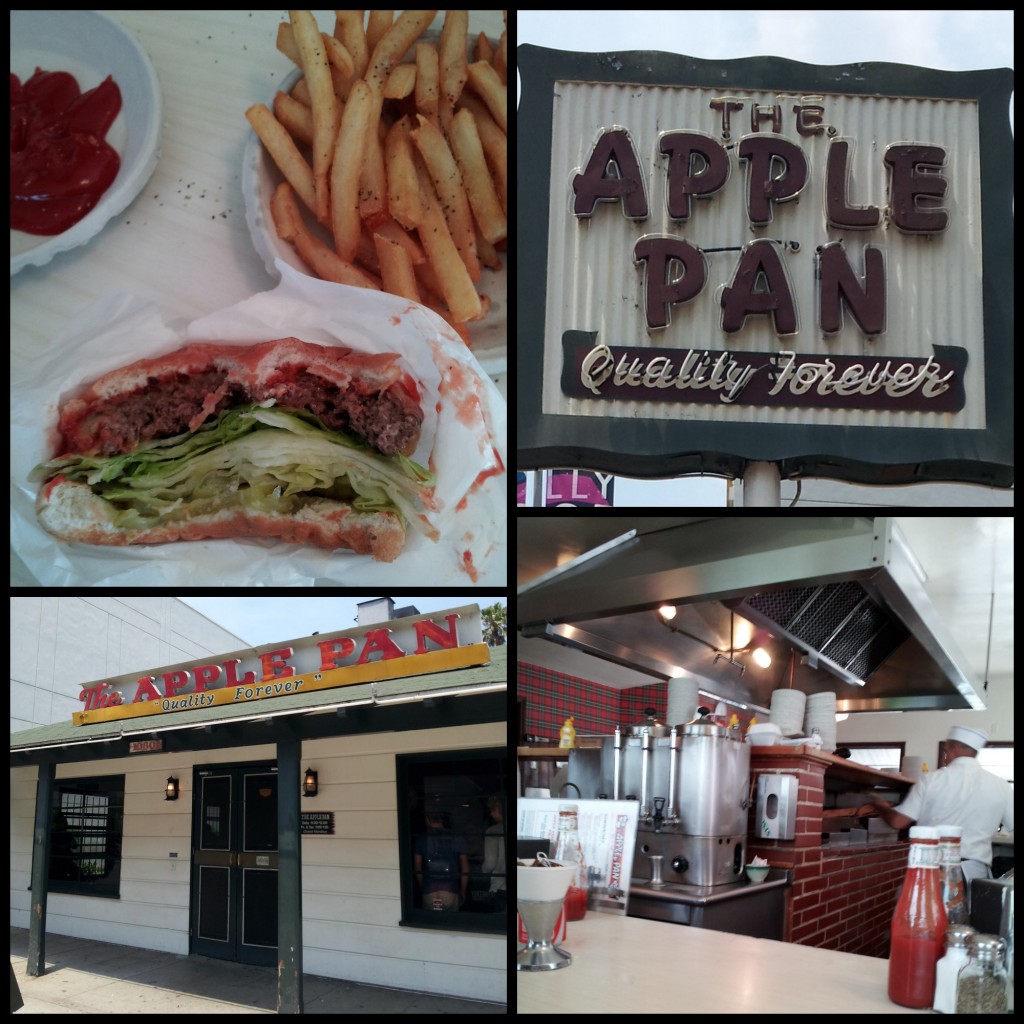 The Experience: Anyone searching for the top burgers in L.A. will undoubtedly be directed to the Apple Pan by fellow burger enthusiasts. Located in the heart of West L.A., this landmark diner hasn't changed much since opening in 1947. There are no tables here, only a u-shaped counter with an old fashioned cash register on one end. Inside, hungry customers stand patiently, waiting for seats at the counter to open up. Although they may be most famous for their hamburgers, the Apple Pan is also well known for its variety of pies (including, of course, apple pie).
Burger Ordered: Hickory burger with cheese.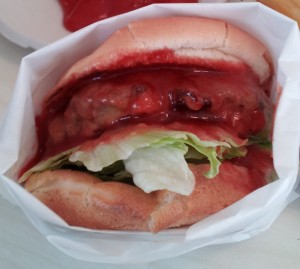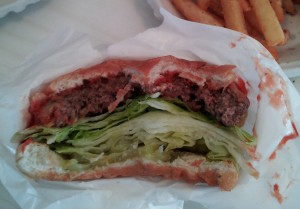 The Taste: In addition to the standard toppings, the hickory burger is dressed with the Apple Pan's delicious hickory sauce. The sauce has a vivid red color that might look like ketchup at a glance, but has a distinctive smoky taste that sets it apart. The patty itself has a great flavor to it, and seems to be thicker than most fast casual burgers. My only complaint is that they use a bit too much lettuce for my liking. I feel the stack of lettuce leaves is overly thick, and would be more balanced if they used about half the amount. Overall it's still a very tasty burger. The meat is flavorful, and the hickory sauce pairs really well with it.
The Verdict: Apple Pan definitely deserves to be mentioned in any discussion on the best burgers in L.A. I don't feel it is the best, but it absolutely ranks in the upper echelon. There is good reason that it's been going strong for over 60 years, so check it out for sure. Don't forget to try a slice of pie while you're there!
The Apple Pan is located at 10801 West Pico Blvd in Los Angeles, California.