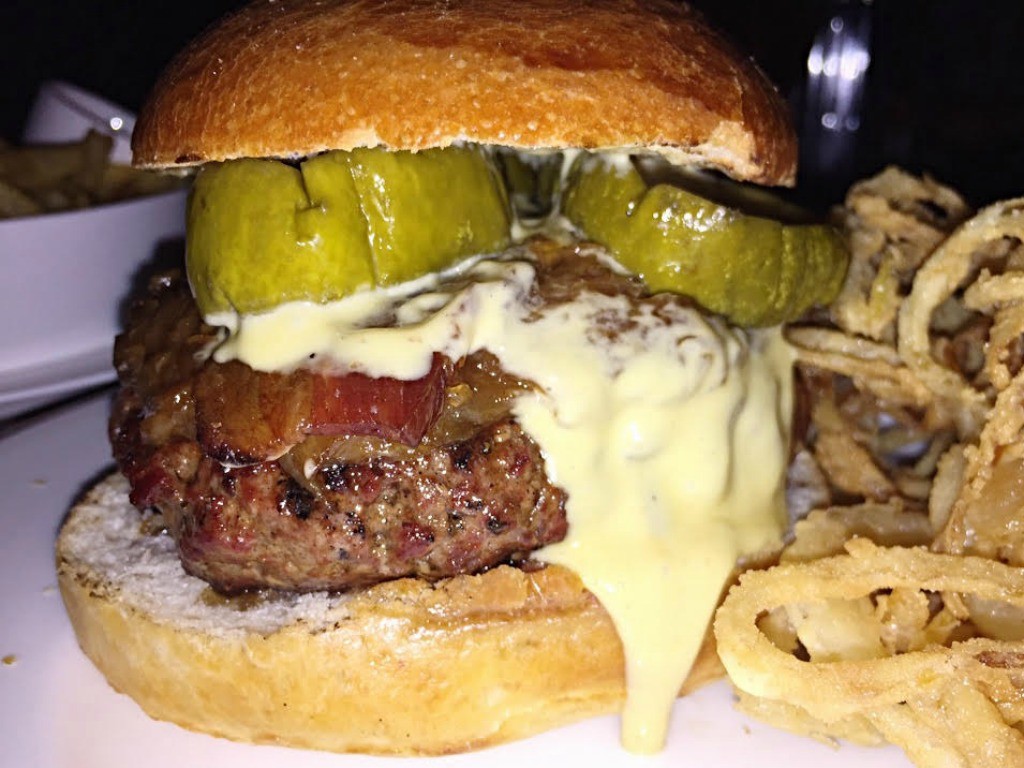 The Experience:  The West Loop of Chicago has an exciting, electric feel to it, with Google close to finishing their new HQ.  As such, every restaurant management company and bar is flooding to the area to open up shop. Swift and Sons was one of the first places to open and has garnered a lot of hype. Like the area, Swift and Sons Steakhouse is a place that mixes young successful millennials with baby boomer business men trying to hold on to their youth. The price points are similar to other high end steakhouses and the food looks great.
Burger Ordered: The Fulton Burger
The Taste: Swift and Sons' Fulton Burger proved that the meat in any dish at this restaurant is outstanding. The patty was delicious, cooked to the medium rare perfection with tons of juice pouring out as I cut into the meat. The addition of caramelized onions and Dijon in principle would have been great, but the brioche bun deteriorated within minutes, making the burger hard to handle.  The final topping was traditional bacon that could have made me forget about the bun.  However, it was slightly undercooked and hard to chew through.
The Verdict:  I wish I could rate this burger higher but staying true to my beliefs, I have had much better burgers.  Basically, the only reason to get this burger is if you can't afford the steak, as the patty is of a high quality but the burger doesn't come together.
Swift and Sons Steakhouse is located at West Fulton Market in Chicago, Illinois.

Follow @badguyburgers on Instagram for more Chicago burger knowledge.
Sign up for Burger Weekly email updates!