Every member of the First Family of Burger Weekly (consisting of my immediate family and girlfriend) is as rabid about burgers as I am. Over the last few months, burgers have been sampled in France, Austria, Israel, Lithuania, Greece, Turkey, Croatia, Italy, Germany, and a few cities in the United States. A few stood out, both for good reasons and, unfortunately, bad ones.
Bonj Les Bains – Hvar, Croatia (website)
We'd heard good things about the lamb burger at Bonj Les Bains, and it turned out to be the perfect sea side snack. Shared amongst four people, the few bites we each had were incredibly satisfying but kept us wanting more. The patty was juicy and the mint feta pesto complemented the savory flavor of the lamb. Combined with the thick tomato and gritty arugula, the texture of the burger was immensely enjoyable. The toasted pita bun was just the right size and added the perfect flavor to round everything out. Pro tip: order enough for everyone to have one of their own! ~Rebecca Stein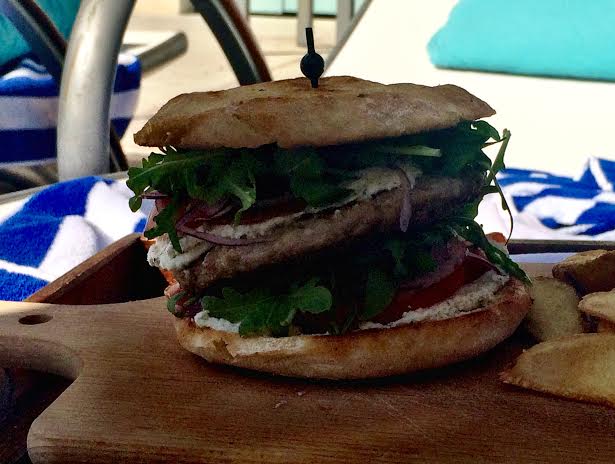 Studio 9 – Vilnius, Lithuania (website)
This burger was seasoned in a way that brought out the elemental flavor of the beef. Even in Vilnius, they don't stray too far from the traditional salt and pepper seasoning, but it was seasoned throughout, not just outside. It was at least an inch thick. The option is available to add brie cheese Though quite different than the delicious burgers my mother (Brad's grandmother) used to make, it was nonetheless a very comforting meal for my return to my childhood country. ~Zev Garoon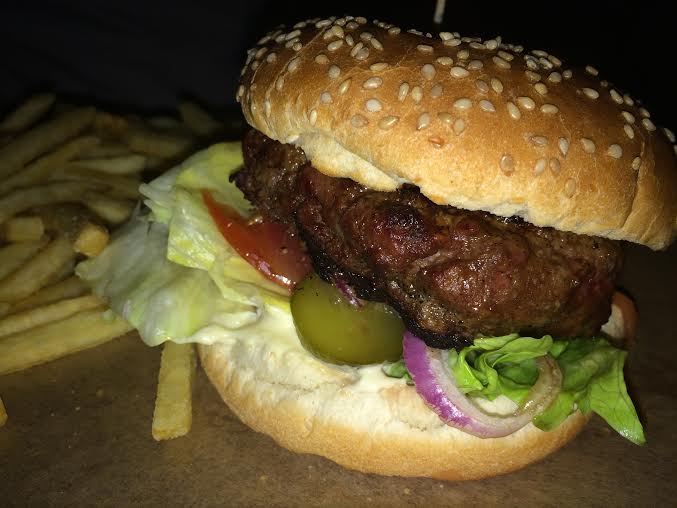 Gold Cash Gold – Detroit, Michigan (website)
After hearing all the hype about Gold Cash Gold, I was expecting a lot out of this burger. But problems began right when my meal arrived at the table. The burger was cut in half, even though I didn't ask it to be. This is a huge pet peeve of mine. I ordered the burger medium rare, and while its two patties were pink on the inside, it was actually burnt on the outside. That's on its own makes a burger an immediate zero, but the fact that the messy burger was kind of cold, with a tough bun to boot, made the whole experience a downer. If you find yourself here, just get the pickle brine fried chicken. ~Brad Garoon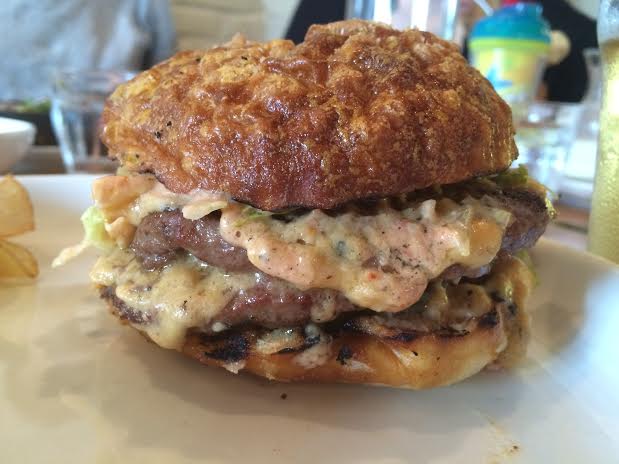 ---
Sign up for Burger Weekly email updates!