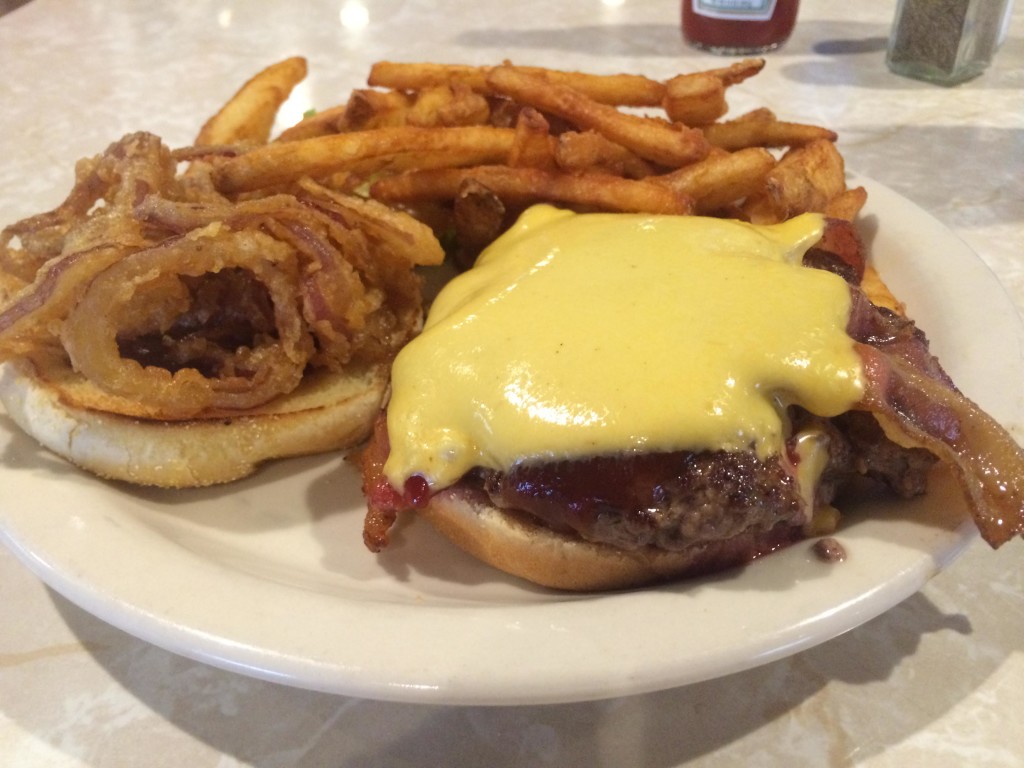 The Experience: Southwoods Pub & Grill is a small establishment on a busy corner in Petoskey. It's the kind of place that cooks breakfast all day long, which is always a good move. However, today this Burgermeister was on a mission to continue a recent run of good burgers, and with seven different burger options on the menu, this seemed like a place up for the challenge.
Burger Ordered: Western BBQ Burger
The Taste: Long-time readers of my work will know that the Western BBQ Burger is usually my burger of choice, and this Burger Adventure was no different. The burgers at Southwoods are fresh and cooked to order, which is a huge plus, and I noticed one key difference – crispy onions. Most Western burgers top it off with onion rings, which are fine but can make the burger a little hard to eat. The crispy onions fit better, and that was just one positive aspect. All of the ingredients came together well – the hearty kaiser roll bun was functional but not overwhelming, the two strips of bacon were crispy, the BBQ sauce was tangy, and the American cheese was melted perfectly on the patty. It was cooked just how I ordered it (medium rare) and made for a slightly messy though still enjoyable experience. This burger would have benefitted greatly from a Burger Lift, that's for sure.
The Verdict: Southwoods Pub & Grill had not really been on my radar before, but it is now. This was a terrific from-out-of-nowhere burger that makes me want to go back and try one of their other varieties.
Southwoods Pub & Grill is located at 1007 Spring St. in Petoskey, Michigan.