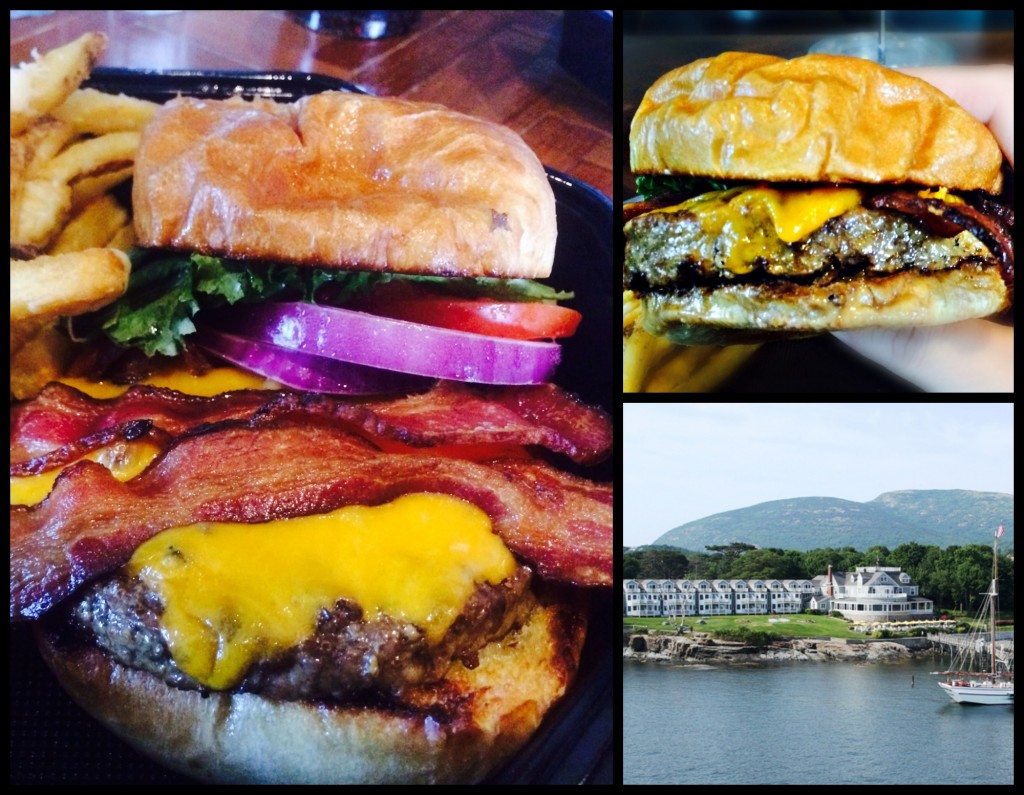 The Experience: The Inn at Bay Harbor is a beautiful establishment overlooking Lake Michigan in the resort community of Bay Harbor. As one of the Marriot's Renaissance Golf Resorts, this is a classy, upscale establishment that targets wealthy tourists. That is the reason they feel comfortable charging $13 for a burger, so the pressure is on based that price tag.
Burger Ordered: Bacon Cheddar Burger
The Taste: This is a phenomenal burger. I've at times ordered burgers medium rare and received them more medium, but that was not the case here. The patty was expertly cooked – juicy but not so juicy that the bun disintegrated. This is a fairly simple burger with only a few toppings, so I felt they should all stand out, and they did. The bacon is from the local meat market Plath's, and it was both delicious and plentiful. Cheddar is always a good partner with bacon, and this was no exception. To top it all off, the side of Truffle Frites was positively divine, and made it difficult for me to decide which culinary delight I should be taking bites of.
The Verdict: Working across the street from this place is dangerous. This is one of the better burgers I've had in Northern Michigan, and the Truffle Frites further distance it from its competitors. The price tag is a little steep, but I know a fantastic burger when I taste one, and this is a fantastic burger.
South American Grille and Wine Bar is located at 3600 Village Harbor Drive in Bay Harbor, MI