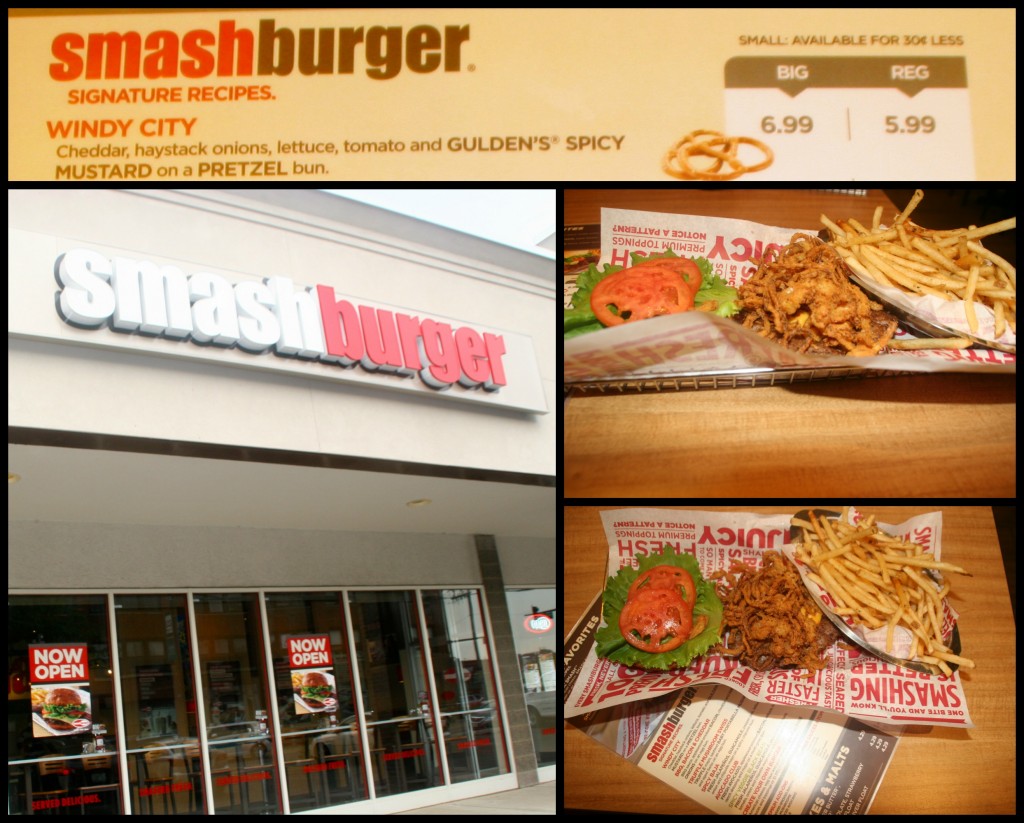 The Experience: The quality of the service at Smashburger impressed me significantly more than their Windy City Burger, which comes with cheddar, haystack onions, lettuce, tomato and Gulden's spicy mustard stacked on a pretzel bun. My servers let me know that if I didn't enjoy my meal, they would provide me with a different burger of my choice, and encouraged me to swap toppings in order to customize my burger experience to my liking.
Burger Ordered: The Windy City Burger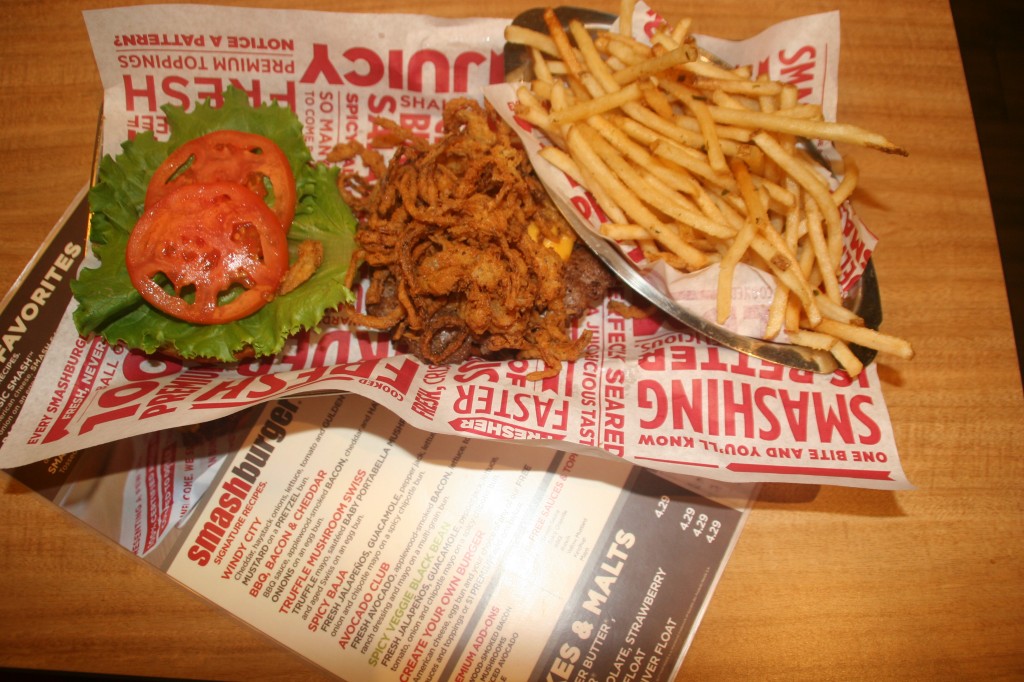 The Taste: Not the biggest fan of haystack onions or spicy mustard, I decided to grin and bare it when ordering a burger whose name describes the city that I take pride living in. When it comes to criticizing the Windy City Burger, I have to be honest and say that consuming it was overwhelmingly underwhelming. Although I ended up a fan of the mass of haystack onions, the quality of the patty was unimpressive, and as open-minded as I attempted to be with the spicy mustard, this burger allowed me to confirm that it's still one of my least favorite condiments. All of these ingredients stuffed inside of a pretzel bun proved to be excessive and take away from the burger's quality.
Toward the end of my meal I removed all toppings and left the beef and cheddar alone on the pretzel bun, and enjoyed the burger much more plain. However, even though Smashburger offers an adequate dining experience with respectable service, to me it still remains a basic fast food joint and I wouldn't recommend it to a fellow burger-seeker venturing for a quality meal.
The Verdict: If I return to Smashburger, it will be for their Smashfries (tossed with rosemary, olive oil and garlic) or to try out one of their shakes. Although their plain cheeseburgers seem much more promising, I wouldn't go out of my way to return for one. I'm an advocate of getting bank for your buck, and even though my burger and fries came out to a reasonable total of around $8.00, the next time I'm in the mood to smash a burger I will smash elsewhere.
Smashburger is located at 2031 North Clybourn Avenue in Chicago, Illinois.