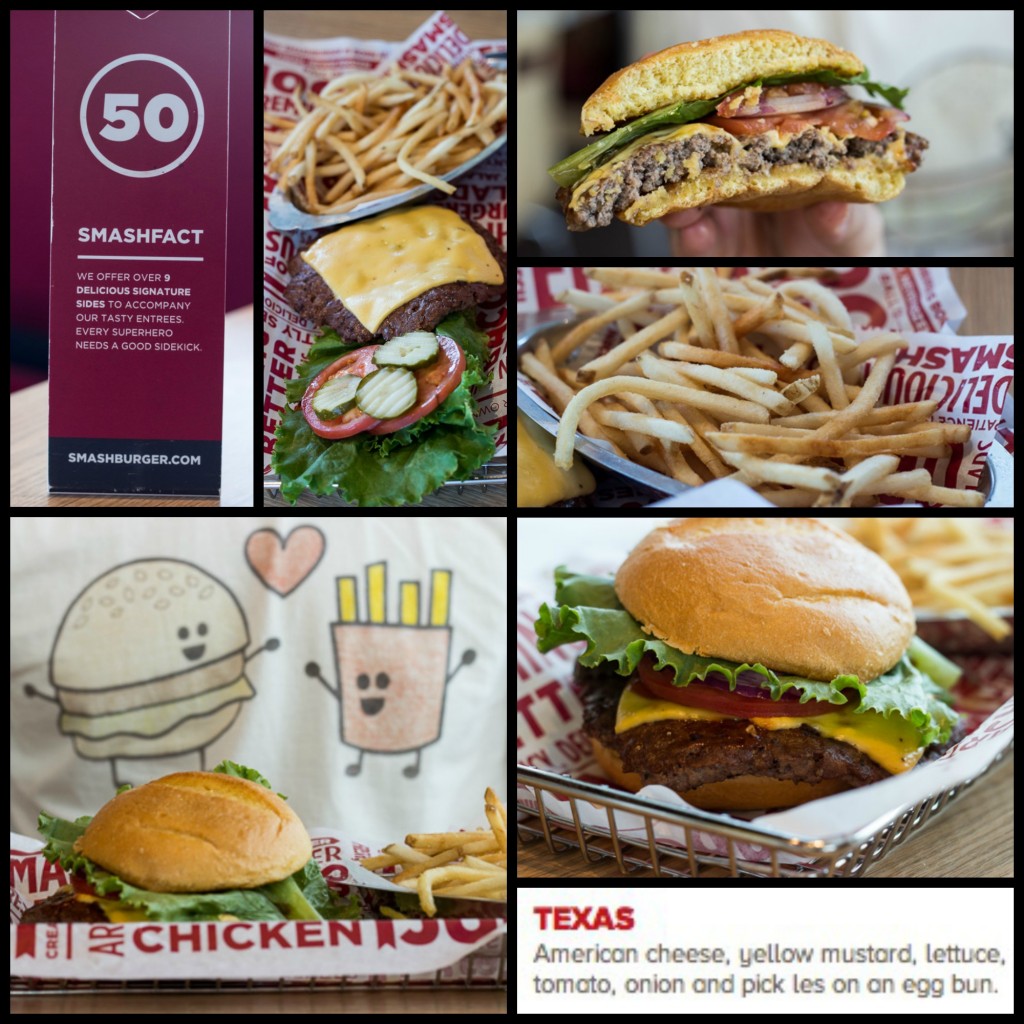 The Experience: When Brad contacted me to consider coming out of retirement, it didn't take much convincing to get me to join in on the Smashburger Tour. I happily dug out my burger t-shirt (because I love dressing for the occasion) and made the trek across town to dine at the recently opened location at Southpark Meadows. This was not my first Smashburger experience, nor is it likely to be my last, but unlike past visits, I was here on assignment – to try the Texas Burger.
Burger Ordered: Texas Burger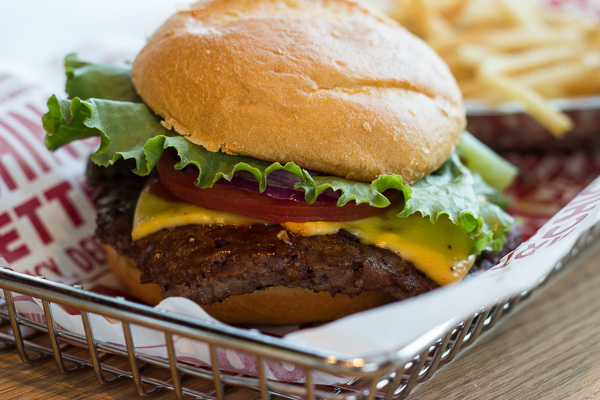 The Taste: No fancy toppings or dressings here – American cheese, lettuce, tomato, onion, pickles on a standard Smashburger egg bun. Oh and of course…yellow mustard. Even though I don't like mustard, if I had subbed the mustard for ketchup (my condiment of choice), well, I don't think you could call it the Texas Burger anymore. The patty was well seasoned with a heavy dusting of pepper, but lacked the caramelized crust that I'm accustomed to from Smashburger. I've never been a fan of the egg bun. Although its flavor doesn't get in the way like some sweet buns can, I just find it a little boring and somehow off. As for the mustard, we still don't get along.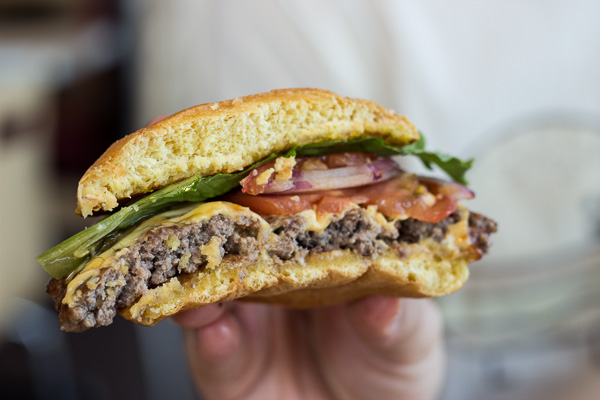 The Verdict: The Texas Burger was no showstopper. With its simple, classic ingredients, it was a very average burger served alongside a delicious basket of fries. The service was great and the store itself was immaculate. Was it worth the drive? Not really, considering all the burger joints I passed to get there. But for those in the neighborhood looking for a decent burger with quality ingredients, Smashburger should definitely be taken into consideration.
Smashburger is located at 9900 South IH-35 in Austin, Texas. You can also find the Texas burger in Houston, San Antonio, and Temple, Texas.