The Experience: There are only a few regional Smashburgers that are only available at one location. One is in Fort Bliss, one is in Brooklyn, and one is in Neptune Beach. I recently took a trip to the Neptune Beach Smashburger to eat the one and only Sunshine Bacon & Cheeseburger. It is topped with citrus orange barbecue sauce, applewood smoked bacon, cheddar cheese, and haystack onions.
Burger Ordered: The Sunshine Bacon & Cheese Burger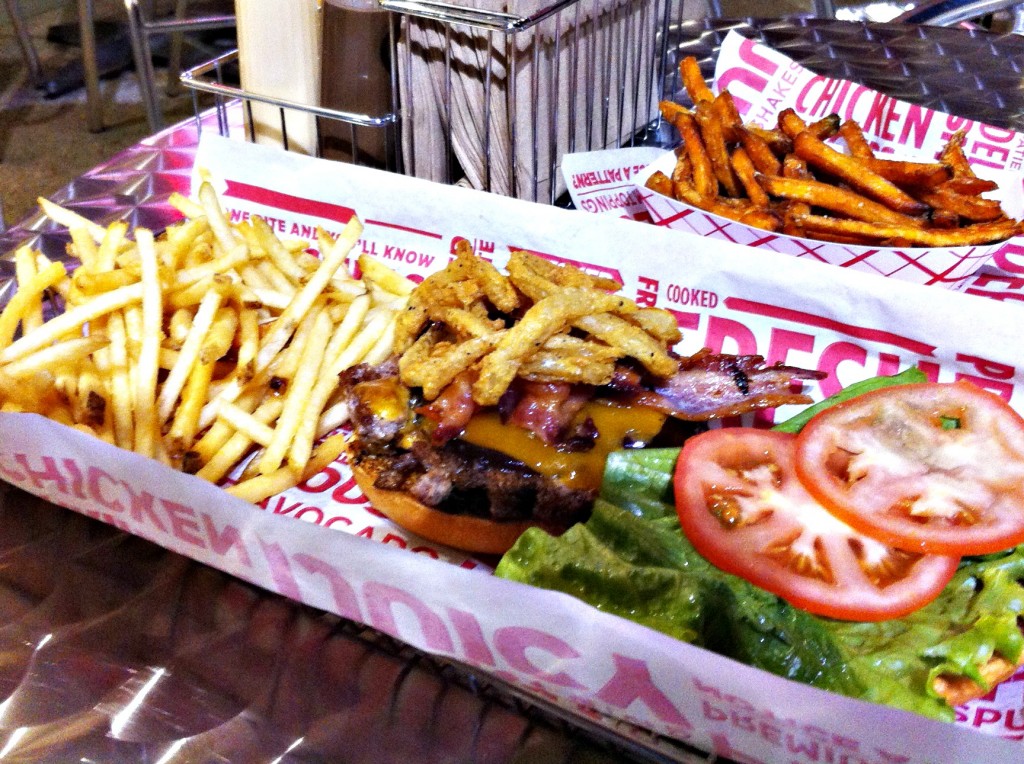 The Taste:The best thing about this burger was the citrus barbecue sauce. I am a huge fan of juicy burgers… and this particular burger was quite juicy and had tons of flavor. I really wish that I would have ordered the bigger one, as burgers at Smashburger come in two sizes. I ordered both the regular and sweet potato fries, which were crunchy and great on both counts.
The Experience: Needless to say, I am a fan of Smashburger. The only downside is that the beef is not grass fed and organic. But, this is a very yummy burger with a very barbecue unique citrus flavor.
Smashburger is located at 630 Atlantic Blvd., Spc #B105 in Neptune Beach, Florida.