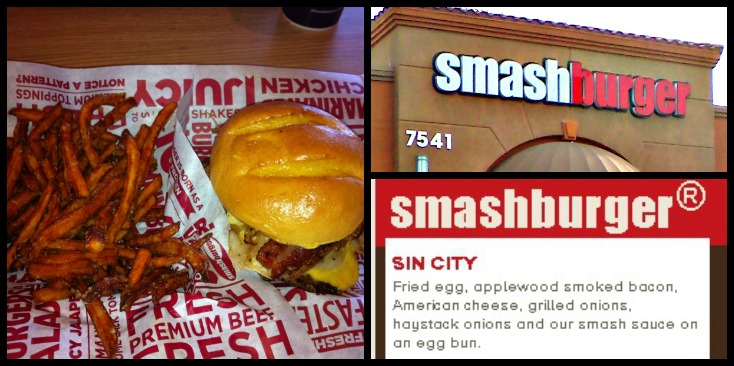 The Experience: A family reunion of sorts brought me Las Vegas recently. During this trip I decided to expand my fast food burger world a bit by trying In-N-Out Burger and Smashburger, at the recommendation of a cousin. This cousin was firmly in the Smashurger camp, assured that I would like it more than any animal-style burger I could try. I was skeptical.
Burger Ordered: Sin City Burger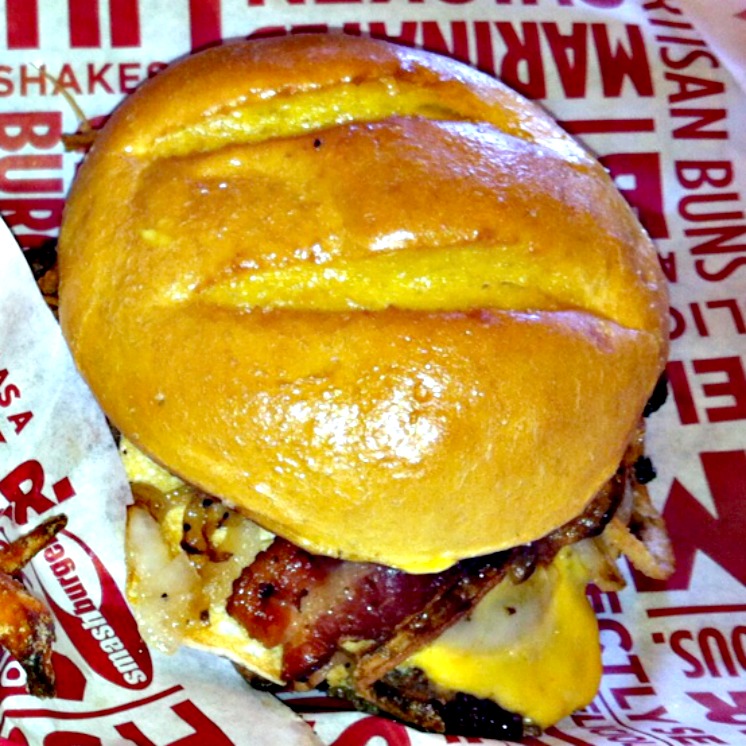 The Taste: I wasn't crazy about the taste of the patty itself. I had tried In-N-Out shortly before, and felt that Smashburger's patty was more flavorful than In N Out, but I just don't like that flavor as much. The bacon also wasn't powerful enough, and its flavor was lost. I'm not sure if that was because there wasn't enough bacon or if it wasn't very good bacon, but the end result was disappointing. On the other hand, the bun, egg and onions were all nice.
The Verdict: This was really hyped up to me in the lead-up to my lunch, which probably hurt my enjoyment of it in the end. It's a decent burger, with a tasty egg, but not a destination meal.
Smashburger is lotacted at 7541 West Lake Mead Blvd., Suite 110 in Las Vegas, Nevada.