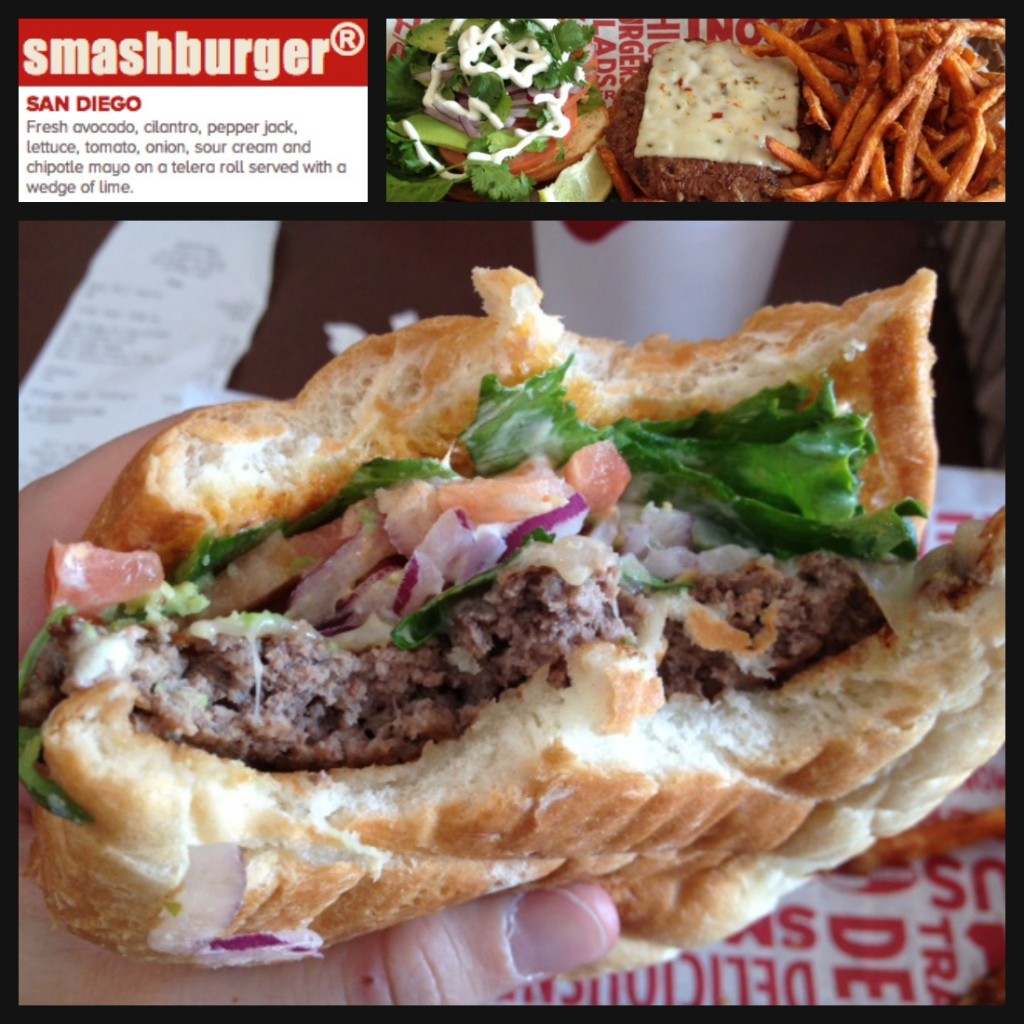 The Experience: When Burgermeister General Brad learned of my imminent trip to San Diego he not so subtly suggested it would be of assistance if I could hit a Smashburger while there. If you've been to one Smashburger, you've been to them all, your standard fast/casual burger experience.
Burger Ordered: San Diego Burger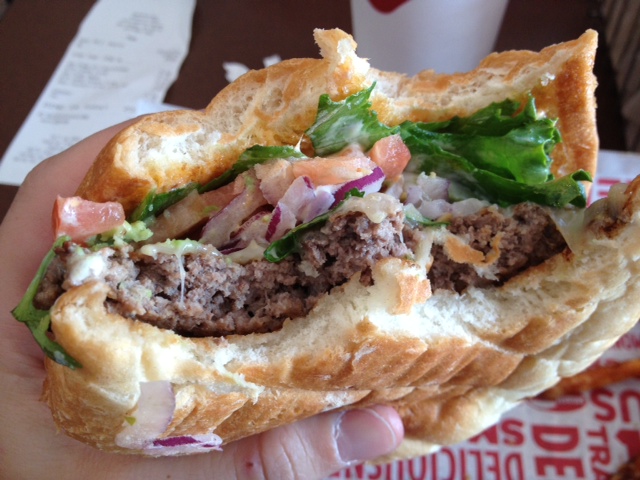 The Taste: The San Diego Burger comes topped with fresh avocado, cilantro, pepper jack, lettuce, tomato, onion, sour cream, and chipotle mayo on a telera roll. It is served with a wedge of lime. I ordered my Smashburger with a side of sweet potato fries. I have to say, for all the hype Smashburger has been receiving, I was underwhelmed. The patty itself was pretty mundane and not all that flavorful, and as a fan of medium rare burgers, I found the lack of juiciness a major letdown. The tastiest thing about this burger was the pepper jack and chipotle mayo, and you bet your ass I was thankful for them! The sweet potato fries were yummy though and I did thoroughly enjoy them.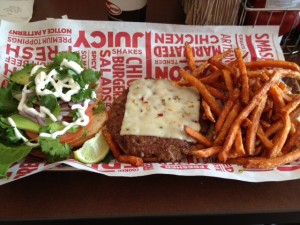 The Verdict: Despite having an uber-friendly staff and a damn good vanilla milk shake, I would definitely skip Smashburger if I were you. Especially if you're in California, the land of the vastly superior In-N-Out Burger.
Smashburger is located at 7610 Hazard Center Drive in San Diego, California.