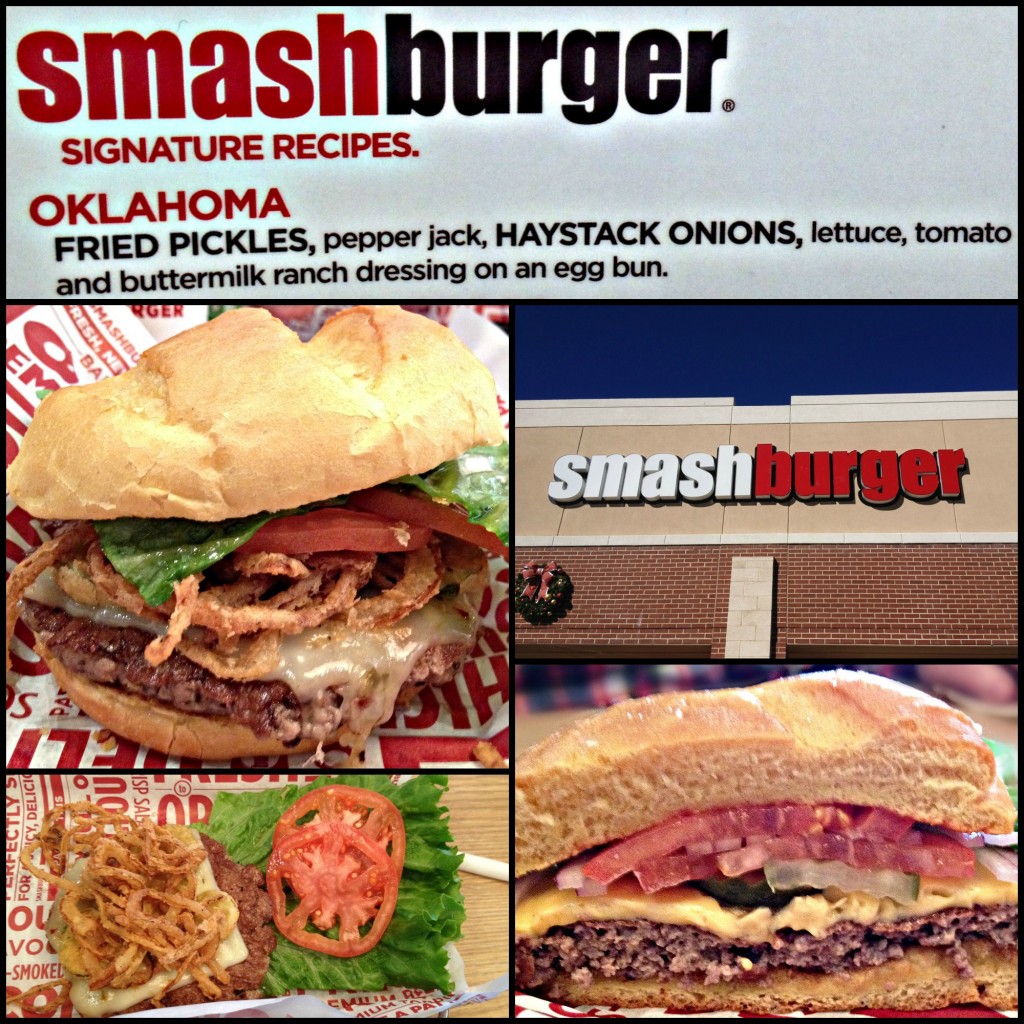 The Experience: As a card carrying Burgermeister, I feel its necessary to chronicle my Burger Adventures when I leave New York City. I also like helping Brad out when he gives me a burger task. So I killed two birds with one stone and popped into Smashburger to get their regional burger when visiting my family in Oklahoma.
Burgers Ordered: The Oklahoma Burger and the Classic Burger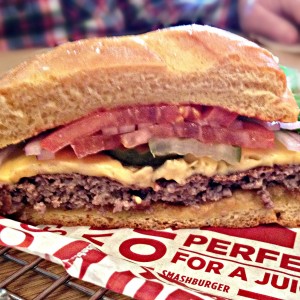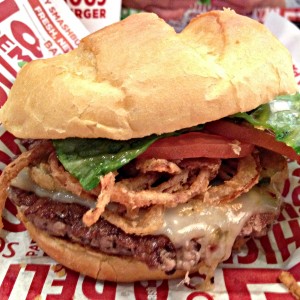 The Taste
: The Oklahoma Burger contains fried pickles, and pepper jack cheese. Two items I've never been a huge fan of. However, the cheese and pickles were not overpowering and instead blended well with the flavors of the burger. The meat was a little too salty, and the lettuce took up too much room. The bun was quite soft. The haystack onions were incredible and really helped this burger out. Also, they're perhaps the most authentically Oklahoman ingredient in this burger – with fried pickles a close second.
My moms, Louise and Mary, split the classic burger. They said it wasn't too salty and really enjoyed the egg bun. Their favorite place to get burgers in city is a drive through place, and they commented that Smashburger is a good meal for days when they don't want to sit outside. They really liked the red onion and were impressed at the quality of the tomato. The burger was cooked on a griddle (as opposed to a grill) which made it a little greasier but a good flavor nevertheless.
The Verdict: I'd recommend the Oklahoma Burger if you're looking for something different than your standard fair. Overall it's good, but still chain food.
Smashburger is located at 1841 Belle Isle Blvd. in Oklahoma City, Oklahoma.