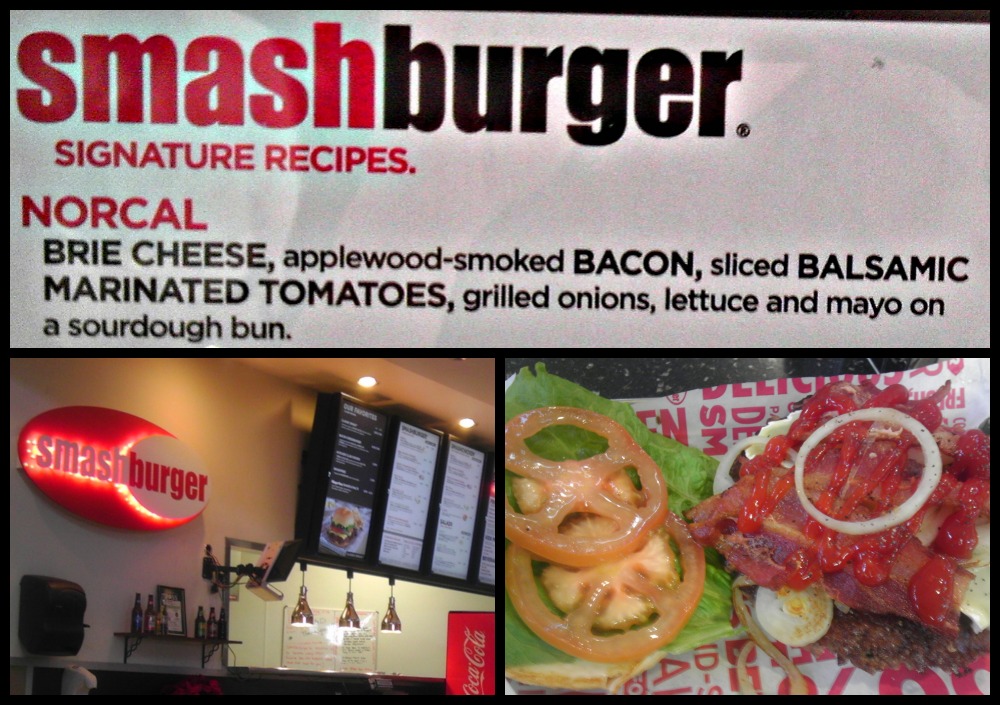 The Experience: After what seemed like months after I was asked to do this, I finally made it towards the Arden area of Sacramento and Smashburger. It's located in the second food court area of Arden Mall. Being the Christmas season, this Burger Adventure made for an interesting romp, especially in the parking lot. Never change, Sacramento.
Burger Ordered: The NorCal Burger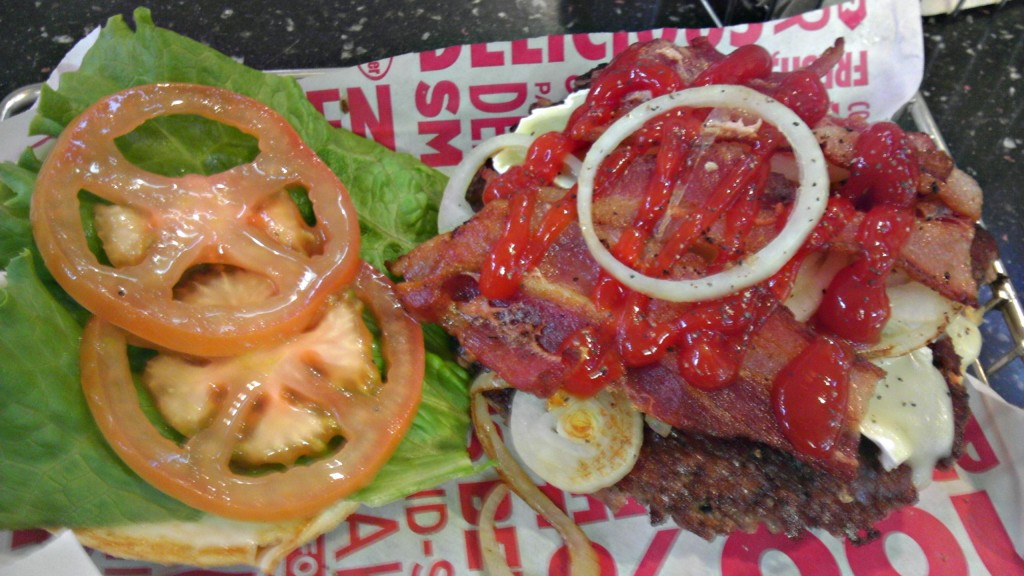 The Taste: The combination of bacon with brie cheese alone would have made this meal near perfect, but it was the mixture of balsamic tomatoes and perfectly grilled onions that brought it all together. I had my big-sized burger served medium rare (there was a regular-sized patty, but for $1 more a bigger patty made all the difference) and it was as juicy as I expected. The brie gave its distinctive flavor over a traditional American or cheddar slice. It's uniqueness shined through.
The Verdict: Smashburger in Sacramento was well worth the traffic during pre-rush hour and the service was great, even while being part of a food court. A definite recommendation for those in the area shopping or a weekend movie trek.
Smashburger in Sacramento is located at 1735 Arden Way #226, Sacramento, California.