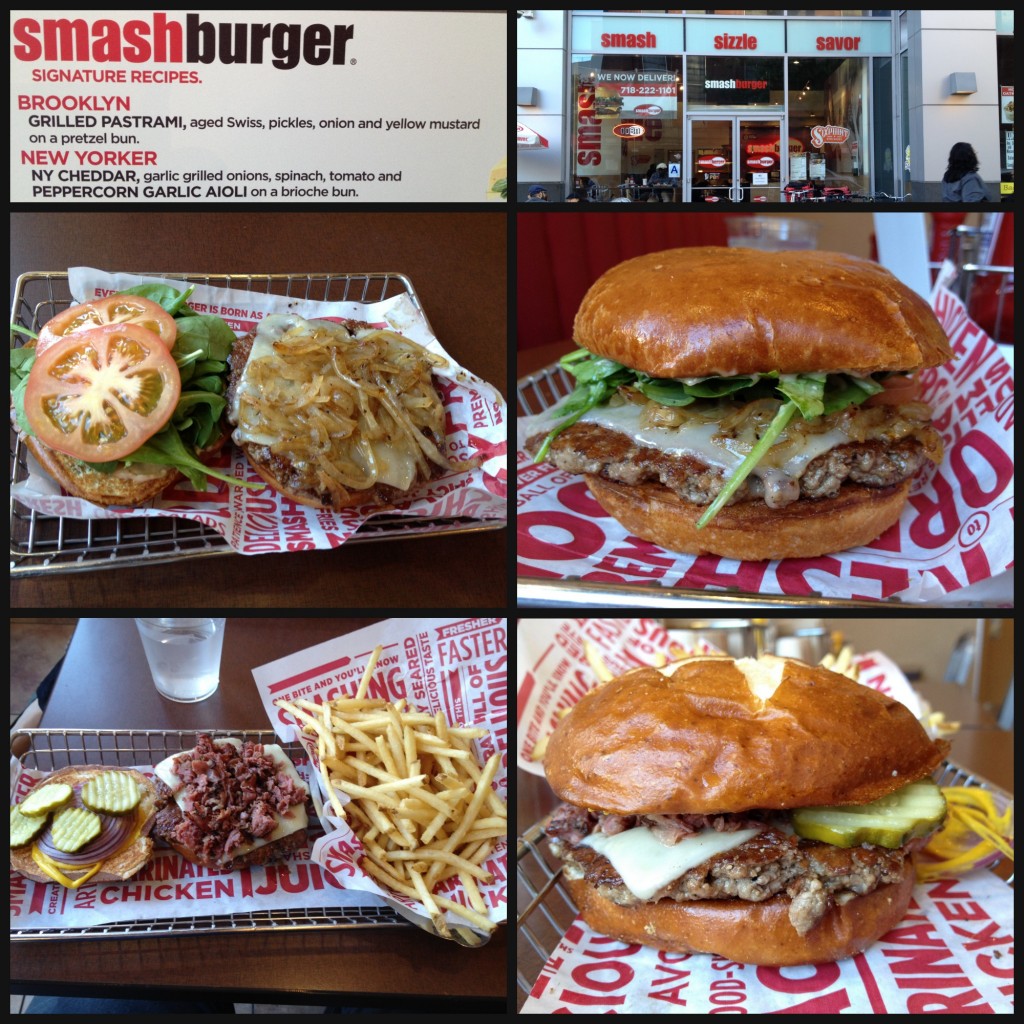 The Experience: In New York City, the boroughs of the Bronx, Queens, Manhattan, and Staten Island don't play host to a single Smashburger location. Throughout Long Island and Westchester County, the seven Smashburgers serve the New Yorker burger. But only in Brooklyn, specifically in Fort Greene, does Smashburger serve both the New Yorker burger and the Brooklyn Burger. I decided to kill two birds with one stone and visited this location to get both burgers on record.
Burgers Ordered: The New Yorker and the Brooklyn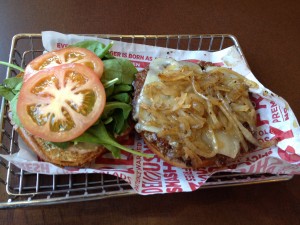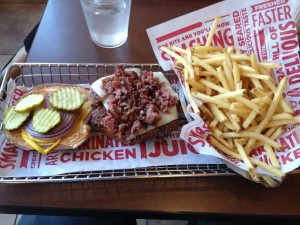 The Taste
: The New Yorker is topped with New York cheddar, garlic grilled onions, spinach, tomato, and peppercorn garlic aioli. It is served on a brioche bun. The patty on this burger was typical fast casual fare, but the onions were a big hit. The cheddar was tasty as well. Though two ingredients were infused with garlic, that flavor didn't overwhelm the rest of the burger.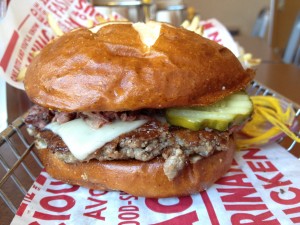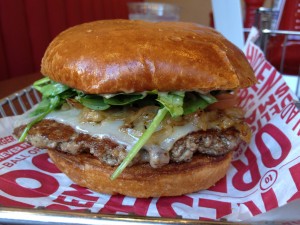 I was skeptical of the Brooklyn burger, a standard Smashburger patty topped with grilled pastrami, aged Swiss cheese, pickles, onions, and yellow mustard. It is becoming something of a trend in New York to incorporated the VERY New York-y pastrami sandwich into the hamburger world. Thankfully, this particular burger wasn't topped with coleslaw. It was topped with a tasty-if-understated pretzel bun. The pastrami was certainly noticeable, and it stronger than the taste of the patty. Throw in the pickles and mustard, and you've got yourself what might as well be a pastrami sandwich. It's tasty, but doesn't taste like a traditional hamburger.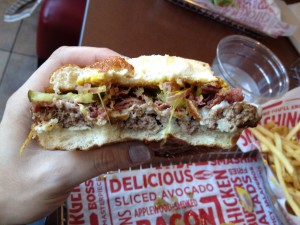 The Verdict: You can't really go wrong with the Brooklyn location as far as Smashburger is concerned, because you can go out-of-the-box with the Brooklyn, a little closer to normal with the New Yorker, or stay right at home with a regular Smashburger. It's nice to have a little variety.
Smashburger is located at 80 Dekalb Avenue in Brooklyn, New York.