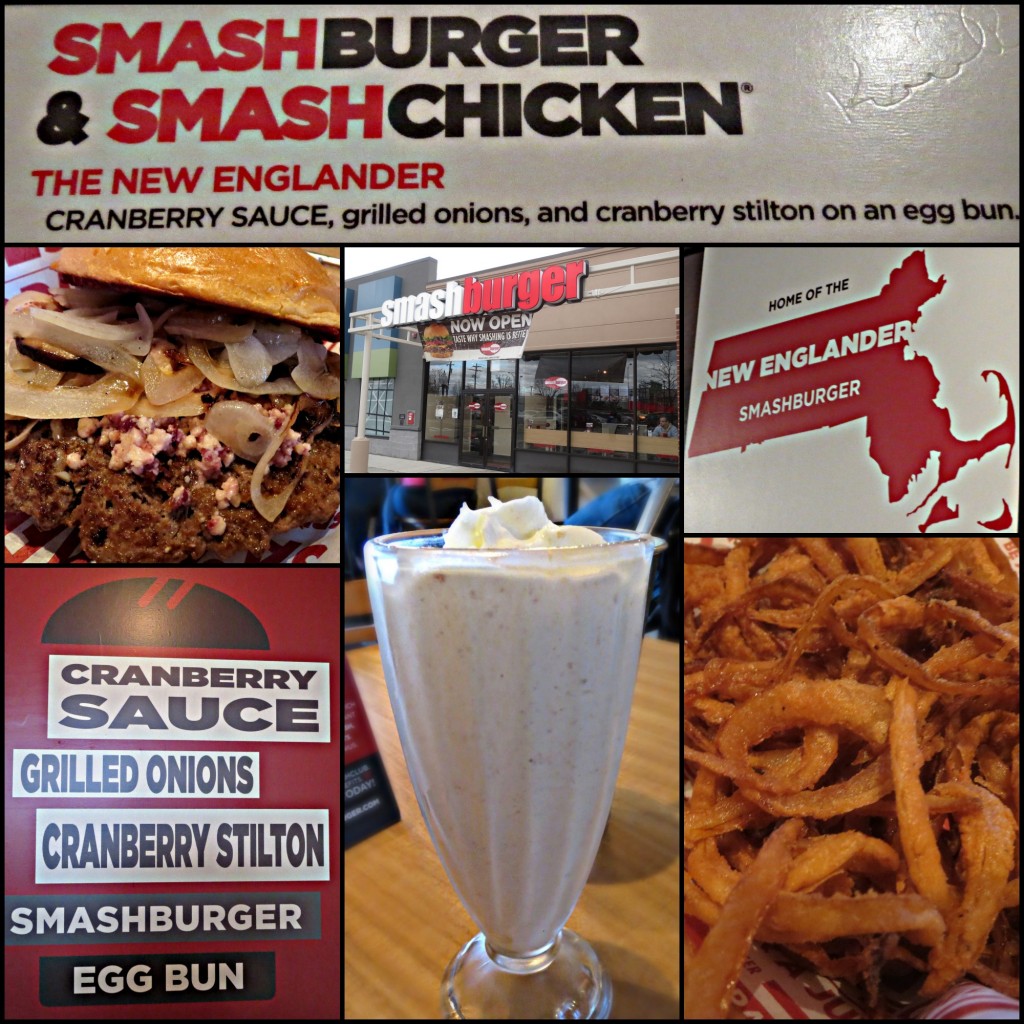 The Experience: The line at Smahburger was to the door the day I stopped in.  It was a long line that didn't move fast.  It took about ten minutes to place an order and another five to get a burger and five more before the shake came.  I would happily wait twenty minutes for the Nutter Butter shake again.  It was rich and creamy with chunks of cookie in it.  I'd also come back for the Smashfries, which were thin, about the size of McDonald's fries, and tossed with olive oil, rosemary, and garlic.  They were perfectly cooked and the rosemary and garlic added just a little extra flavor without being over powering.   The haystack onions, on the other hand, had promise but were overcooked and greasy.  They were thinly sliced and a generous portion so I will give them another try and hope for a better result next time.
Burger Ordered: The New Englander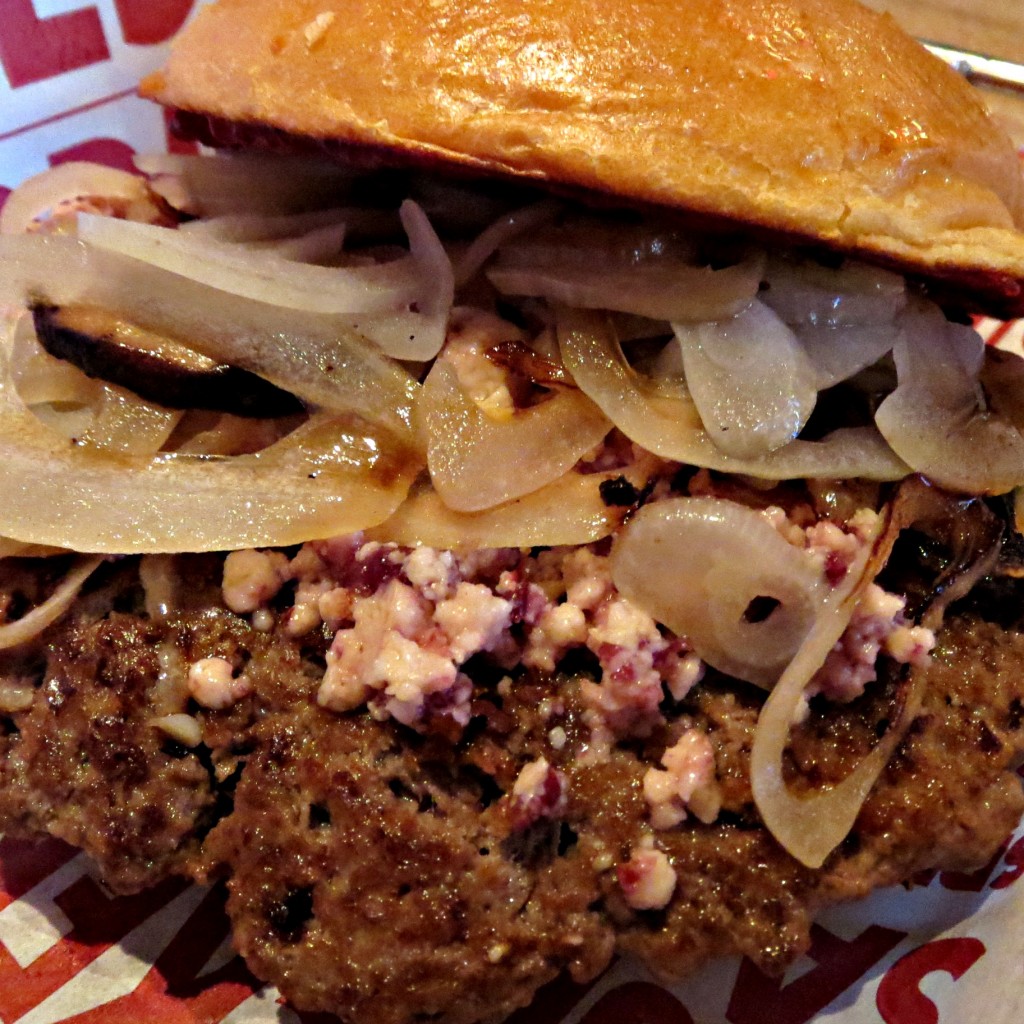 The Taste: The New Englander is a cranberry-focused burger.  It has both cranberry sauce and cranberry stilton cheese.  The sauce, tasted on its own, is sweet and tangy, but it wasn't as present in the burger as it could have been.  The stilton was also mild, a white stilton with none of the aggressiveness of its blue cousin.  Don't go ordering it thinking you are getting a burger with blue cheese. You will be disappointed. Think more of a burger with goat cheese and you will have the right idea.  The burger was also topped with grilled onion that added a sweetness that balanced out the tang of the cheese and cranberries.  The egg bun was excellent, one of the best fast food buns I have ever had.  Unfortunately, all together it wasn't very juicy.  Though the flavors of the toppings were well-balanced, the burger needed something else to make it more moist.  The stilton, with its chalky consistency, actually dried it out. I think a different cheese that melted down would have helped. Even getting rid of the cheese and just having the cranberry and onions would be an improvement.
The Verdict: Smashburger is a welcome addition to the Boston burger market.  I'll be back for a burger, fries, and a shake, but next time I'll try something other than the New Englander.
Read about more of hungrytommy's Burger Adventures here, and follow him on Twitter.
Smashburger is located at 1298 Worcester Street in Natick, Massachusetts.