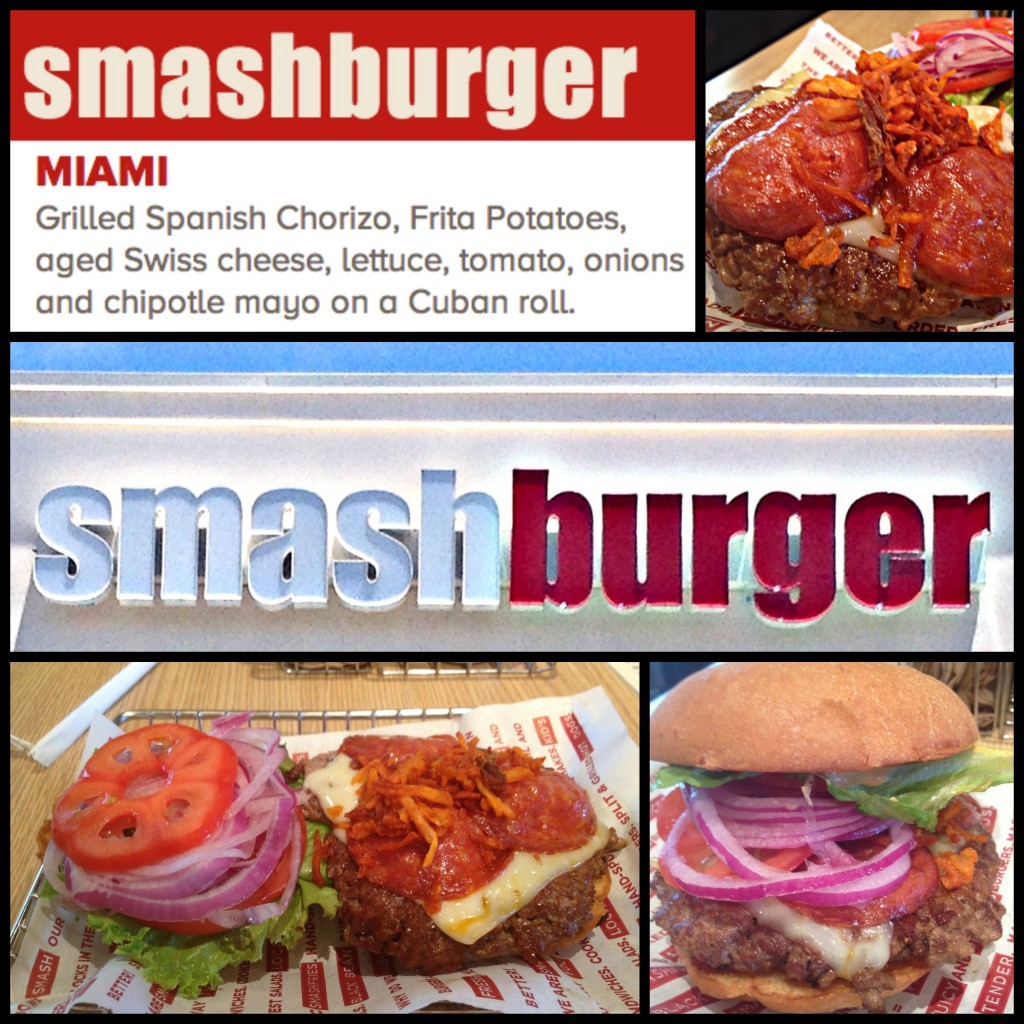 The Experience: I'd never heard of this place before but they have been opening franchises across the country. The cashier told me that this Smashburger had been open since January of this year. The place was very clean and well lit with a modern design. The word must be getting around because every booth had a customer and there were only two open tables on a Thursday afternoon.
Every Smashburger franchise has a regional burger and my mission was to try the Miami Burger. I saw that it came with chorizo sausage and papas fritas on a Cuban roll which sounded kind of weird to me but I kept an open mind. I sat at a table after ordering the large version of the burger and the waitress came around pretty quickly. As soon as my burger came out I wanted to eat it! It just looked really good the way they left it open faced so you could see the chorizo, Swiss cheese, %100 certified Angus beef, and the papas fritas. On the other bun there was chipotle mayo, a ton of red onion, some tomato, and lettuce that looked fresh.
Burger Ordered: Miami Burger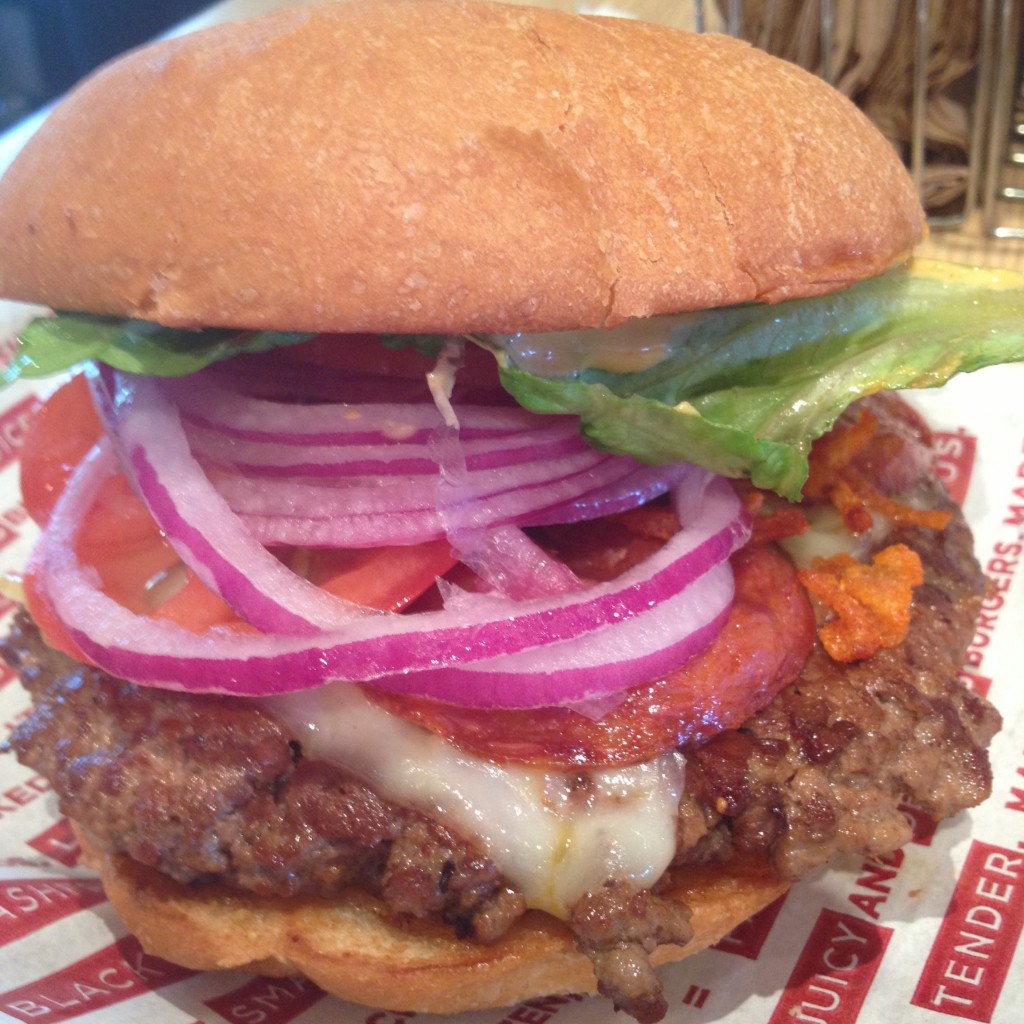 The Taste: I put the two buns together and took a man sized bite. I'm sorry to report that I was disappointed. There was so much going on that I really didn't get a good taste of the beef. As I ate more of the burger I didn't think it tasted bad but I didn't think the chorizo and beef worked well together. The chorizo sausage and chipotle mayo overpowered the burger. The chorizo was also grilled just enough for the oil to come out of it. It wasn't crispy so the juices from the burger and the oil from the chorizo made the burger greasy. I actually had to flip my burger over while eating it because the bread was falling apart as all the grease and mayo dripped down into the bottom bun. The papas fritas were crispy and added a little crunch to the burger. It was good, but the best bites were at the end of the burger where it was just beef and cheese. The beef patties were made with good fresh tasting beef and were very tasty.
The Verdict: On a scale of 1 to 10 I give the Miami Burger a 6.7. There was too much going on for this burger purist. It might have worked had they made the chorizo crispy like bacon, but the way they cooked it took away from how a burger should taste instead of enhancing it. I also didn't think it was a very big burger for $7. I would go back to Smashburger if I was in the area but this time I would order an original classic cheeseburger without all the crazy stuff.
Smashburger is located at 1729 South Federal Highway in Boynton Beach, Florida.