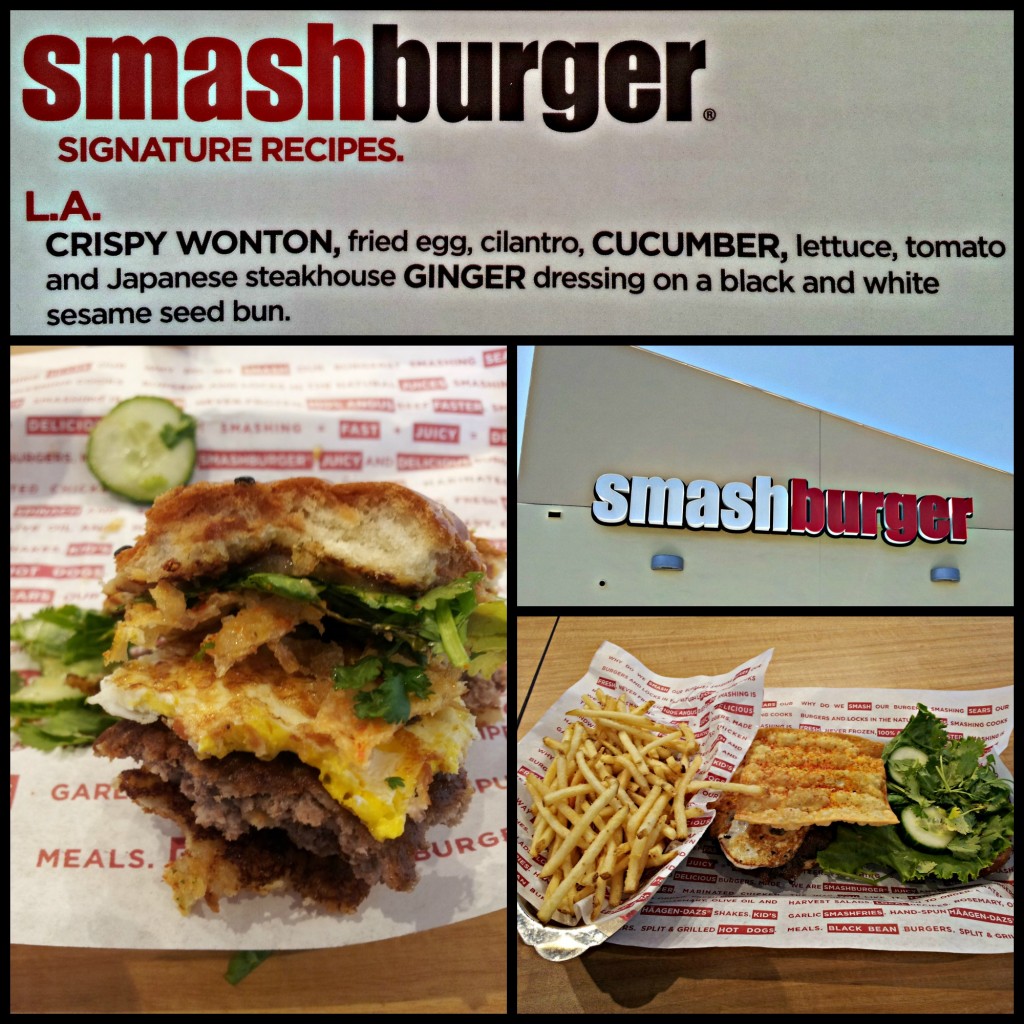 The Experience: I visited the Smashburger in Culver City shortly after it opened, and was very impressed by the latest fast-casual burger chain to venture into Southern California. I hadn't had a chance to try their regional burger special though, and with the Smashburger Tour underway, I decided to return and sample the L.A. Burger.
Burger Ordered: L.A. Burger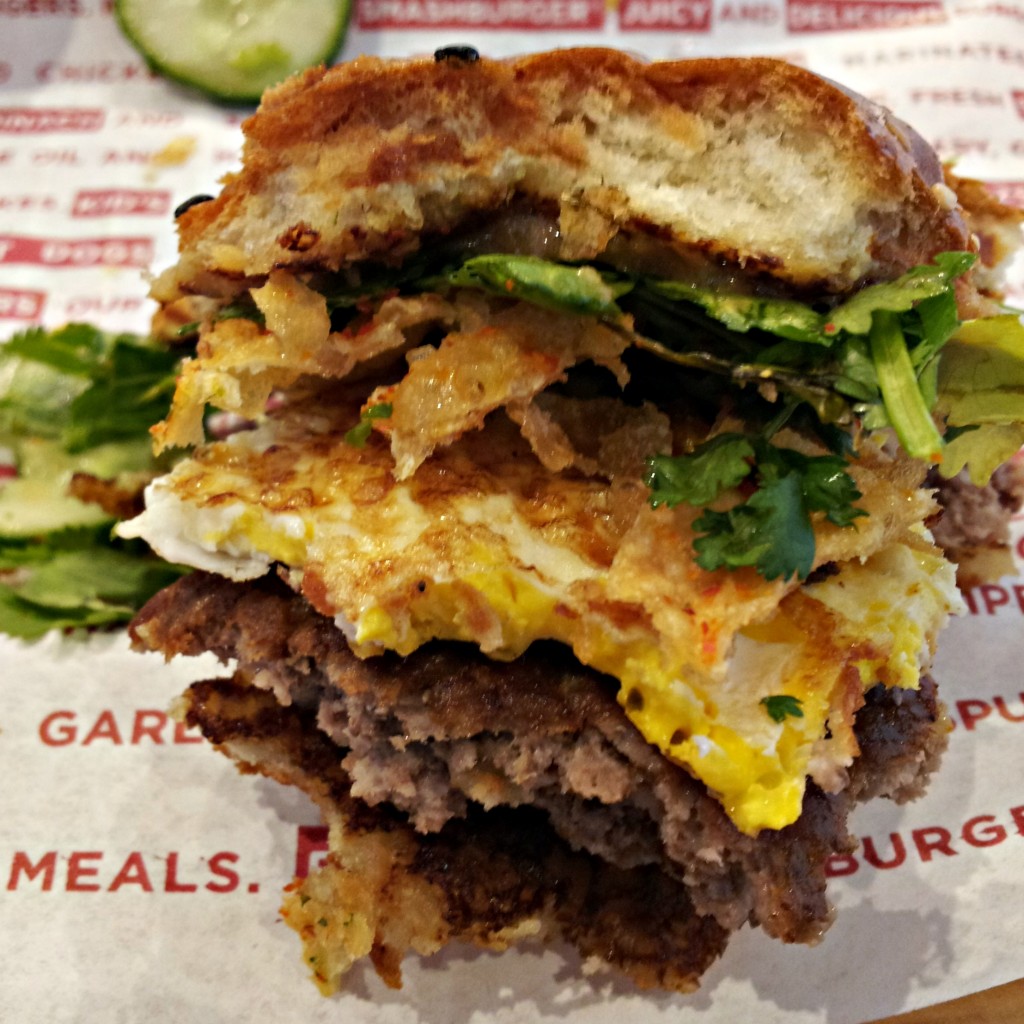 The Taste: The L.A. Burger is actually more Asian-themed than anything else. It comes topped with a wonton crisp, fried egg, cilantro, cucumber, lettuce, tomato, and gingerdressing. I thoroughly enjoyed the crunchy wanton and fried egg, which were the flavors I noticed most upon my first bite. The ginger dressing also added a distinct taste not usually found on a burger. Initially, I was skeptical whether the ginger dressing would work with the meat, but it ended up exceeding my expectations and added a nice touch to the burger. The cucumber didn't really do anything special for me, but wasn't bad either; it was a harmless addition. The one topping I wasn't crazy about was the cilantro. I'm not a big fan of cilantro to start with, and I didn't see how it fit in with the other ingredients.
The Verdict: The L.A. Burger puts an interesting twist on the standard fast-casual burger. I applaud the creativity, and did enjoy the flavors added by the wonton, egg, and ginger dressing. I wouldn't say it is amazing, and felt the cilantro and cucumber didn't do anything to enhance the burger. Personally, I still prefer the classic Smashburger. However, I did enjoy the burger overall, and would probably order it again if I was in the mood for something different.
Smashburger is located at 10704 Venice Blvd., in Culver City, California.