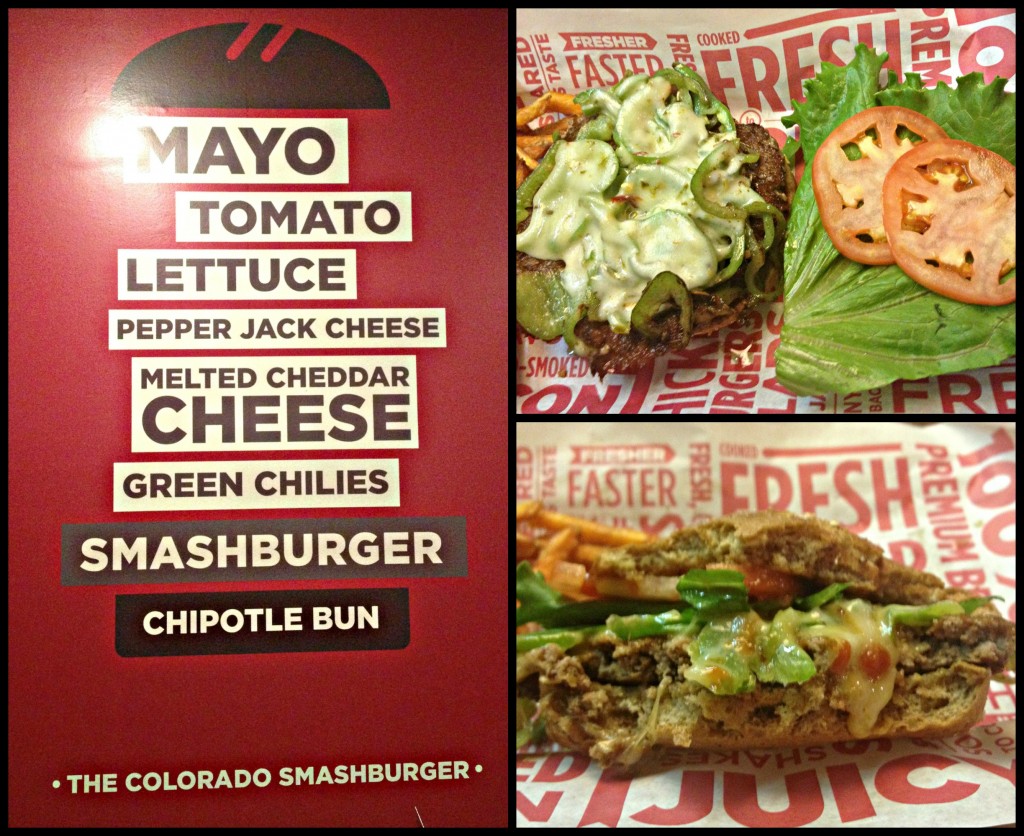 The Experience: From its humble beginnings right here in Denver, Smashburger has expanded throughout the country, and into Costa Rica and the Middle East. It was my honor and delicious pleasure to see what one of it's first locations had to offer the burger community. The Smashburger Tour would finally have its review of Smashburger: Colorado.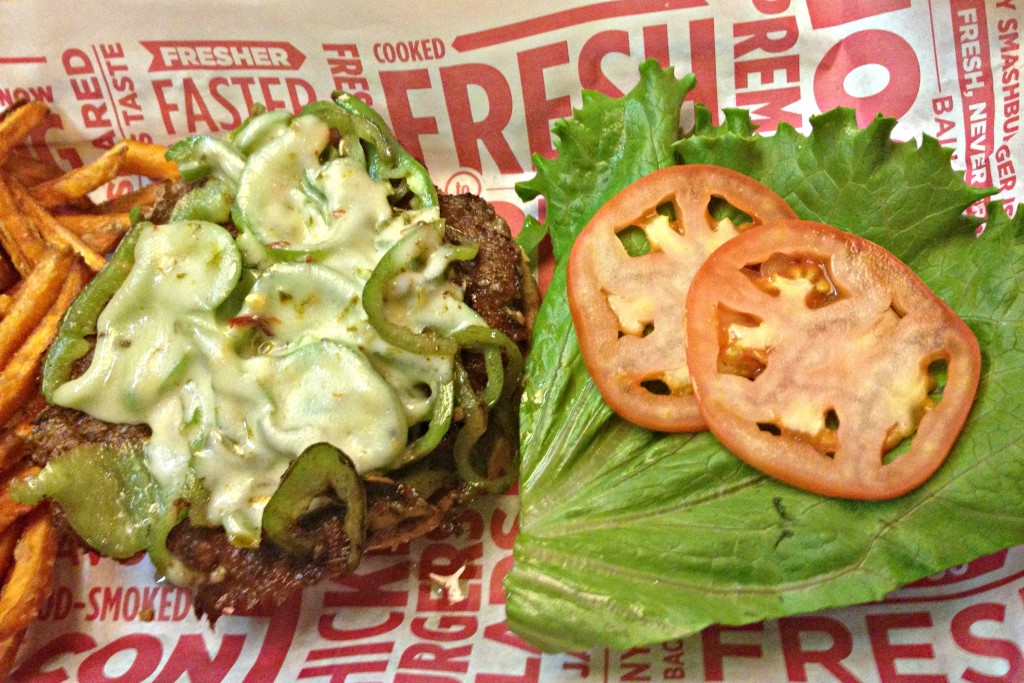 The Taste: The Colorado Burger is everything Colorado: colorful with bright and spicy green chilies, melted pepperjack and cheddar cheese, on a juicy patty. The mayo, fresh tomatoes, onions, and crisp lettuce add a refreshing twist and the chipotle bun leaves a nice spicy after taste. It wasn't too spicy, which would have been incredibly unfortunate for the crew I brought with me. We left very satisfied.
The Verdict: With all the spicy twists between the peppers, the cheese, and the bun, the burger was delicious and not flaming spicy. The gooey-ness of the cheese makes the whole thing melt in your mouth. I give it 5 stars!
Smashburger is located at 1120 South Colorado Blvd in Glendale, Colorado, and 21 other locations in Metro Denver.