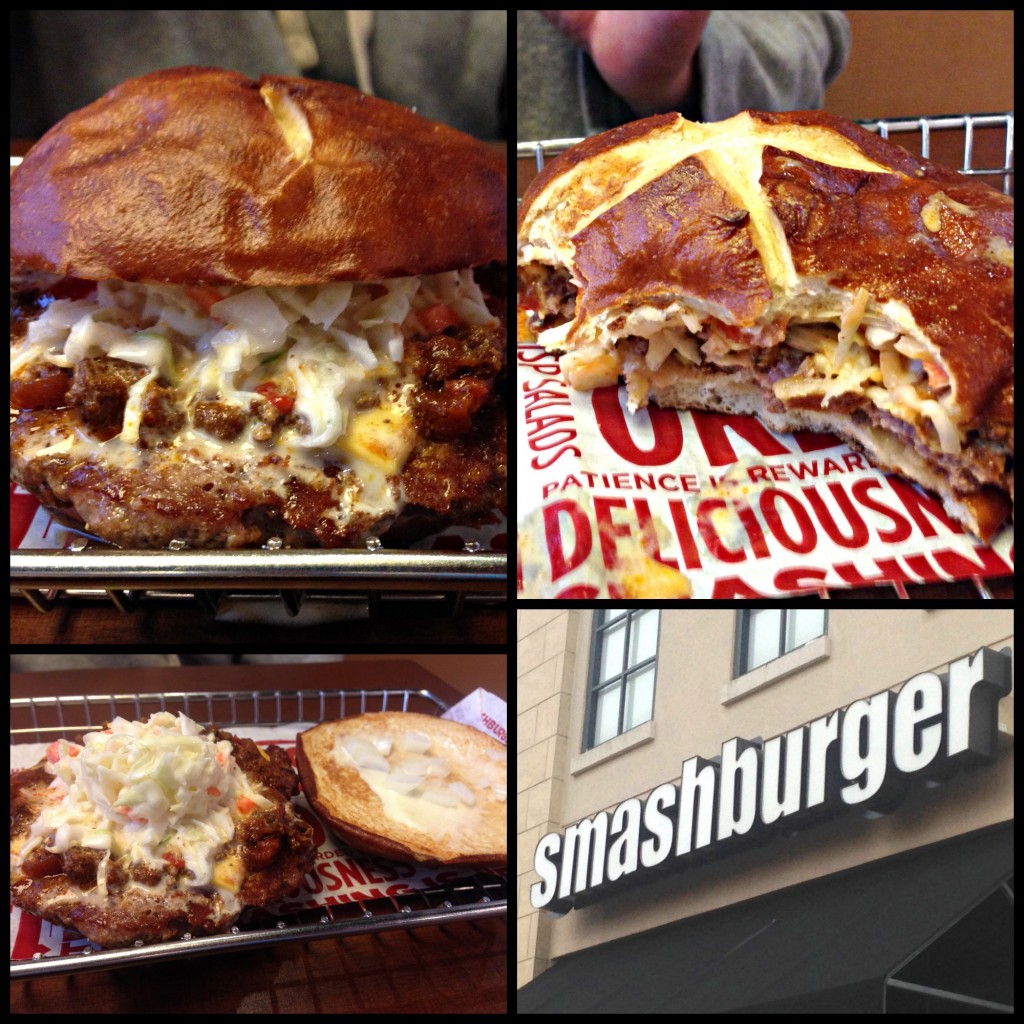 The Experience: Smashburger is one of our favorite family restaurants. With two young girls, ages 6 and 10, we all seem to find exactly what we are looking for on the menu. On this particular Saturday we decided to try the Carolina Chili Burger (the signature burger in Charlotte, NC). This burger features american cheese, beefy chili, Dukes Mayonnaise (in the south there is no other mayonnaise), chopped yellow onions, and coleslaw all on top of a pretzel bun.
Burger Ordered: The Carolina Chili Burger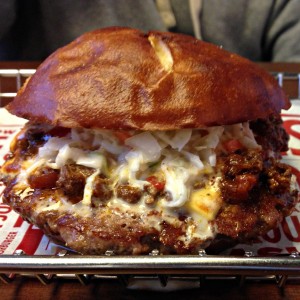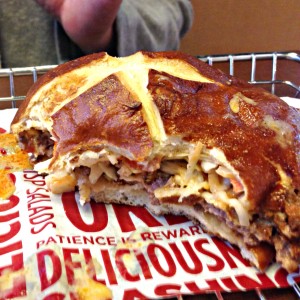 The Taste
: The slight spice from the chili combined with the sweetness of the coleslaw made this burger a true winner. The pretzel bun is always a favorite of ours, and it pushed this burger to the top of our list. We've noticed a lot of ho-hum reactions to a few of Smashburger's regional offerings, but this one is a safe bet.
The Verdict: This burger is definitely worth trying on your next stop at Smashburger. It does justice to the region, and to both hamburgers and chili.
Smashburger is located at 7804 Rea Road in Charlotte, North Carolina.