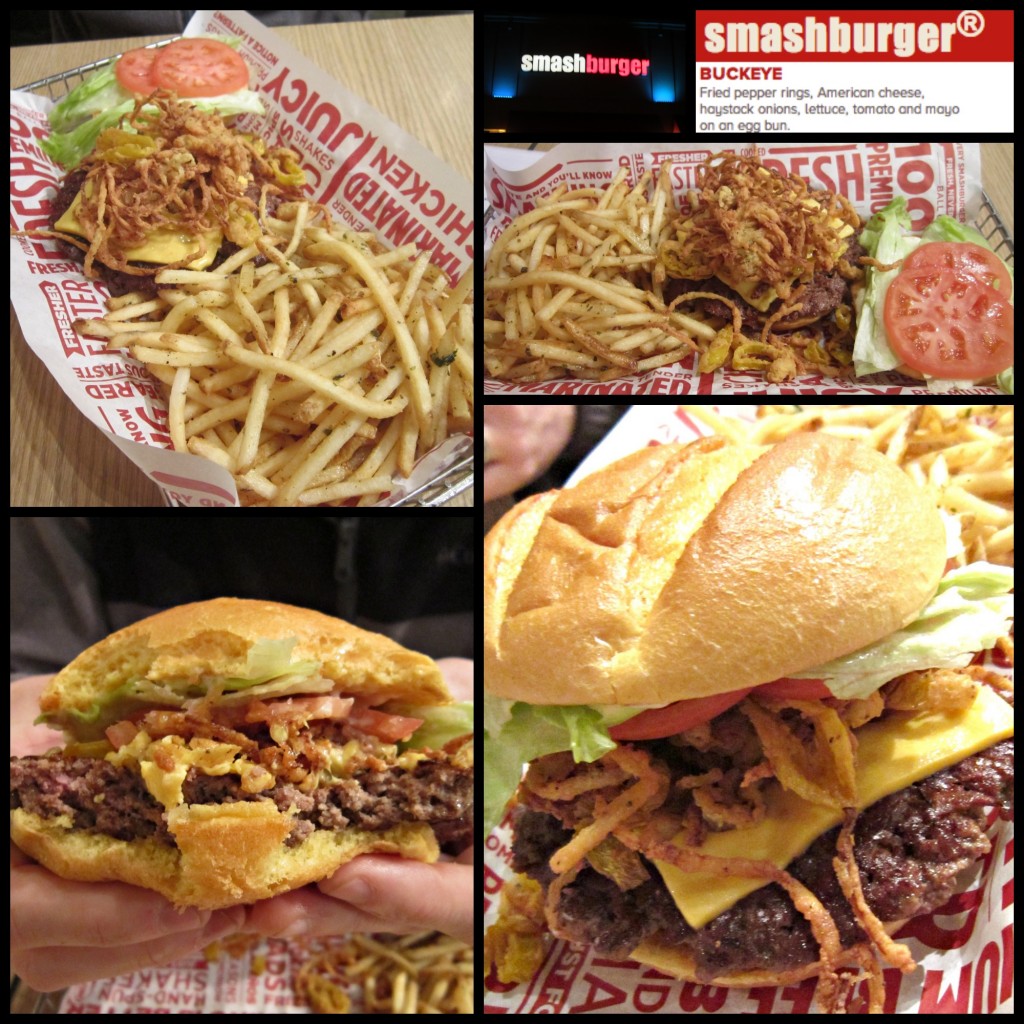 The Experience: This was my first visit to a Smashburger. In Ohio, the Buckeye Burger is topped with fried pepper rings, haystack onions, American cheese, lettuce, tomato and mayo and comes on a toasted egg bun. It was a very cold, blustery, and rainy night in the heart of the midwest, so I was excited to warm up with Smashburger's regional offering.
Burger Ordered: The Buckeye Burger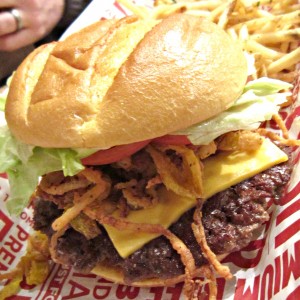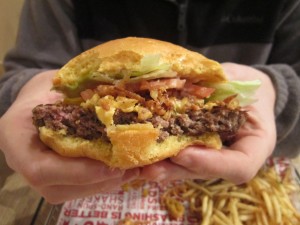 The Taste
: Blah, sorry Buckeye Burger. The texture of this burger was good, although the stack of fried onions on the top offered no flavor and little more than a crunch. The burger was a bit greasy and the plain American cheese tasted like just that … plain. Nothing really distinguished itself as "different" from any other run of the mill burger you can get anywhere.
In the interest of diplomacy however, I will mention that at the very same moment that I was eating my Buckeye Burger, a friend of mine was eating one at a different location and really enjoyed it. Perhaps she has less discerning tastes.
The Verdict: Smashburger in Ohio was disappointing. I left with a full tummy but semi-disappointed in my burger purchase. Nothing worth sinking your teeth into, if you ask me, including the bland french fries.
Smashburger is located at 3654 Edwards Road in Cincinnati, Ohio.