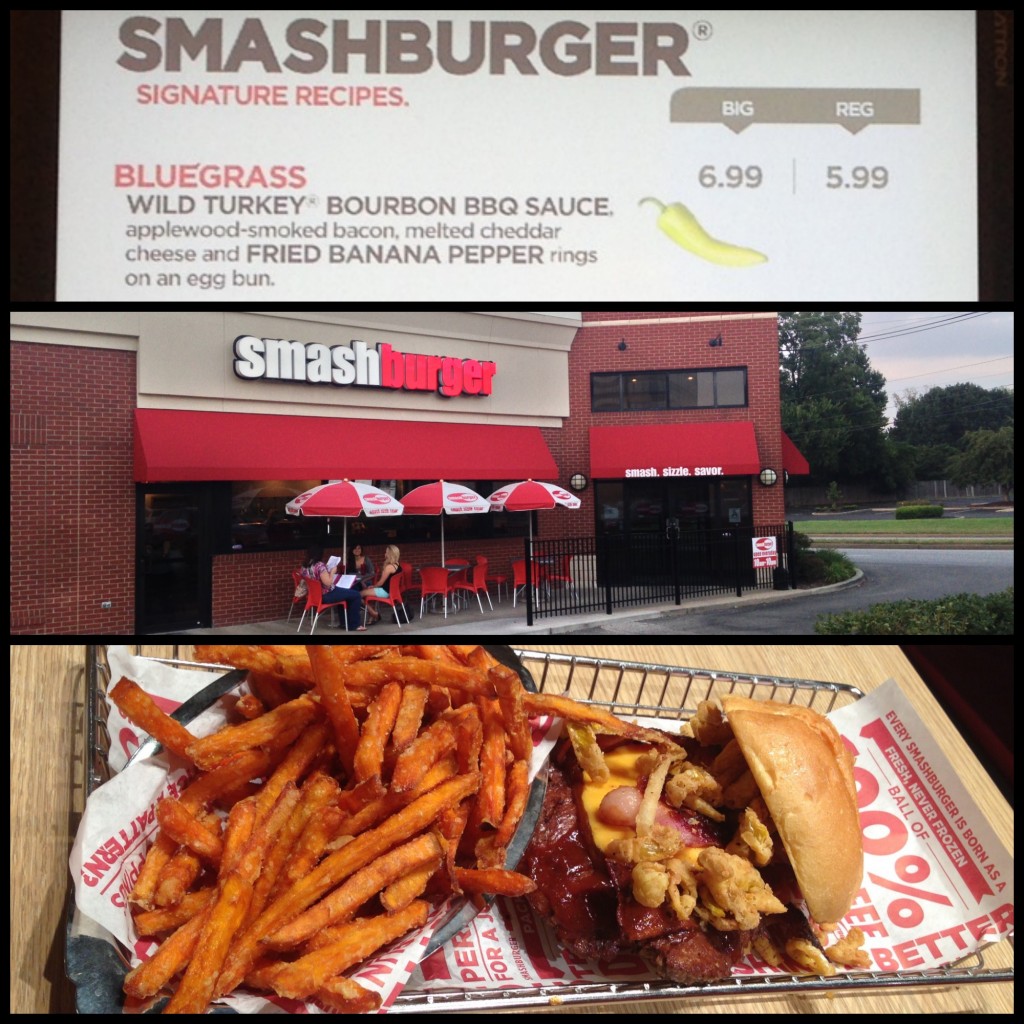 The Experience: Smashburger is expanding at a rapid pace, though in Kentucky there are only four locations. With two spots in Lexington and two in Louisville, I recruited plastic surgery resident, Louisville citizen, and burger-lover Ron to try out the Bluegrass burger and bring a little more southern flavor to Burger Weekly.
The Bluegrass Burger is topped with Wild Turkey® Bourbon BBQ sauce, applewood-smoked bacon, melted cheddar cheese, and fried banana pepper rings. It is served on an egg bun.
Burger Ordered: The Bluegrass Burger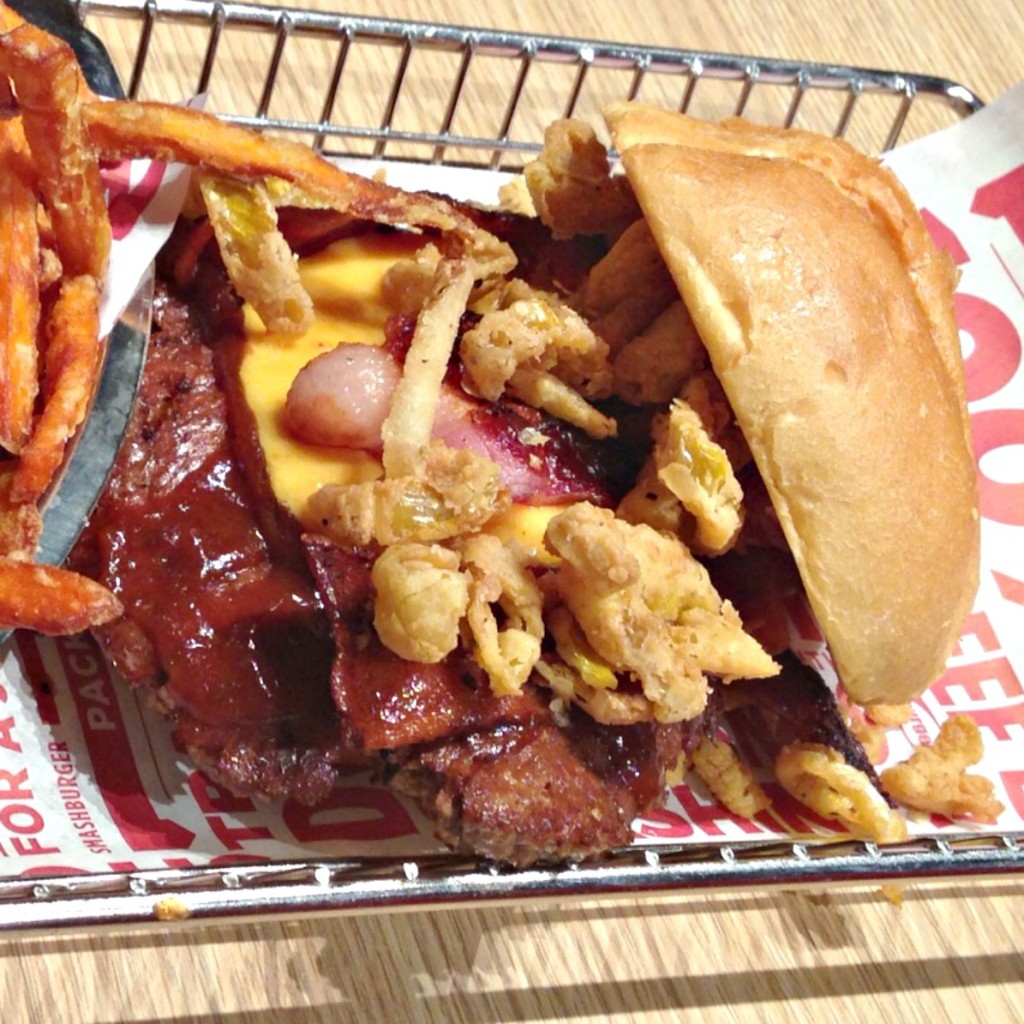 The Taste: Ron said that the burger was alright, but that the flavor of the patty was hidden by the barbecue sauce on his initial bite. Further consumption saw the the patty's flavor suffocated by the taste of the melted cheddar cheese. He didn't have much to say about the fried banana pepper rings, as they did not make much of an impression. Like some other regional Smashburgers, this one didn't do too much to wow a Burger Weekly correspondent.
The Verdict: With burger joints like Game and Sidebar in the area, it's hard to recommend a mediocre showing like the one Bluegrass brings at Smashburger.
Smashburger is located at 312 South Fourth Street in Louisville, Kentucky.