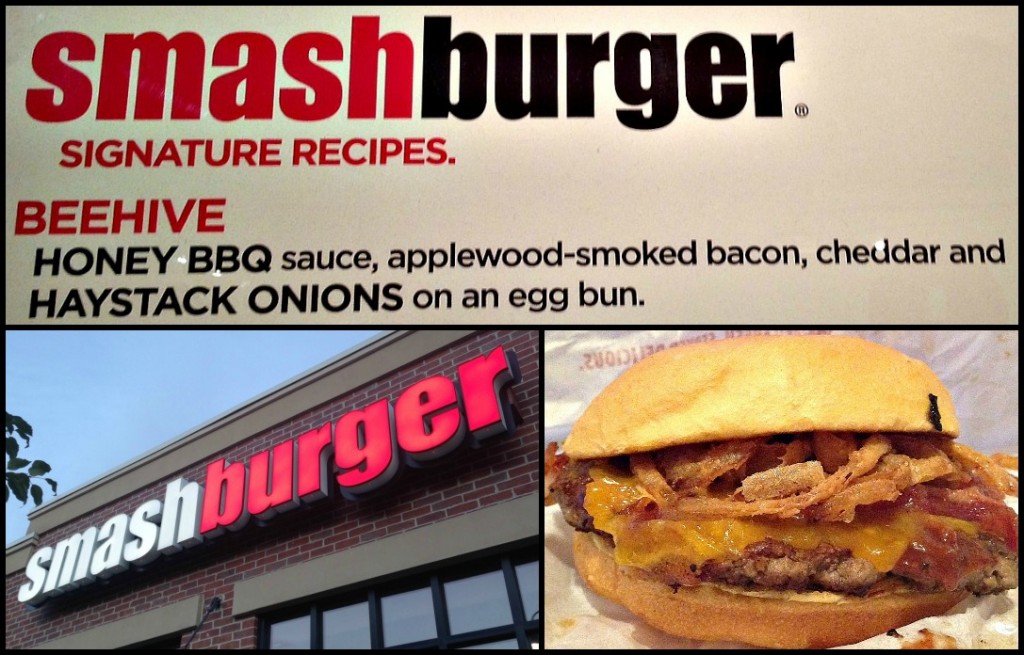 The Experience: After a long day of work, I figured it was a perfect day to try the new burger joint right by my office. I had been hearing a lot about Smashburger, and I figured it was time to give it a shot.  Utah is known as the Beehive State, so the regional burger here has honey barbecue sauce on it. I was intrigued.
Burger Ordered: The Beehive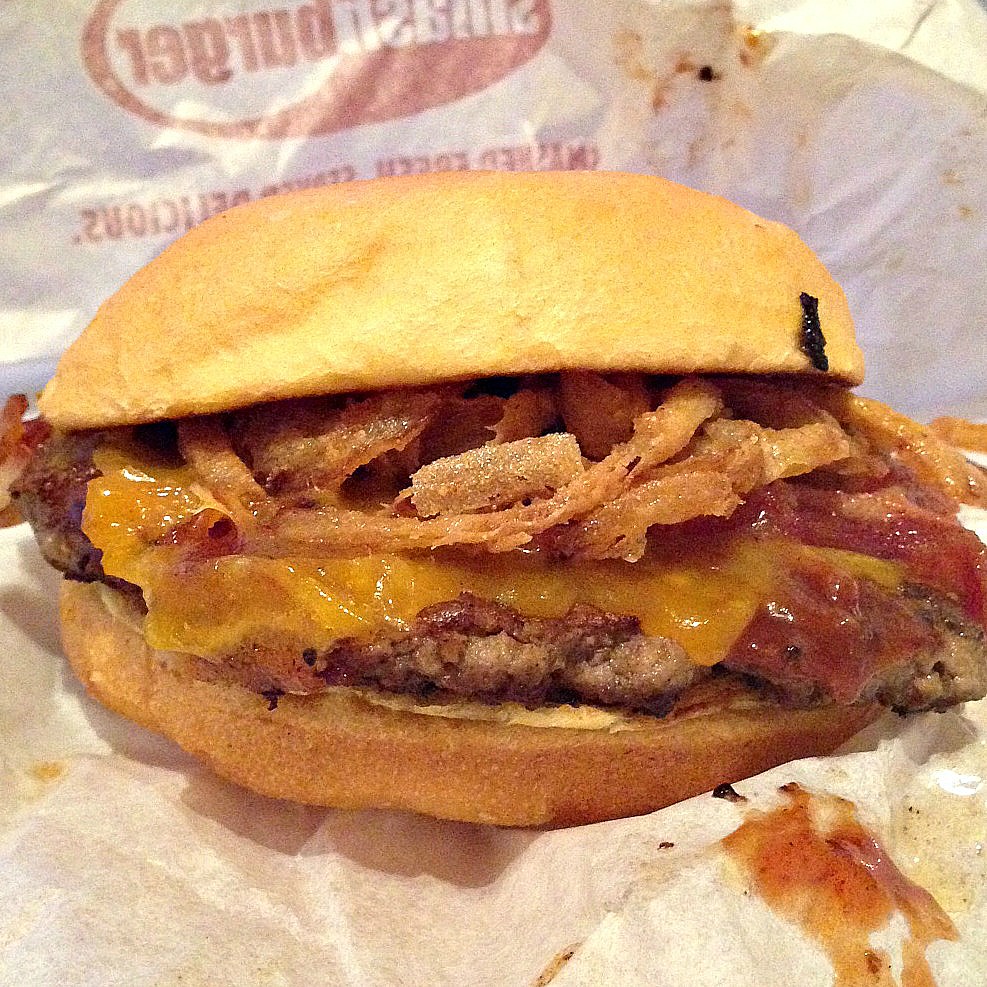 The Taste: Starting off with their unique egg bun, it seems to be a bit more hearty than most burger buns. Topped with honey BBQ sauce, apple-smoked bacon, cheddar cheese, and their famous haystack onions, it is a very unique burger.  The combination of the bacon and barbecue sauce give it a delightful salty sweet combo, and paired with their haystack onions (thinly sliced, battered and fried onions), the texture stays crisp on this veggie free burger.
The Verdict: Smashburger Salt Lake is a nice little stop.  If you make it here, you've got to pair it their Butterfinger milkshake.
Smashburger is located at 1028 East 2100 South in Salt Lake City, Utah.