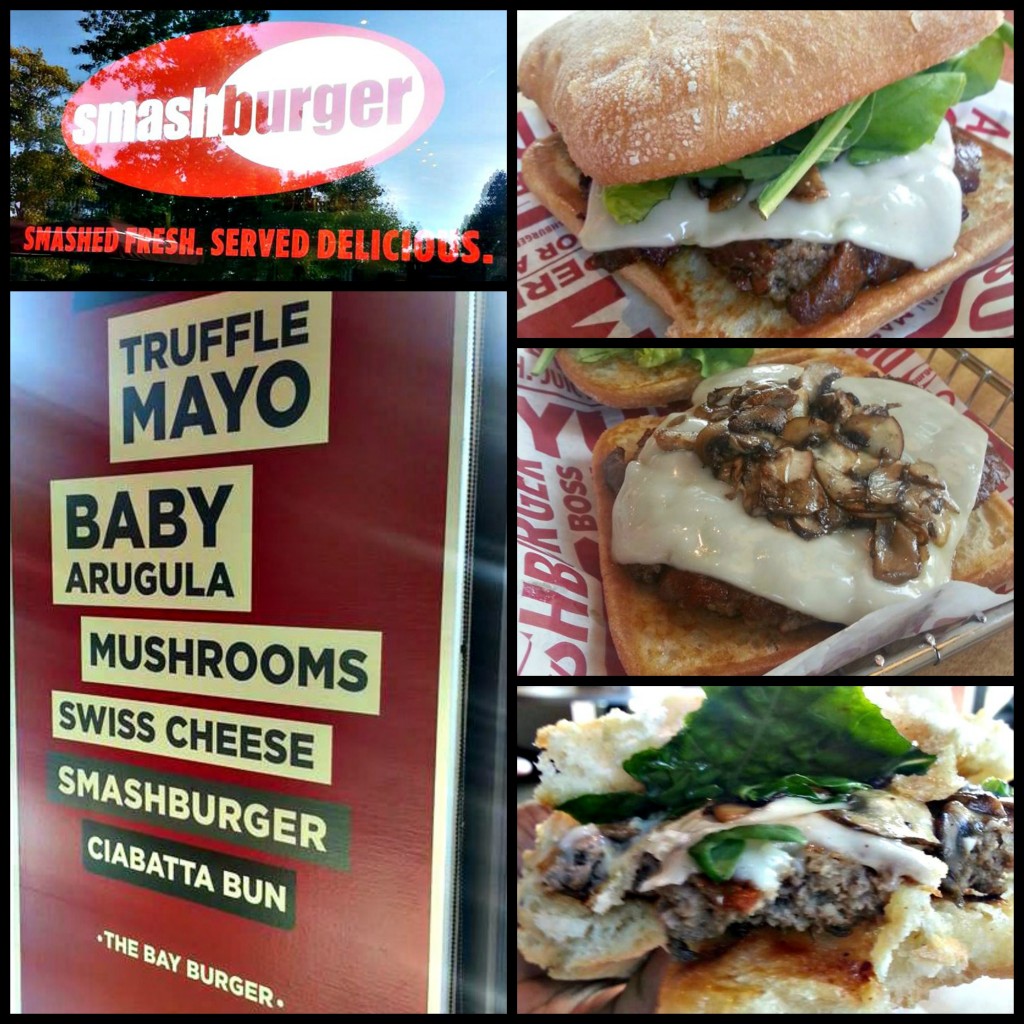 The Experience: The Smashburger franchise continues to makes it's presence known in the bay area in Northern California. I was home from college for the summer and decided to spend some quality time with my little brother and sister and what better way is there than to grab some great burgers. We visited a brand new Smashburger I'd been hearing about in Novato, CA.
Burger Ordered: The Bay Burger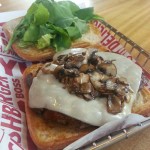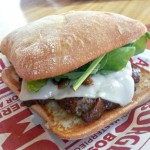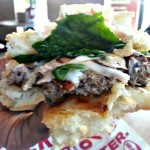 The Taste
: A simple burger with truffle mayo, baby arugula, mushrooms, and swiss cheese all neatly wrapped up in a soft ciabatta bun, the bay burger could almost be called elegant. Ideal for someone who is looking for a light and juicy burger but not something that will make feel like you feel like you ate the entire cow. The truffle mayo was delicious but leaves the customer wishing there was there more. The baby arugula added a fresh touch but not much to the flavor profile.
The Verdict: The Bay Burger was good, well prepared, but very neutral and unmemorable in flavor. People who are looking for something light or with less spice will enjoy this burger but if you are looking for a more of a kick, I would try another option. 

Smashburger is located at 7320 Redwood Blvd, Suite B in Novato, California.