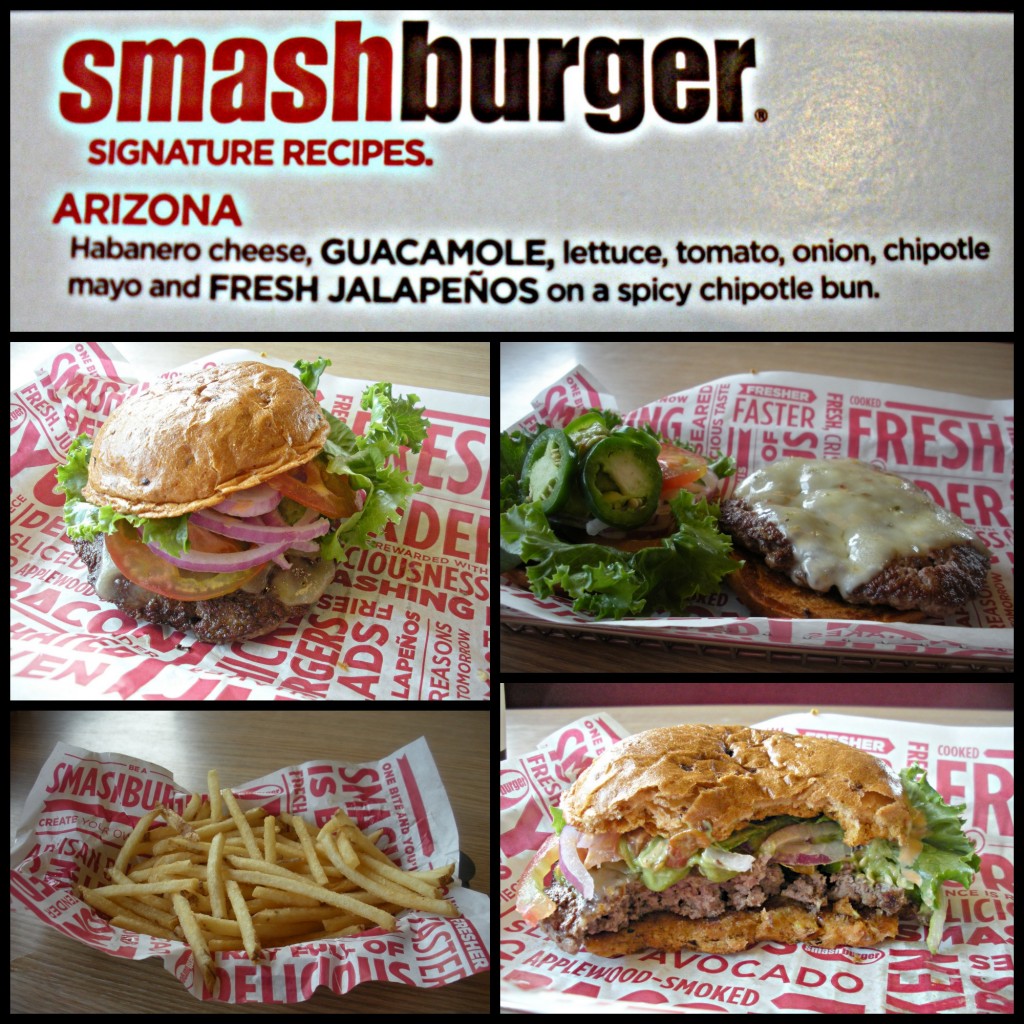 The Experience: When Smashburger came to Tucson, I heard that it was nothing special and thus decided I probably wouldn't bother to check it out. Then the Burgermeister came to me with a burger mission only I could complete, and before I knew it I was at Smashburger when they opened at 10 AM on a Saturday morning.
Burger Ordered: Arizona Burger
The Taste: The Arizona Burger came on a chipotle bun with guacamole, lettuce, tomato, red onion, chipotle mayo, fresh jalapeños, and habanero cheese. As someone whose stomach doesn't always do well with very spicy foods, I was a bit apprehensive when the burger arrived, but a mission is a mission, so I readied my cup of water and took a big bite. To my surprise, the Arizona Burger was not at all overwhelming in its heat. The meat was enjoyable; juicy, with plenty of flavor, and even more grease, which seems to be a staple of a good Smashburger. Each subsequent bite did make my mouth a bit warmer, but the guacamole and chipotle mayo helped to provide a nice, cooling counter balance to the fresh jalapeños, while the red onion provided additional texture. Neither the chipotle bun nor the habanero cheese particularly stood out, probably because of the heat from the jalapeños.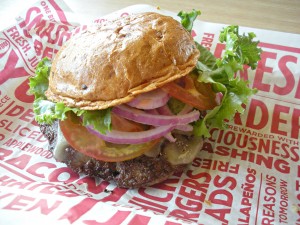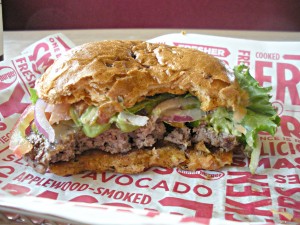 Rounding out my meal were the Smashfries which, like any aspiring undercard performer, did their best to steal the show. Super thin-cut and tossed in rosemary, olive oil, and garlic, these delightful fried potatoes
popped
when dipped into the always classic Heinz 57 tomato ketchup. I was happy to have saved the majority of my fries until I finished my burger, as they helped clear any residual heat from my tongue and palate.
The Verdict: Despite not having had high hopes for Smashburger going in, and a general lack of enthusiasm for overly spicy foods, I'm happy to report that my Arizona Burger experience was a good one. The burger was fresh, appropriately spicy, and not too filling. The fries were fantastic, and the wait staff was friendly, polite, and did not hover. Check this one out if you get a chance.
Smashburger is located at 4821 East Grant Road, Suite 115 in Tuscon, Arizona.