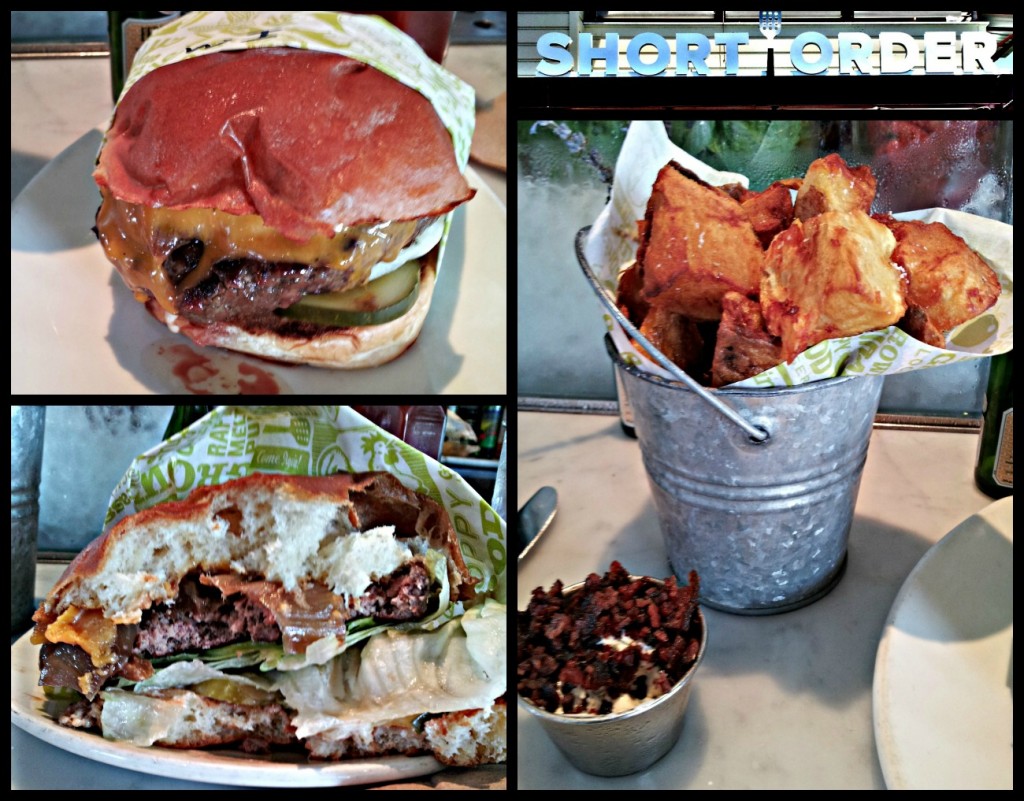 The Experience: The farmer's market at 3rd & Fairfax is well known for its sprawling outdoor food court and diverse selection of restaurants. However, I've always found the burger options in this food court to be decidedly mediocre (I'm looking at you, Johnny Rockets). This changed several months ago when Short Order opened its doors, hoping to fill the void with a gourmet hamburger joint. Short Order has been on my to-do list for some time, and I finally got a chance to sample their burger this past weekend.
Burger Ordered: Ida's Old School Burger, Short Order Spuds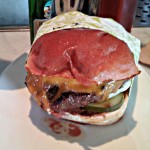 The Taste: The Old School Burger is Short Order's version of a traditional burger, with cheese, lettuce, tomatoes, onions, and secret sauce. The burger was juicy (as in dripping), and with the addition of the secret sauce it became a messy affair. While the juicy factor and texture of the burger were on point, I felt that the burger lacked the savory flavor that to me separates a really good burger from an amazing burger. The burger was grass fed which may be part of the reason behind this. It seems to me that grass fed beef, while healthier and more sustainable, tends to be on the leaner side. I prefer my burgers to have a bit more marbling.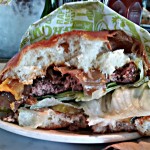 For my side dish, I opted to go with the Short Order Spuds instead of traditional fries, per my server's suggestion. Short Order makes these by taking large chunks of baked potato and frying them up. The result is a crispy chunk of fried potato, somewhat like a potato wedge. It was accompanied by their loaded baked potato dipping sauce, which was basically a spruced up version of sour cream with bacon bits. I really enjoyed these little morsels, and would definitely recommend them.
The Verdict: Short Order offers a creative selection of high quality burgers. I did not feel that this was one of the best burgers in L.A., but it was solid nonetheless. If you're into organic and sustainable food options, this is an excellent choice. Even if you're not, I'd still say it's good enough to warrant a visit, just don't expect to be blown away.
 Short Order is located at 6333 West 3rd Street, Stall #110, in Los Angeles, California