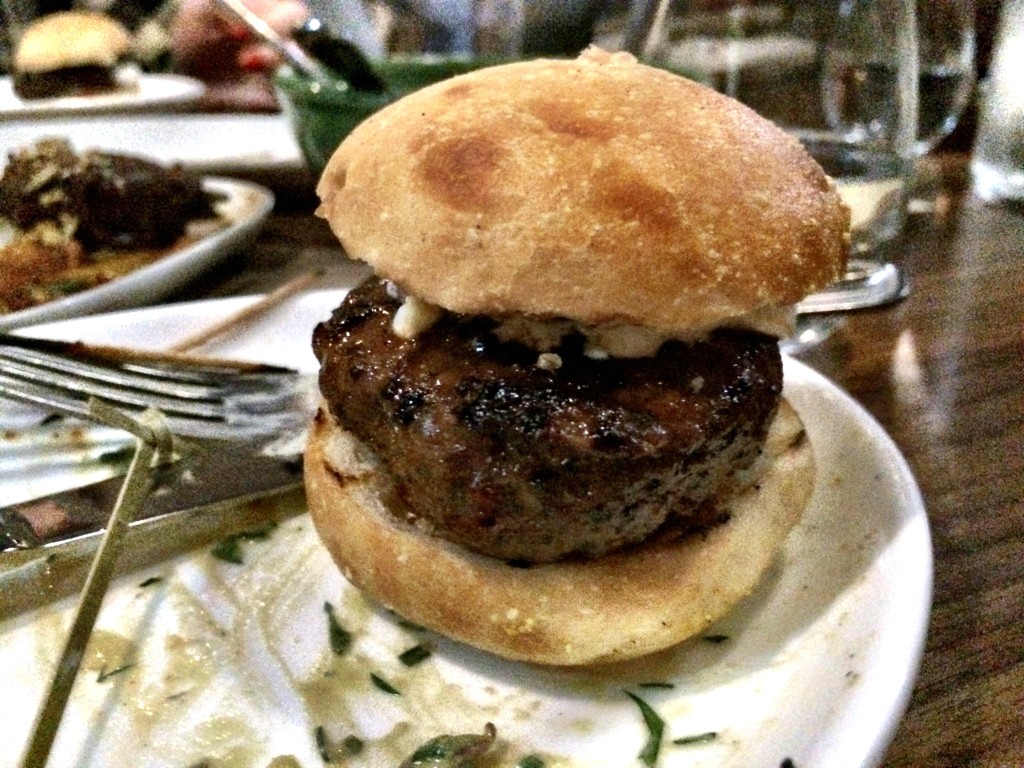 The Experience: Before visiting Boston a few weeks ago, I reached out for suggestions for great restaurants in Beantown. I came up with Alden & Harlow, and the First Lady of Burger Weekly got the word that Sarma in Somerville was not to be missed for a Mediterranean feast. What we didn't know when we sat down for the first meal of the weekend was that Sarma ishome to Kofti lamb mini burgers. I was hesitant to order them, mostly because we were set to dine at Alden & Harlow the next day, but the First Lady's insistence and a few cocktails and beers changed my tune.
Burger Ordered: Kofti Lamb Mini Burgers
The Taste: Though not devoid of the gamey, Mediterranean flavor that so many associate with lamb, these mini sliders were not overwhelming with the cumin and coriander that turns some off from ovine patties. The buns are baked in house and are mind-bendingly good. In fact, all the bread at Sarma is mind-bendingly good. The patties were deliciously juicy and very dense, making the two that were served (in comparison to the many that were served in most other dishes) more than enough to satisfy any diner. It's particularly appropriate as the final meze dish of the evening.
The Verdict: The mini lamb burgers were total winners, and the rest of the food at Sarma was stellar too. And when you're done you can breeze down the road to Backbar, which serves up ridiculously good drinks.
Sarma is located at 249 Pearl Street in Somerville, Massachusetts.