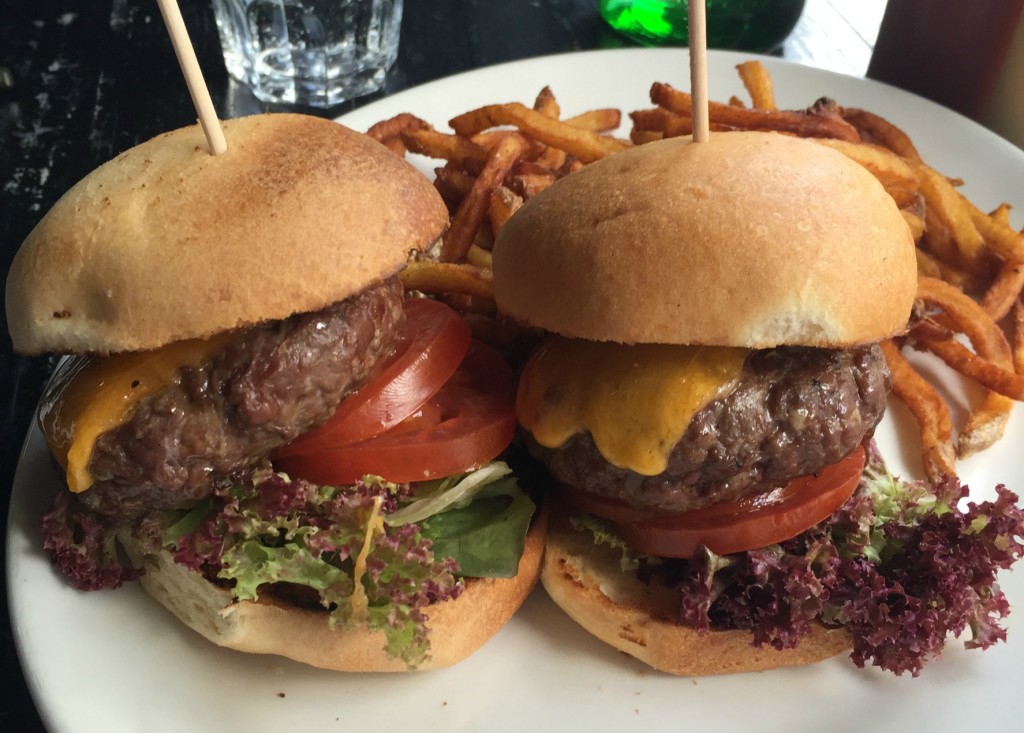 The Experience: During the daytime, Ruben & Carla is a New York-style pastrami bar, great for grabbing a quick lunch or having a proper meal. They also cook a killer burger. This area of Mitte is an one with a lot of burger competition, such as Mogg & Melzer, Tommi´s Burger Joint, Shiso Burger, and District Môt just to name a few.
The first time I went to Ruben & Carla, I had their Reuben pastrami sandwich. They make it with sauerkraut, thousand island dressing, mustard and lettuce alongside a huge portion of homemade fries. I think their pastrami sandwich the best you can have in Berlin, and a strong competitor to Mogg & Melzer that too many people think is the best.
Burger Ordered: Classic Burger
The Taste: The burger is topped with very fresh, crunchy lettuce, fresh and tasty tomatoes, yellow cheddar cheese with a strong taste on well-seasoned medium grilled high quality beef. Here you will also get a huge portion of homemade fries to keep the burger company. One thing I find very complementary to the beef is the bun. The bun is very light and can suck in the juices from the beef to keep it tasty but not at all dry.
The Verdict: I find this place very unique and a place I tell friends and co-workers about when they need to visit a restaurant in Berlin because it covers different needs. You can have burgers, sandwiches, salads and steaks.
Ruben and Carla is located at Linienstraße 136 in Berlin, Germany.
You can read more of Simon's burger adventures around Berlin on his blog, Chessy Burger.
Sign up for Burger Weekly email updates!