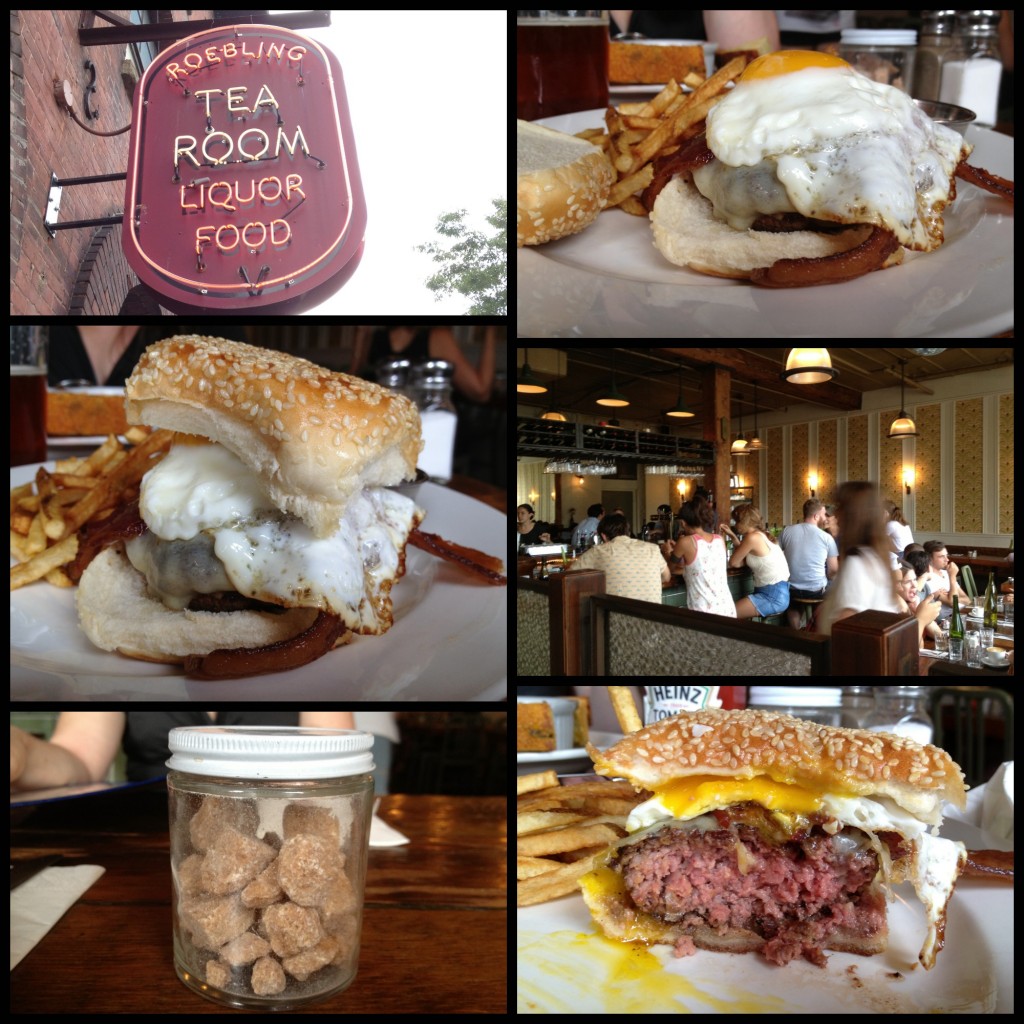 The Experience: I was really glad my beard was grown out and scruffy on a recent Sunday, when I found myself at Roebling Tea Room for brunch. I had only scratched the surface of Williamsburg's hamburger offerings, and it was the time of day that led me to this joint over the also-celebrated burger at the Commodore. Though the crew for this Burger Adventure was disappointed that the restaurant had run out of the chicken fried steak, we were nonetheless curious to try their notable burger.
Burger Ordered: Cheeseburger All The Way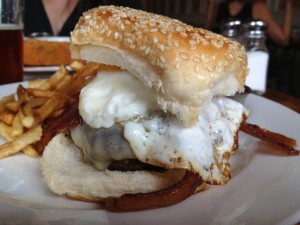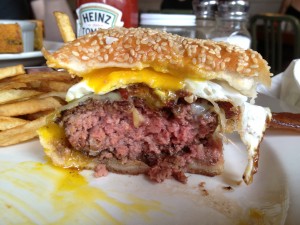 The Taste
: The Cheeseburger All The Way was a bacon cheeseburger topped with an egg. This burger was the real deal. The bacon was delicious, but only momentarily as it positively melted in my mouth. The egg was runny but not so messy that it ruined my enjoyment of the burger. The patty was so flavorful, perfectly complimented by the Gruyere cheese. I annoyed my company by constantly remarking on how incredible this burger tasted, but the virtues of this burger had to be announced.
The Verdict: I'm now chomping at the bit to taste the burger at the Commodore, because if it is as good as the burger at Roebling Tea Room than Williamsburg has to be considered competition for the best New York burger neighborhood. Get to Brooklyn for the Cheeseburger All The Way ASAP.
Roebling Tea Room is located at 143 Roebling Street in Brooklyn, New York.