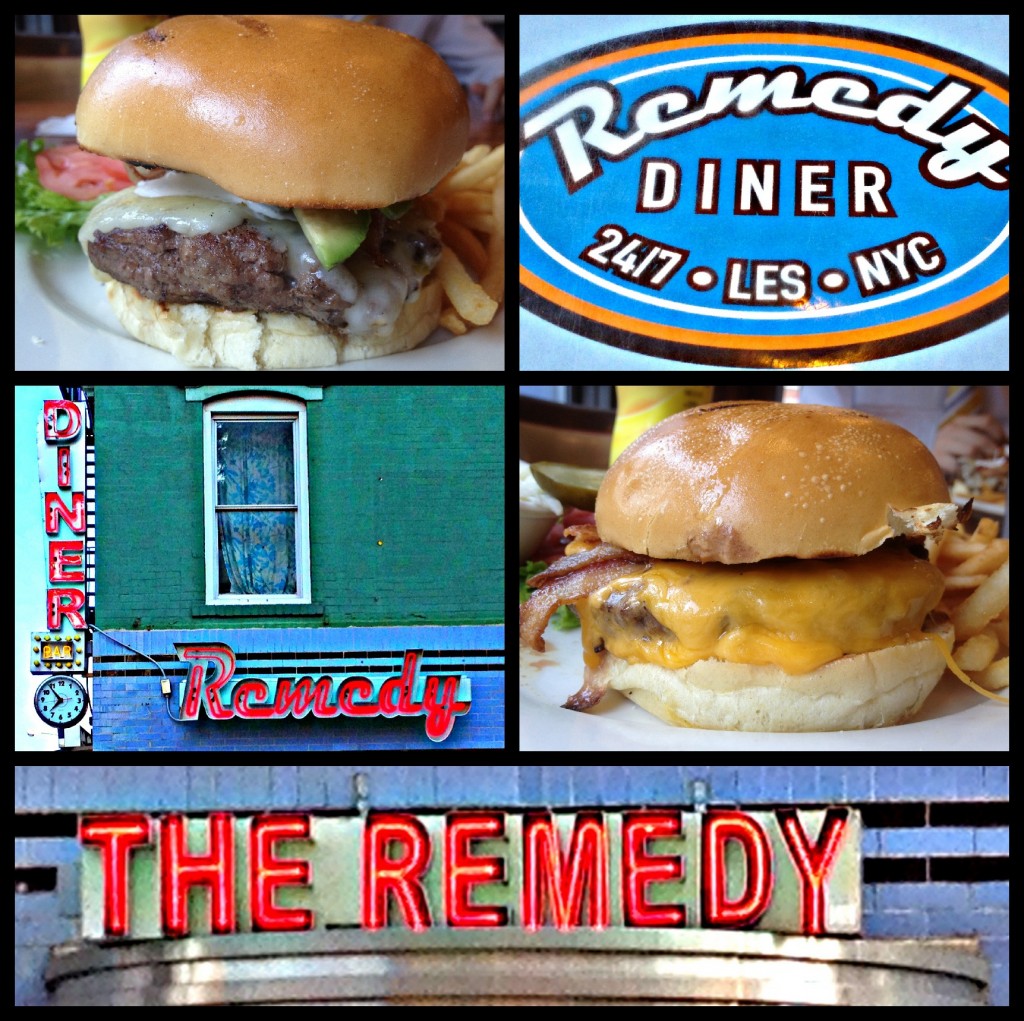 The Experience: Most young New Yorkers are no stranger to the deluge of emails they receive on the daily, encouraging them to buy coupons for half off of this or %75 off of that. Time Out New York, Groupon, Scoutmob, and a host of others have realized that the hamburger is the smart New Yorkers' top choice for a good meal. One such hamburger coupon caught our eye. It came from Time Out New York and directed us to BevBucks, and gave us a deal at the Remedy Diner. So just how are the burgers that are advertised through these discounts?
Burgers Ordered: The Bacon Cheddar Burger and the Tex-Mex Burger.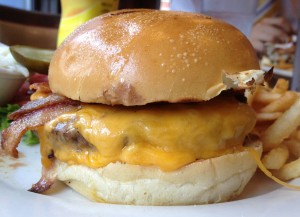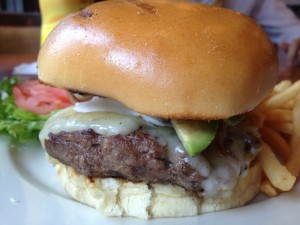 The Taste
: The Tex-Mex's patty was full of flavor, and the pepper jack cheese was a perfect match for the huge slices of avocado that topped it. Ranch dressing came on the side, allowing us to use it as much or as sparingly as we wanted on the burger. We used it a lot. The Bacon Cheddar Burger was a similar source of delicious flavor. The bacon wasn't particularly recognizable, but the cheese and barbecue sauce helped to make this sandwich memorable. Now, these weren't the most exquisite burgers we've ever had, but they cost almost nothing and were surprisingly delicious for an unknown commodity from a diner. Furthermore, the fries were a total winner, as they gave the meal a tasty and welcome crunch.
The Verdict: Remedy Diner is open 24 hours a day, so you really don't have an excuse to make some time for these burgers.
Remedy Diner is located at 245 East Houston Street in Manhattan, New York.