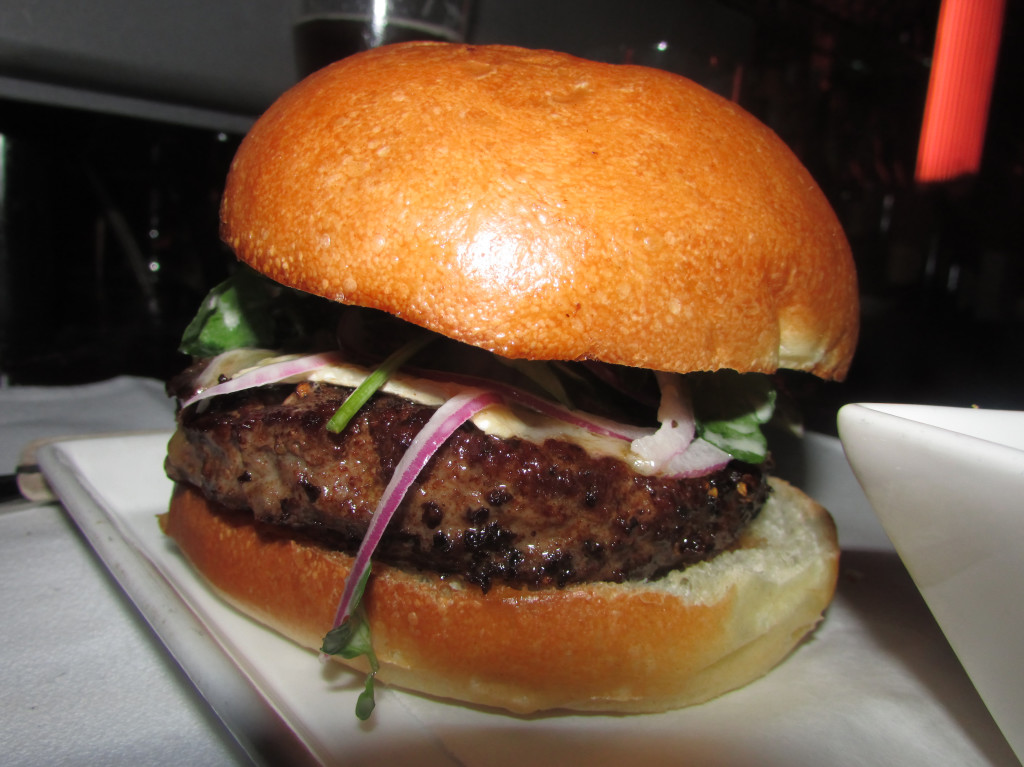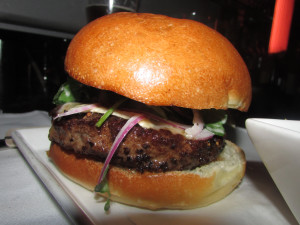 The Experience: I struggle with writing about burgers at restaurants that everyone has already heard of. A year ago, the late Josh Ozersky called the burger at Raoul's the home of the best burger in America. After that, Raoul's started popping up on most of the usual suspects' "best new burgers" list. As such, I didn't rush out to get it. This wasn't for a lack of wanting to try it, but I pride myself in letting people know about as many great New York City burgers as possible, and Raoul's seemed to be covered by the heavily-trafficked likes of Zagat, Grub Street, Thrillist and NY Daily News. And while I don't have a problem with every other online food resource recommending the same (quite delicious) burgers time after time, I just want to provide you with great burger options that you probably haven't heard of.
But Raoul's demanded my attention. At every barbecue I'd been to so far this summer, someone would tell me how much they loved the burger at Raoul's. Then a security guard at work told me about his game-changing experience there. Then Raoul's decided to start an Instagram account and tag me in a photo, and that was all she wrote. The First Lady of Burger Weekly and I were sitting at the bar at Raoul's the next day.
For those that don't know the deal at Raoul's, the restaurant opens for dinner and serves only a limited amount of burgers, and only at the bar. I don't mean the bar area, I mean at the actual bar. What results is a throng of people waiting around the bar to grab one of the 10-12 seats while the dining room is largely empty during the early dinner hours. There is a buzz in the restaurant about the burger. Each time one comes out, everyone else salivates in anticipation.
Burger Ordered: The Burger Au Poivre
The Taste: As if the burger, topped triple-cream St. Andre cheese, watercress, cornichons, and onions wasn't rich enough (and believe me, the LaFrieda patty is plenty rich), it was recommended by Franco, the man behind the bar, that I cut the burger in half and dip it in the au poivre sauce that came on the side. This sauce, which an Instagram comment from Raoul's told me is made of duck fat and cream, was heavenly. It had my synapses firing at a rate I hadn't felt while eating in quite some time. I was glad that the sauce came on the side and not on the burger, as the experience of eating it was only as messy as I chose for it to be. Dipping the incredible fries in the sauce was also a tremendous eating experience.
The Verdict: At $19, I thought this meal was a steal. You get an upscale burger with fancy-pants flavors, you can pair it with a great beer that's as rich as the burger itself, and you will leave with your belly completely full.
Raoul's is located at 180 Prince Street in Manhattan, New York.
Sign up for Burger Weekly email updates!