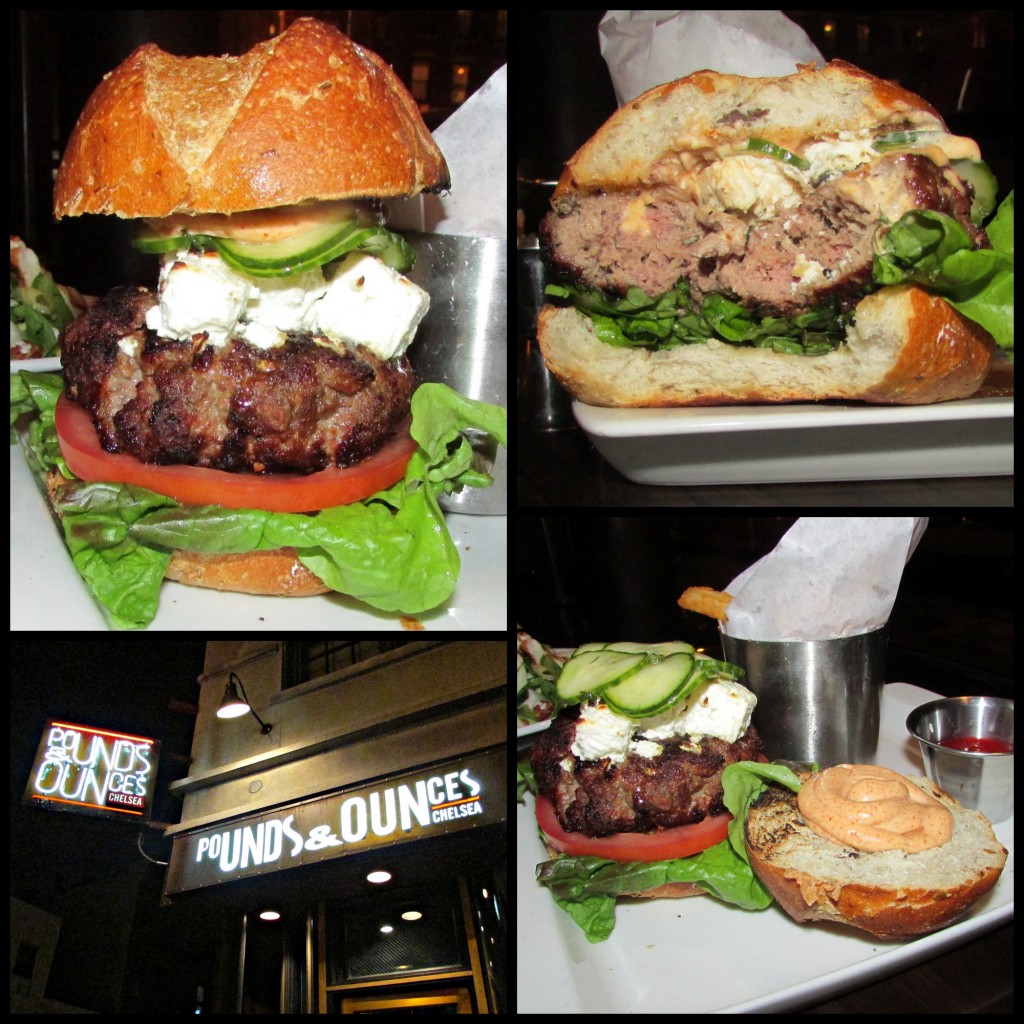 The Experience: I like lamb, but I don't have a lot of experience eating lamb burgers. I tasted someone else's lamb burger at Kefi (so happy that they've reopened!), and I greatly preferred my beef burger. But when Pounds & Ounces told me that they were serving a lamb burger, with feta cheese, pickled cucumber, and harissa aioli on a ciabatta bun, my attention was firmly grabbed. I had heard great things about P&O's F&KN Burger, so I figured that it was a safe place to give lamb another go-around. I'm glad that I did.
Burger Ordered: Lamb Burger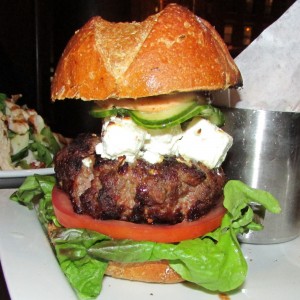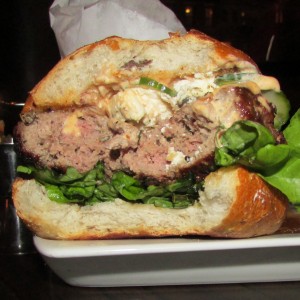 The Taste
: The harrissa, cumin, coriander, oregano, and thyme used to season the lamb patty was much more subtle and palatable than the ultramegaintense lamb burger I'd tried previous. I enjoyed its flavor and texture immensely. The feta cheese, laid in small, typical feta cheese blocks, were also not as distinctly powerful as I'd worried that they'd be, and their texture too added a nice element to each chew. The harissa aioli was, put simply, fantastic. The bun was a little stiff, obviously used to fortify against the incredibly juicy patty and the aioli. Once those juices and sauce invaded the bun completely, the meal was a pure delight.
I had been curious about the asparagus fries, but settled for the battered french fries when I was told that they were the typical side for this burger. I was not disappointed. They were incredibly tasty, and worth the extra holiday weight they put on me.
The Verdict: Pounds & Ounces is both a somewhat sceney Chelsea bar and a wonderful place to get a burger. Perfect for a date between two people who don't mind getting their hands dirty.
Pounds & Ounces is located at 160 8th Avenue in Manhattan, New York.