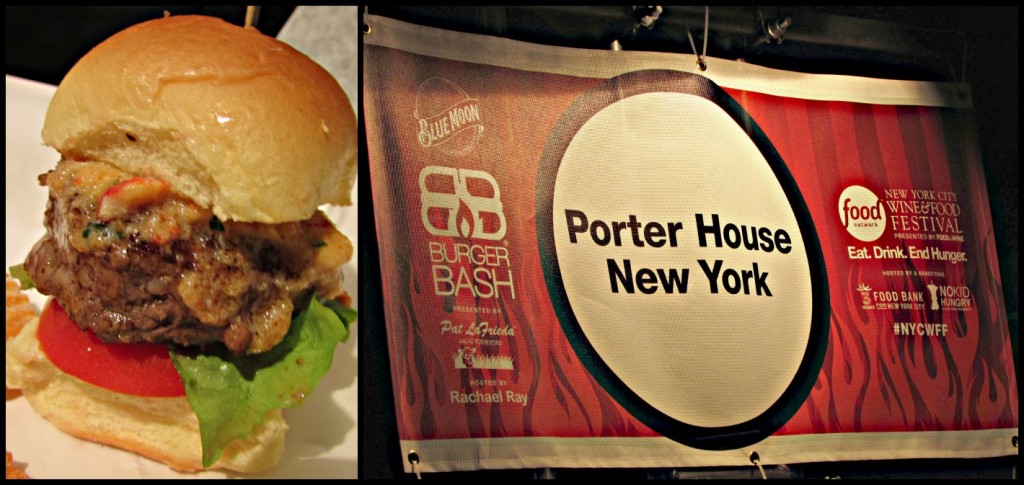 The Experience: You can read about my general experience at the Blue Moon Burger Bash here, so check that out to get the scoop on the entire event. I will go over the rules I put in place for myself again. First, I would not sample burgers from places I'd previously visited, no matter how much I wanted to. Not having the burgers from Go Burger, Schnippers, and Burger & Barrel was very difficult for me. Second, I would try to eat burgers at New York restaurants that normally serve burgers. I played fast and loose with this rule. Third, I would not eat to the point that I'd become sick. This was the hardest one to stick to. Abiding by those rules, I tried the most ambitious burger at the Burger Bash, the Turf & Surf Burger from Porter House New York.
Burger Ordered: The Turf & Surf Burger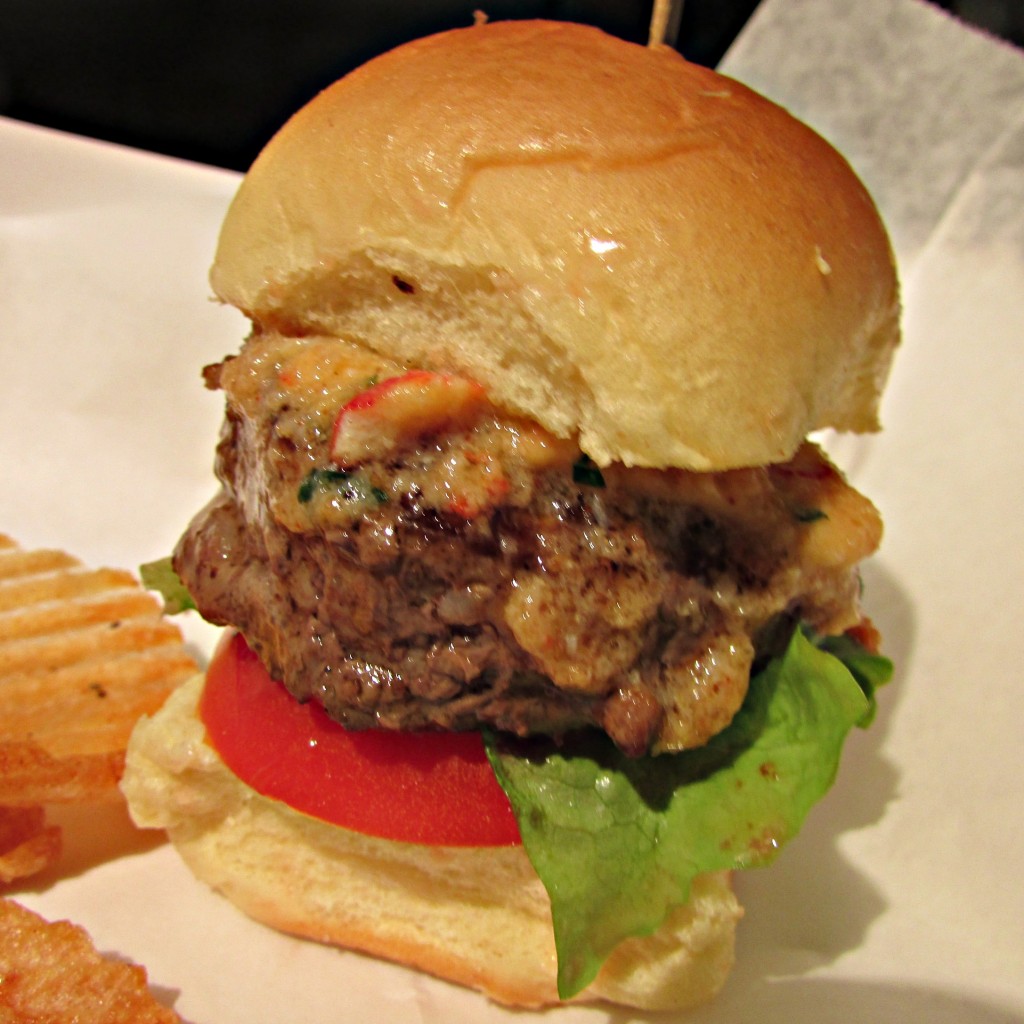 The Taste: The Turf & Surf Burger isn't on Porter House's regular menu, but is a variation on their Private Blend Burger, served at lunch. It is a mini, dry aged beef patty toped with a lettuce leaf, tomato, and Maine lobster butter. Though the bun wasn't much to write home about and the tomato was cut too thick (why do so many places make the mistake of putting too much tomato on their burger?), the lobster butter was a rather ingenious method of making the surf and turf style burger work. Whereas having actual pieces of lobster is overwhelming, the butter gave all the lobster flavor without any of the unnerving chunks. I was impressed.
The Verdict: Though you won't find this on Porter House's regular menu, the patty meat is of undeniable quality, and I give big points to this restaurant for creativity.
Porter House New York is located at 10 Columbus Circle in Manhattan, New York.