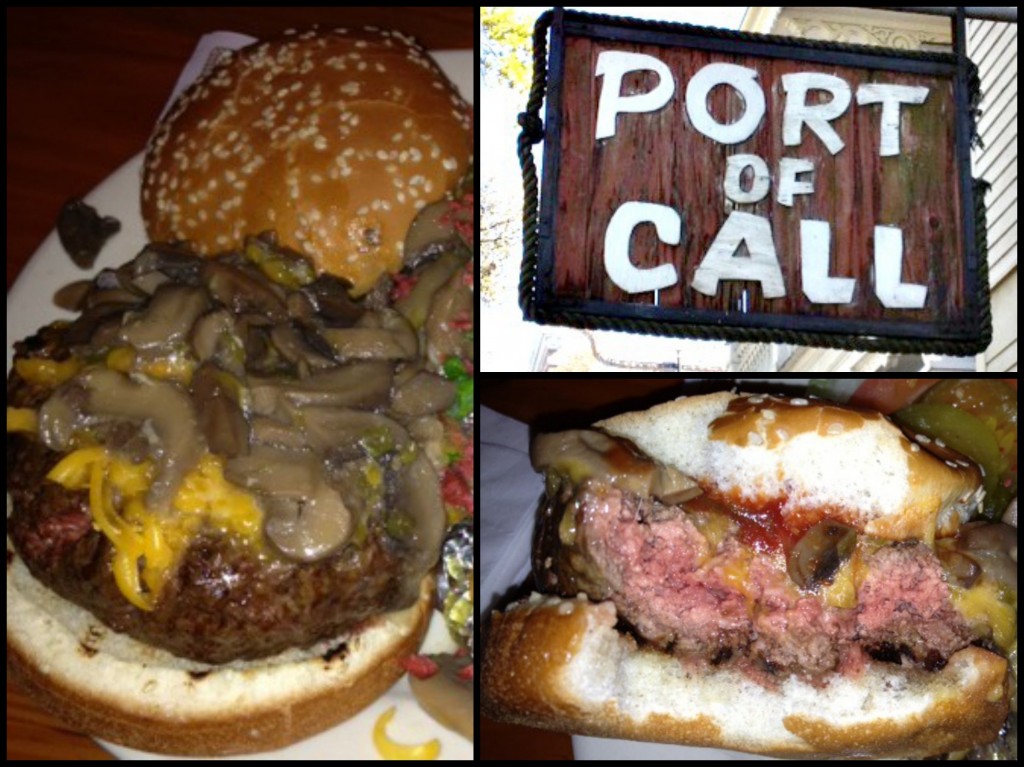 The Experience: This is a dive bar, and if you're not looking for it, you'll walk right passed it. Though it looks more like a dirty dive than a bar or restaurant, there's nothing dangerous about it. You'll be seated and have your order taken right away. I went with their specialty, which was the mushroom cheeseburger with a loaded baked potato. They love them some loaded potatoes in NOLA.
Burger Ordered: Mushroom Cheeseburger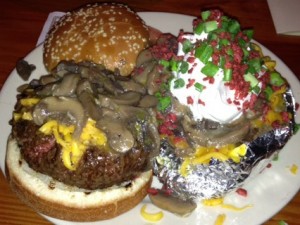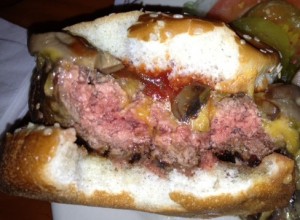 The Taste: The mushrooms were a tasty addition and the burger was cooked as ordered, medium rare. The entire meal was and was quite yummy. The loaded baked potato was very good, as well.
The Verdict: I definitely enjoyed Port of Call's Mushroom Cheeseburger. If you're in New Orleans and have a craving for a burger, you definitely won't go wrong here.
Port of Call is located at 838 Esplanade Avenue at Dauphine Street in New Orleans, Louisiana.