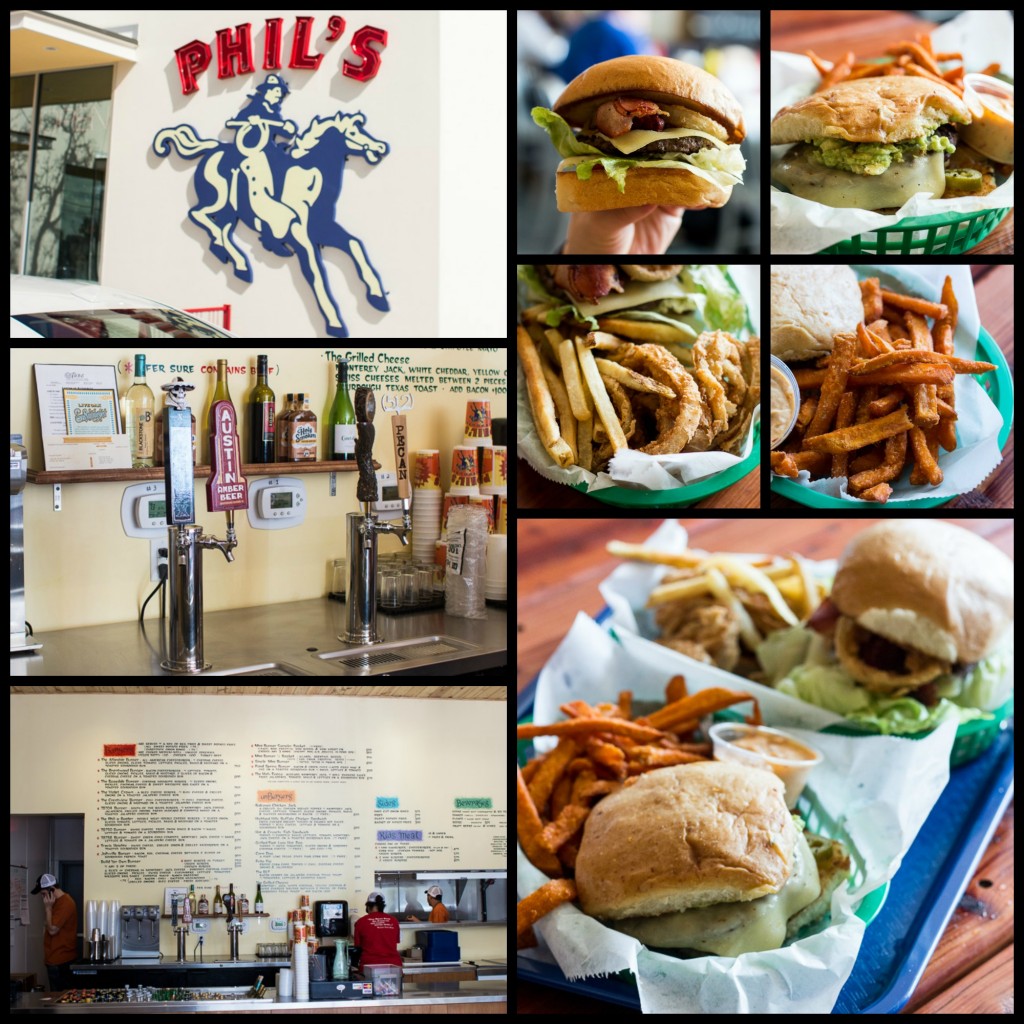 The Experience: Phil's Icehouse, "the happiest burger joint in Texas," recently opened its newest location just 10 minutes from my house… I couldn't think of a better reason to go on another burger adventure! Phil's is no stranger to the best-burger-in-Austin conversations and has been on my list of must-try burgers for quite some time now. Amy and Steve Simmons (of Amy's Ice Creams) sought to open a business that would complement their ice cream shop and properly pay tribute to a business partner and dear friend whose life was tragically taken too early. They wanted a fun environment conducive to gatherings of friends and family, and they succeeded in doing exactly that.
Burgers Ordered: 78704 Burger, 78750 Burger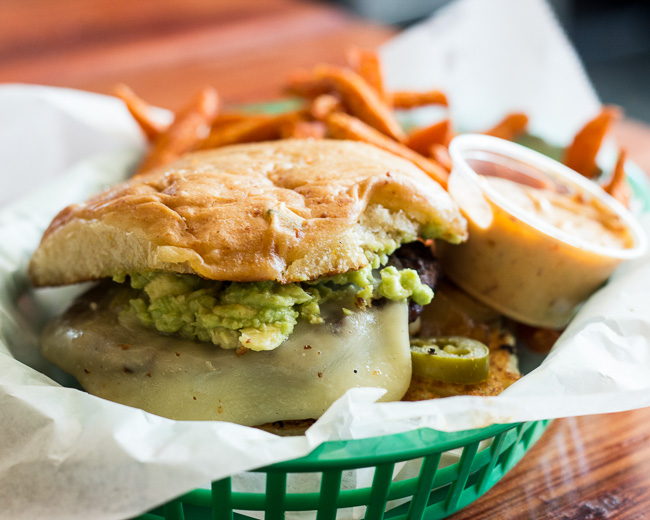 The Taste: The 78704 Burger is a customer favorite and came dressed with Monterey Jack cheese, jalapenos, grilled onions, guacamole, and chipotle mayo. Served on a jalapeno cheese bun, this burger was the embodiment of everything good about Tex-Mex cuisine. Spicy, tangy, rich…even a little sweet. Unfortunately the bun didn't hold up so well, as it was no match for the moisture of the burger toppings. The 78750 Burger follows a more traditional route. However, what set this burger apart were the Swiss cheese, fried onion rings, and strips of thick cut bacon…oh, the bacon. Without a doubt the 78750 had some of the best bacon I've ever had on a burger. Although the meat patty had great flavor (imparted from a well-seasoned griddle), the meat-to-bun ratio was a little off. A bigger patty would have been nice, but in combination with all the other ingredients, the formidable bun was balanced out.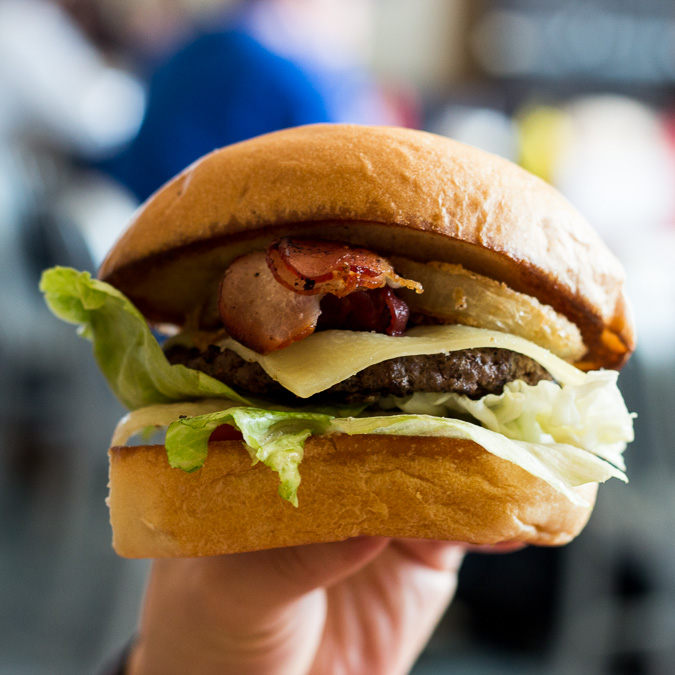 The Verdict: It was evident that considerable thought and experimentation had gone into both of these burgers to get just the right blend of flavors. Phil's has an atmosphere you just want to be in. With a playscape outside, an ice cream shop attached to the dining hall, and specialty beers on tap, there's a little something for everyone. I applaud them for keeping things small and focusing on doing the little things right in order to provide an exceptional experience to every customer that walks in through their doors.
For more Texas burger adventures, a look at the Austin culinary landscape, or recipes of the lighter variety (to balance out all the decadent eating), come visit me and my wife over at MJ & Hungry Man or follow us on Twitter.
Phil's Icehouse is located at 13265 US Highway 183 North in Austin, Texas.