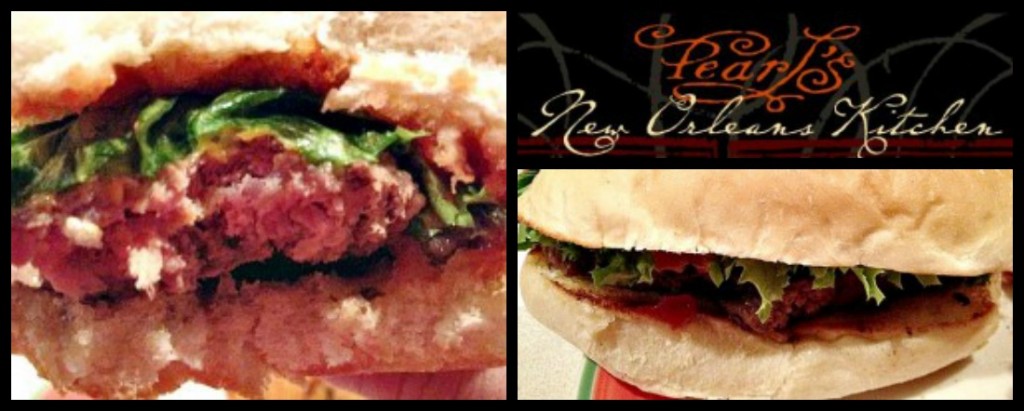 Burgers Ordered: Po'Boy in Paradise
The Experience: 617 Ames Street in the small tourist town of Elk Rapids has been home to several restaurants over the years, but the decade-long success of Pearl's makes it likely that the New Orleans Kitchen will have a home for as long as it likes. The Cajun-themed establishment is a local favorite and does great business during the busy summer months. Pearl's does a great job with the ambiance of the restaurant. With a nearly unending amount of Bayou decorations on the walls it definitely feels like you're at a Cajun restaurant in more than just name. The menu is filled with delicious dishes like jambalaya, alligator, Étouffée, shrimp, catfish, and other creole offerings, so the Burgermeisters were surprised to find a burger option on the menu.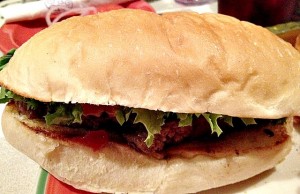 The Taste: The angus burger was constructed in an interesting fashion, with two triangular patties atop a submarine style bun, with American cheese melted across the patties and lettuce, tomato, and onion on top. Sadly the burger failed to deliver anything unique other than how it looked. That's not to say it was bad, as the burger was cooked perfectly and was juicy and tasted just fine, but for in Cajun/Creole restaurant one would expect something a little more distinct. Nevertheless the Burgermeister was satisfied with the flavor, and the creole chips that accompanied it were tasty as well.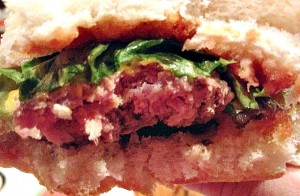 The Verdict: Pearl's New Orleans Kitchen is an Elk Rapids landmark for a reason, and for the overall quality of the food and the restaurant ambiance it is recommended. However, the burger would not be the first thing to try, as other dishes will provide something more memorable.
Pearl's New Orleans Kitchen is located at 617 Ames Street in Elk Rapids, Michigan.