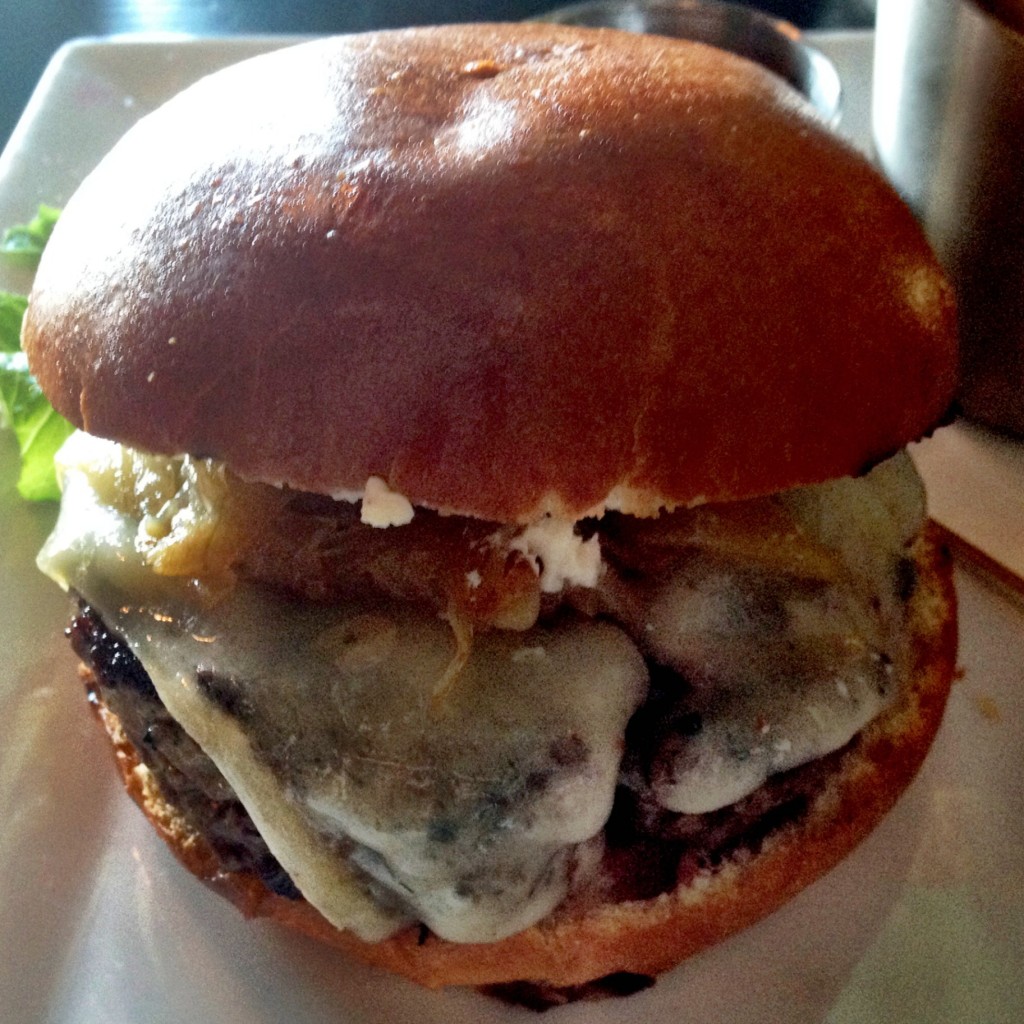 The Experience: Here we are at yet another Long Island gastropub, this time Parlay in Rockville Centre. First, a little back story. This was my third time dining at Parlay and I have to say, it was my worst experience there by far. On Sundays, brunch is served and the joint can get pretty crowded. There is also live music with a gent playing guitar and singing. This is usually not an issue, except for some reason on this Sunday the musician's amplifier was turned way up, making it extremely hard to hear my wife who was directly across from me. Also, while my burger came quite quickly, my wife's fried green tomato sandwich took so long to come out (way over an hour), we were both convinced the kitchen had forgotten about it. However, our waitress apologized profusely and comped our entire meal, which obviously went a long way.
Burger Ordered: Build Your Own Burger with gruyere cheese, caramelized onions, and roasted garlic spread.
The Taste: Dining troubles aside, this burger was actually incredibly delicious. The bun was soft and tasty, the patty was cooked to medium rare perfection, the onions were bursting with flavor, the gruyere was good, and the garlic spread was incredible. I enjoyed this burger immensely and was sad knowing that a wonderful meal was going to end up in the same review where I complained so much about the wait.
The Verdict: Out of three visits, all on Sundays, only once did we have the kind of troubles that occurred here. The burger is top notch, and I would not be opposed to returning to Parlay and giving them another shot. Perhaps just not on a Sunday.
Parlay Gastropub is located at 210 Merrick Road in Rockville Centre, New York.