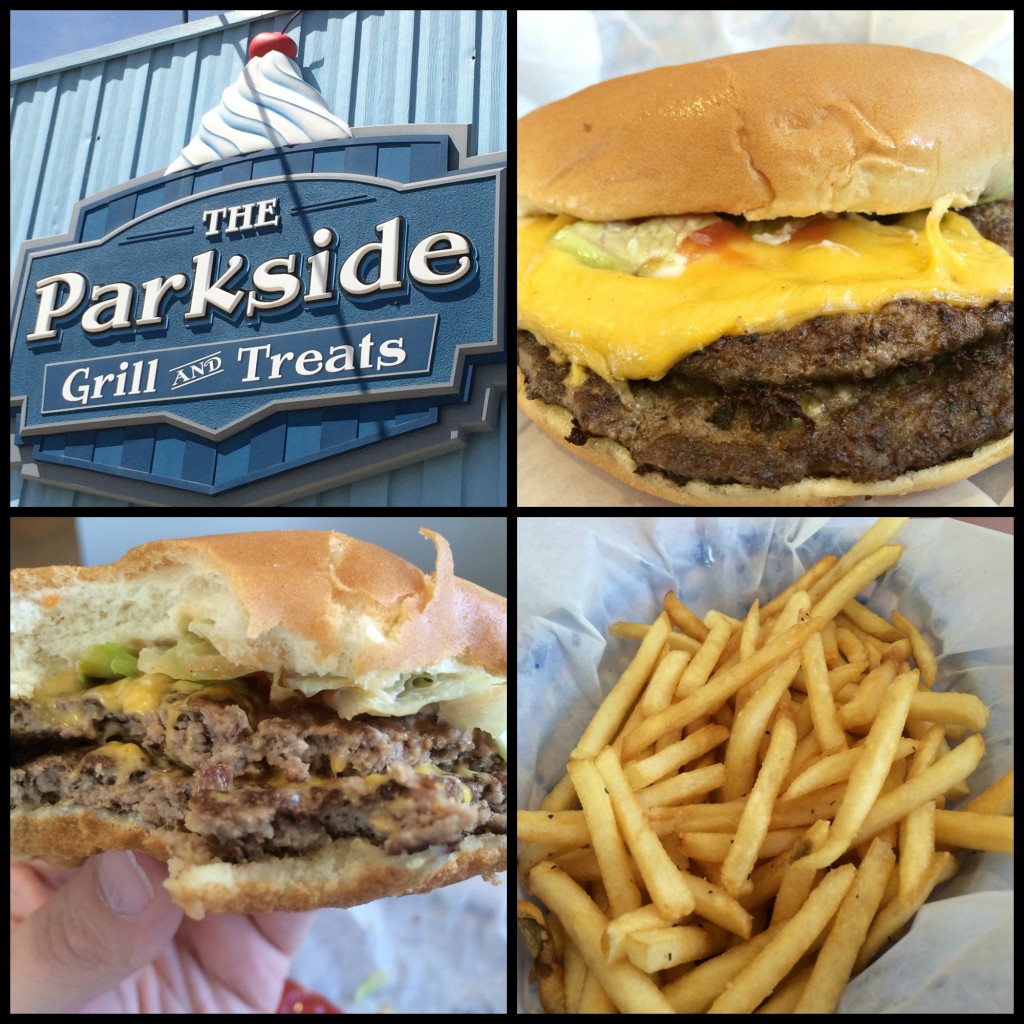 The Experience: Unlike Burger Weekly's birth city of New York, the small towns of Northern Michigan don't have an abundance of burger specific restaurants that really push the boundaries of what can be done with a beef patty between two slices of bread. Boyne City is a place where the population doubles in the summertime due to the multitude of families that make summer homes and visits here, and that results in a plethora of quick-serve burgers dotting the area, and that's what this Burgermeister finds himself most often ingesting.
When I first moved to Boyne City in 2012, The Parkside Grill and Treats had been closed for some time. It reopened in the summer of 2013 and has been a very popular re-addition to the downtown area. Parkside is a little heavier on the Treats than the Grill, but they're serving up burgers so I considered it my duty to see how it stacks up against similar burger places like The Bob-In Again or its neighbor down the street Thick N' Juicy.
Burger Ordered: ¼ LB Double Cheeseburger
The Taste: The size of the burger is definitely impressive, and I underestimated the large order of fries and had way too much to consume in one sitting. Toppings are the standard burger offerings such as lettuce, ketchup, mustard, American cheese, and mayo. As with most quick-serve burgers, no one asks how you want it cooked, and this one came out a little more done than I would prefer, but it still wasn't too dried out and had some nice flavor. However, there is very little that sets this burger apart from its counterparts. Whereas The Bob-In Again has some variance in their burgers, Johan's Burger Express has a different bun, and Thick N' Juicy has awesome steak fries with an out-of-this-world sauce, Parkside just serves up a solid burger that tastes good but doesn't break any new ground.
The Verdict: If you're more in the mood for the treats that come after the meal, Parkside's extensive ice cream options (including 24 flavors of soft serve), would be the thing for you, and you can get a solid burger first. But if it is specifically a burger you seek, this would not be the first place to go.
The Parkside Grill and Treats is located at 201 Water Street in Boyne City, Michigan.