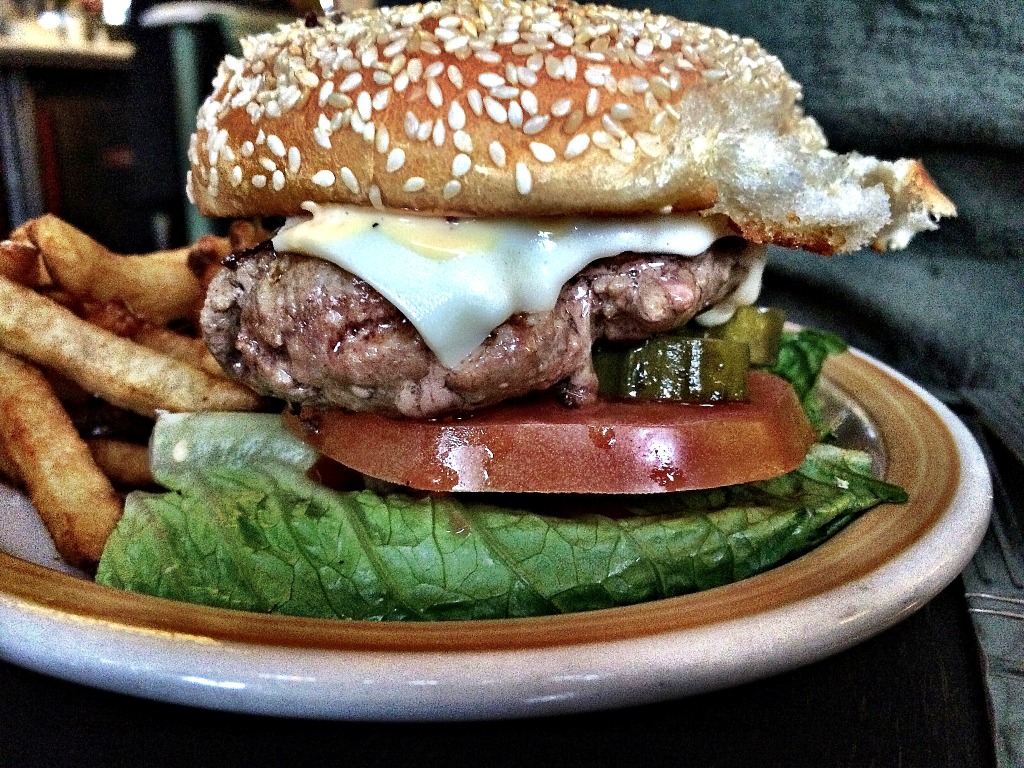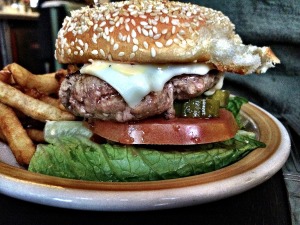 The Experience: I love pizza. Not quite as much as I love burgers, but I really do love pizza a lot. I also live in Greenpoint, very close to Park Luncheonette. It only recently came to my attention that Park Luncheonette is well-known for its extensive pizza menu. That is why I was surprised with myself when I went in this past weekend and was compelled to have a burger for brunch instead of one of the incredibly interesting sounding breakfast pizzas on the menu. The pressure was on, as I'd left my apartment in a pizza mood and expected a lot out of this burger.
Burger Ordered: The Luncheonette Burger
The Taste: The burger is topped with white American cheese, house made pickles, lettuce, tomato (which I removed), and thousand island dressing on a sesame seed bun. The combination of flavors that the cheese, pickles, and dressing brought to this burger was heavenly. The patty was subtly seasoned, almost to the point of being unnoticeable outside of its wonderful heft and texture, which was perfect given the intensity coming from the toppings. The sesame seed bun was soft and nicely toasted, and I used it to soak up the remaining dressing on my plate once the patty was safely on its way to my stomach. The burger comes with a side of herb fries, which were also stellar.
The Verdict: Though not a particularly big burger, Park Luncheonette's offering is perfect for lunch, packs in a lot of flavor, and leaves you satisfied without making you want to sleep for the rest of the day.
Park Luncheonette is located at 332 Driggs Avenue in Brooklyn, New York.