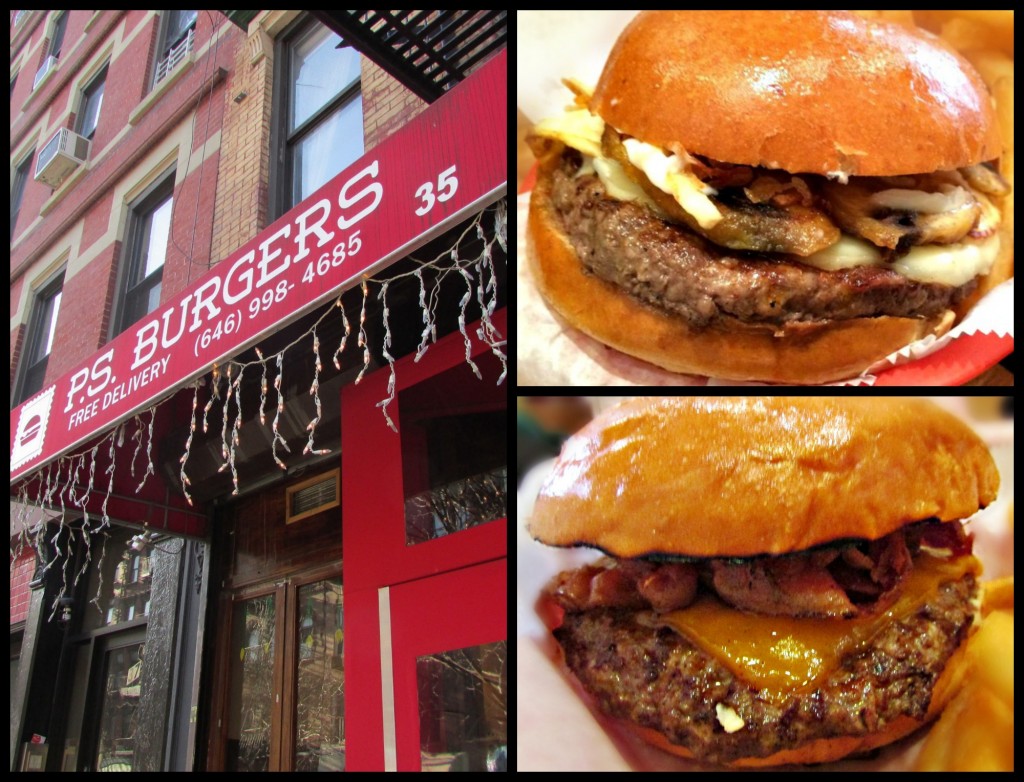 The Experience: If you have not yet entered the #GuessTheBurger contest that we are conducting in conjunction with Burger Maker, then you are missing out on a lot of fun, as well as the possibility of winning free burgers from great NYC burger joints. To get photos for the contest, I've been spending the last few weeks visiting places that serve hamburgers made out of Burger Maker beef. One such place was P.S. Burgers, where Burger Maker's Marketing Director Rev sat down with me to eat a couple of geographically themed meat patties.
Burgers Ordered: The P.S. Texas and the P.S. Rio De Janeiro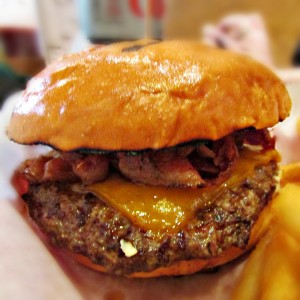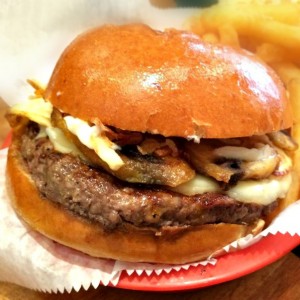 The Taste
: I ordered the P.S. Texas, a barbecue, bacon, and cheddar burger. It was delicious. In a true mark of burger grilling artistry, the folks at P.S. Burgers were able to grill the thin patties they serve gently enough that they came pink in the middle, as we ordered them. I was impressed, as all of my BBQ bacon cheeseburger expectations were well met. Rev ordered the P.S. Rio De Janeiro, topped with provolone cheese, fried egg, plantains, crunchy potato sticks, and mayo. Rev was impressed with the plantains, which was especially impressive given how rare it is to find the cooked cousin of the banana on a burger.
The Verdict: Don't let P.S. Burgers' unassuming facade fool you; they are cooking up quality patties in their little West Village space.
P.S. Burgers is located at 55 Carmine Street in Manhattan, New York.