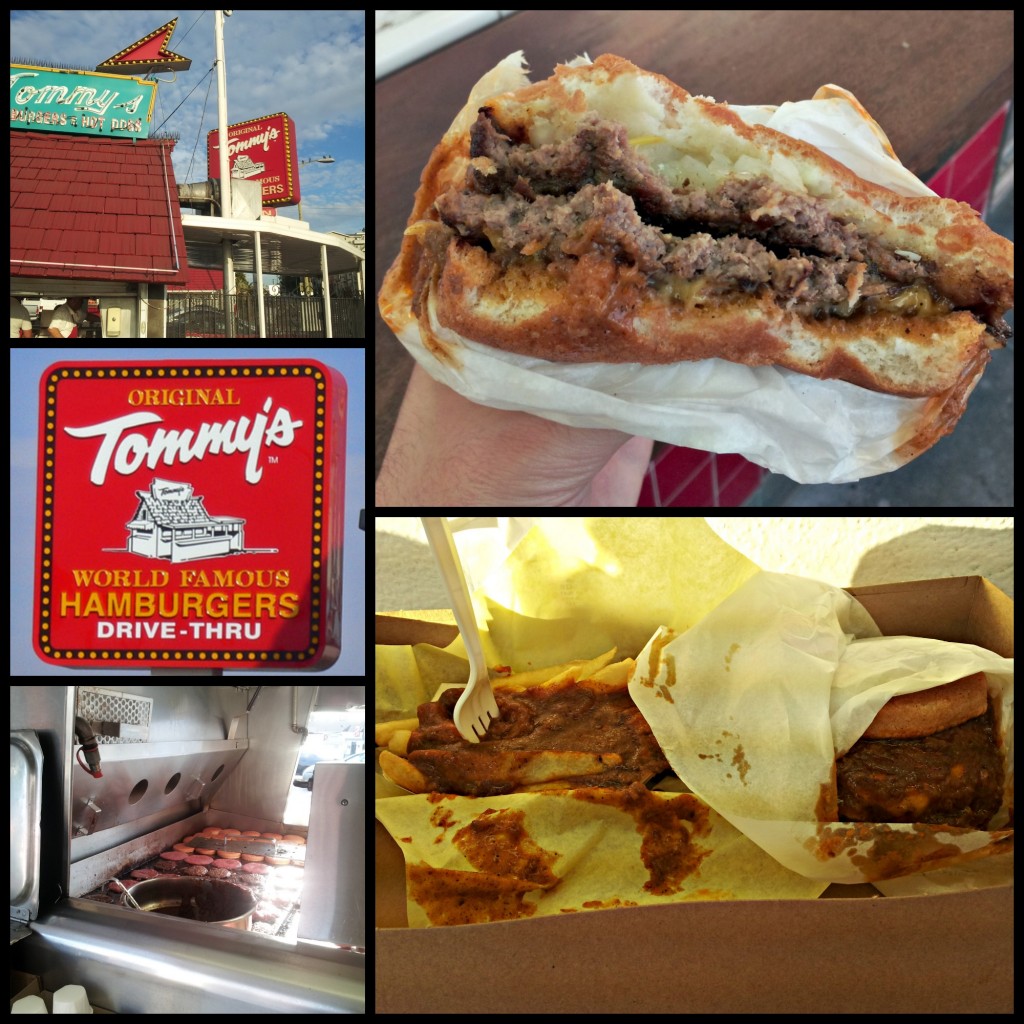 The Experience: I've been a regular patron of Tommy's since childhood, and make it a point to visit now and again. Although Tommy's original location has undergone a few renovations and menu additions, it retains its original charm and nostalgic feel. The same shack depicted in their logo still stands, churning out burgers and hot dogs 24/7. There are still no chairs or indoor area; it is standing room only with chest high counters lining the walls. I returned most recently on my way to a baseball game to get my fix of chili burgers and fries.
Burger Ordered: Double burger with chili and cheese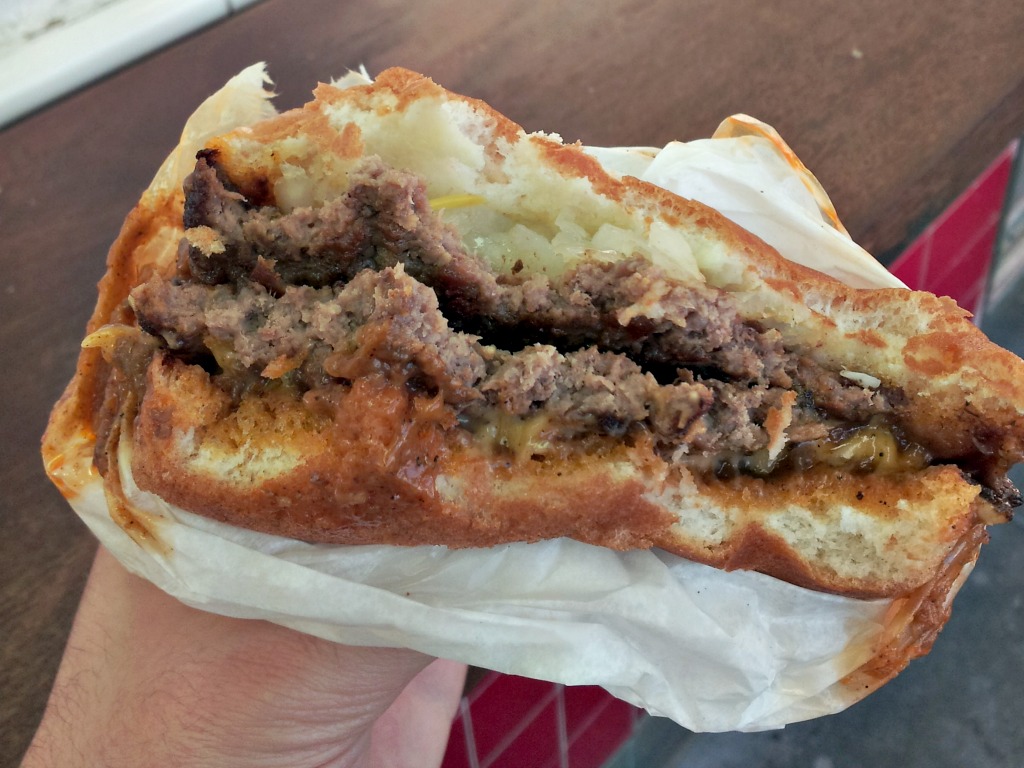 The Taste: Tommy's chili burgers come topped with all the regular accouterments, plus their signature chili. I'll be honest, it's hard to rate the meat by itself because I can't remember the last time I had the burger here without chili. They are certainly better than normal fast food patties, however. The patties are a bit thin, so I always get a double burger to compensate. The flavor of the chili is amazing, with just a little heat to it. Combined with the melted cheese and other toppings, the end result is a sinfully good piece of comfort food.
The Verdict: If you live in Southern California, chances are you've already sampled Tommy's at least once. If not, I highly recommend getting down there (or to one of the other locations) for what I think is one of the best chili burgers around. Beware though, it can be quite addictive!
Original Tommy's is located at 2572 West Beverly Blvd. in Los Angeles, California.