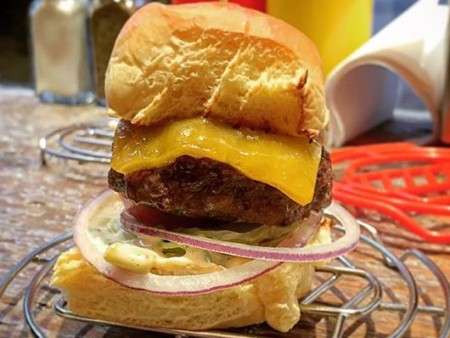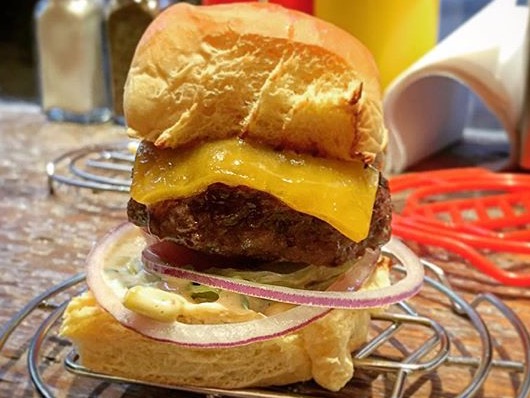 Trademark Burger opened in SoHo so quietly at first that when I passed by the space (formerly Petite Cocotte), I thought it might be a front for something more nefarious. But when they officially opened last week, I was able to sample their wares and find that no, all that is served here are delicious burgers and hot dogs.

The Trademark Burger made with 7X Beef, lettuce, tomato, onion, cheese pickles, and special sauce. They also serve veggie burgers, hot dogs, and shakes. The burgers are good, quite good actually, but the real story for me was how inexpensive everything was. A standard burger starts at just $6.75. And I don't mean the mini-burger pictured above, which was served during their grand opening. No, I mean a full-on, regular-sized burger. And with fries costing three bucks, you can get both for under $10. That's a pretty exciting price for a good burger and fries in Manhattan.
That's the scoop, so now you know. Next thing to do is check it out for yourself.
Trademark Burger is located at 110 Thompson Street.
Sign up for Burger Weekly email updates!