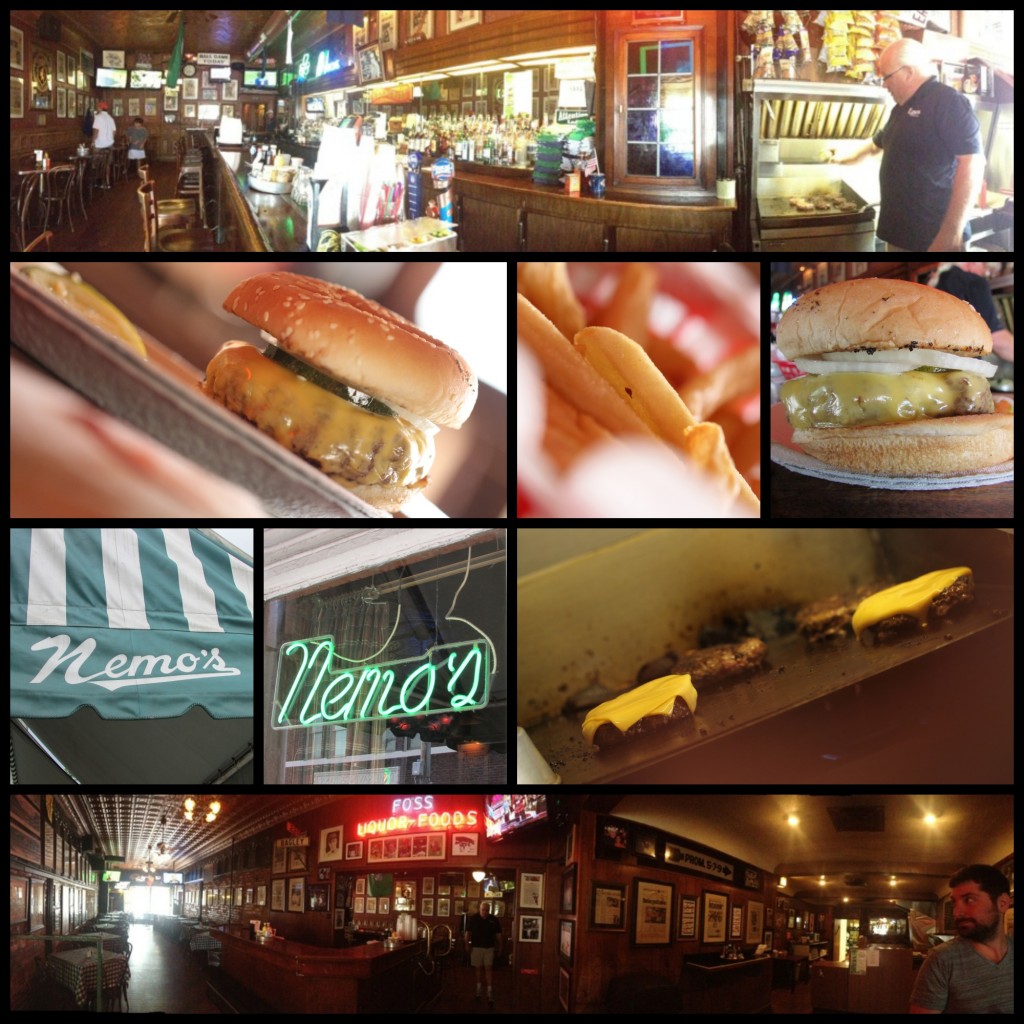 The Experience: Detroit may be going through a particularly difficult time at the moment, financially and in the press, but that doesn't mean the food is any less exquisite than ever. Nemo's has long been on my hometown to-do list, so I grabbed fellow Burgermeister Michael and headed to Michigan Avenue so we could see for ourselves. The good folks behind the counter at Nemo's made the dining experience a real pleasure, making us feel at home and telling us quite a bit about how the changing neighborhood has changed the vibe of the restaurant. Tiger's Stadium is gone, but Nemo's stays packed, so it was time to find out what keeps the grills totally full.
Burger Ordered: Cheeseburger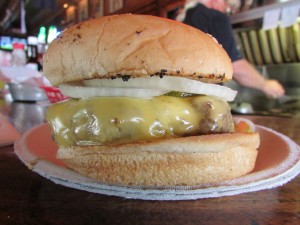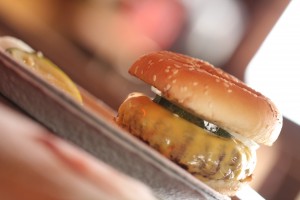 The Taste: We put ourselves at the mercy of the grillmaster and had our burgers medium well, with American cheese, pickles and raw onions. Though medium well is not my favorite texture on a burger, this patty stayed juicy throughout my entire meal. The pickle slices were large and tasty, while the onion and cheese gave it a real classic burger flavor.
The Verdict: Much more than other Detroit-area burger joints, Nemo's brings the tradition of the American hamburger to the plate. The price is right as well, as two meals with burgers, fries and drinks came to less than $20 all together. Grab some food, and then hop on Nemo's shuttle to a Tigers game.
Nemo's is located at 1384 Michigan Avenue in Detroit, Michigan.