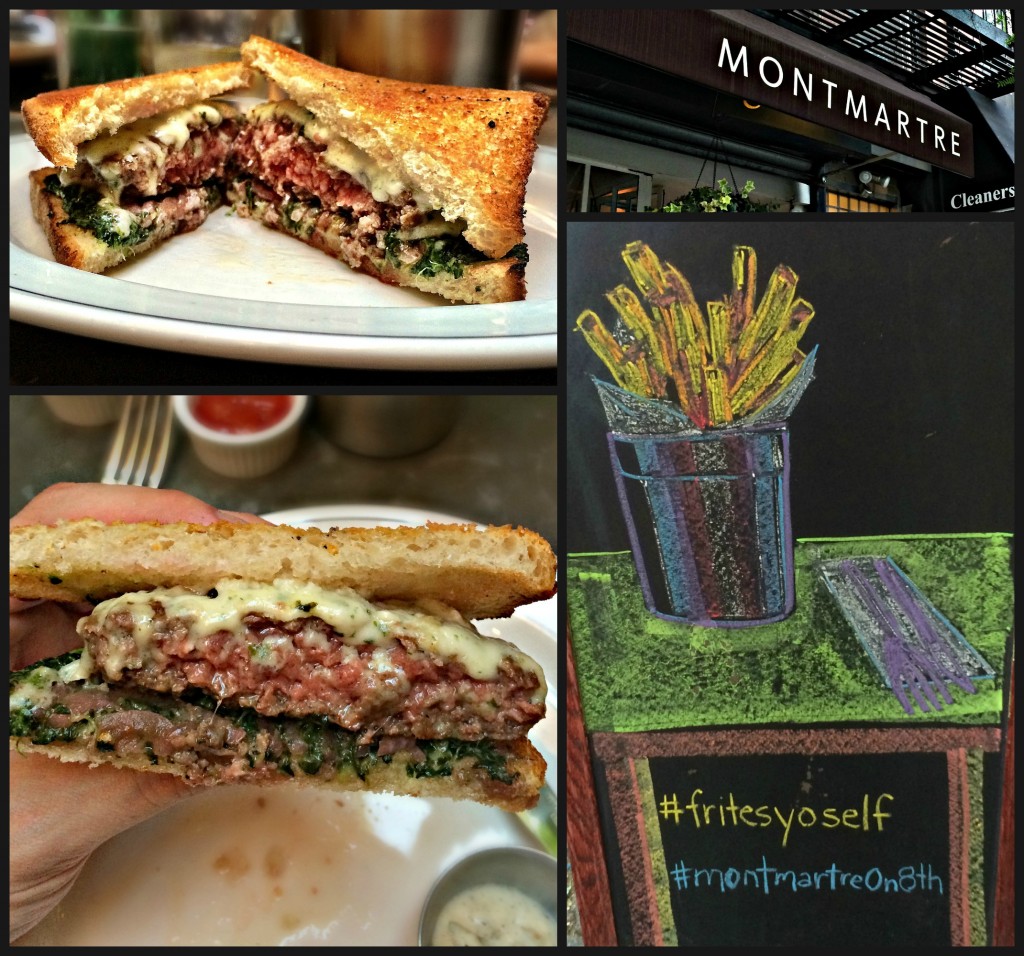 The Experience: In the wake of the Top 100 NYC Burgers list that I dropped last week, there has been an outpouring of dissatisfaction over a few New York burgers that didn't make the list. I plain just didn't like a few of those burgers, but by and large those missing from the list that got the most attention were ones that I've never tried. The most rabbled-about burger missing from the list was the one at Montmartre, so I made that my first post-list burger priority. It didn't hurt that the restaurant is within the Chelsea Burger Vortex (it shares an intersection with Pounds & Ounces and Bareburger, and is down the street from Westville, all places with outstanding burgers).
Burgers Ordered: Burger
The Taste: Truly, Montmartre's burger is a patty melt. The white bread is buttered and toasted and wonderfully crunchy for the most part. The patty is flavorful, but thankfully restrained to allow the taste of the Bearnaise cheese and spinach to play on the main stage. I found myself going back to the aioli well over and over again, using it as much for the burger as I did for the delicious fries.
The Verdict: Montmartre effectively secured a place on my Top 100 list with its uniquely flavored and structured patty melt. Am I just a sucker for a patty melt? Maybe, but you would be too if you ate the caliber of patty melts that I do.
Montmartre is located at 158 Eighth Avenue in Manhattan, New York.