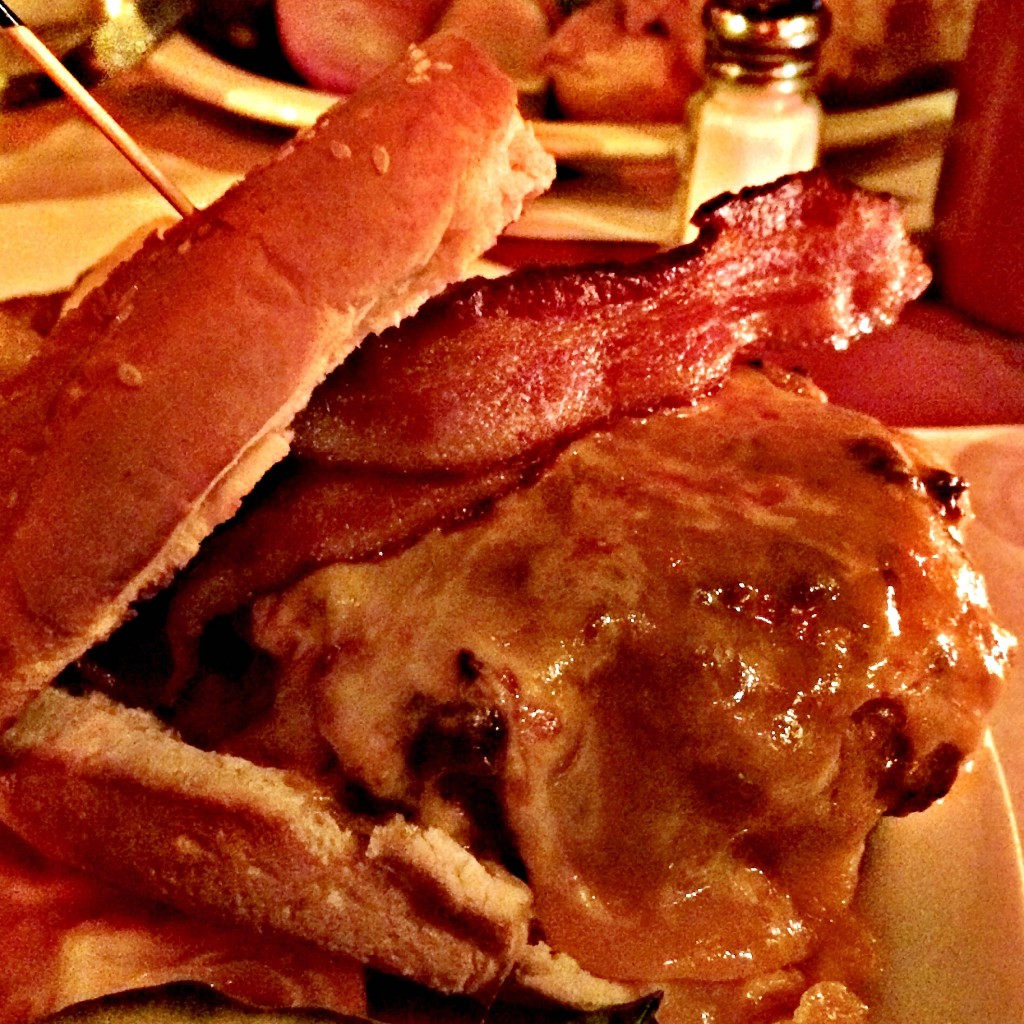 I have a thing for nice, round numbers. When preparing to dine on my 100th burger in New York City, I made a big stink about it and invited 100 burger lovers to eat with me. Last week I realized that my 200th burger was coming up, but couldn't even begin to muster up the strength to coordinate dining with 100 beef eaters, let alone the 200 that some expected. So I gathered ten Burgermeisters that have a history with Burger Weekly and love a great patty & bun to meet me at Molly's Shebeen for the occasion instead.
Molly's Shebeen has been operating in Gramercy in one form or another for over 100 years. During prohibition, they functioned as a neighborhood grocery store. These days they claim to be the most authentic Irish pub in New York City, and have a reputation for slinging great hamburgers. My party ordered an even divide of beef bacon cheeseburgers and bison burgers, french fries and onion rings.
Molly's serves up 10 ounce patties, which I would say is the only minor flaw in their game. The burgers have a nice char flavor, but the heft of the patty leaves some of the center of the burger tasting flat by comparison. I think Molly's would be on everyone's burger radar if they brought these bad boys down to 8 ounces and allowed the outer char to steal the show from the patties' size. The bun, while not much to look at, was actually soft and delightful. The pickle, while cut very thick, was tasty, and the bacon and cheese did more than hold their own in this battle of flavors.
In comparing the 100th Burger Adventure to this one, I have to give each credit for their strengths. The 100th Burger Adventure was a huge event, with staggered eating, prizes, and a musical guest. This more intimate affair allowed me to reflect with those who have meant a lot to Burger Weekly on why I keep doing this week after week, and reminded me that New York hamburgers are the glue that keep me stuck to this city.
Molly's Shebeen is located at 287 3rd Avenue in Manhattan, New York.