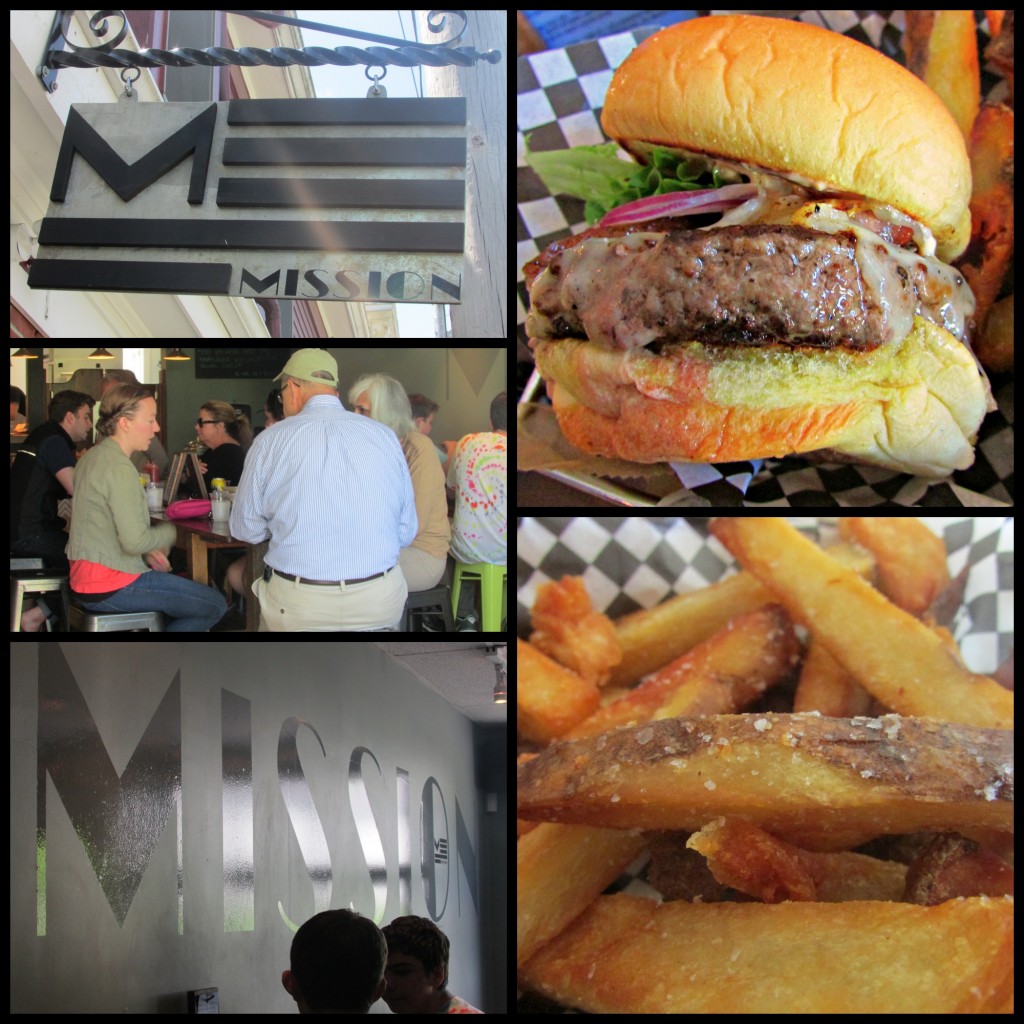 The Experience: I spent a wonderful Memorial Day weekend in Newport, Rhode Island, mostly comprised of stuffing my face with seafood. But when looking for a turf alternative to all the surf I'd devoured, I went to the locals to get my intel (though I do appreciate the input from the many of you who chimed in on Twitter). Mark, the innkeeper of the wonderful Marshall Slocum Inn, served up the hot tip that Mission's burgers and fries were so good that they were dangerous. How could I not go there immediately?
Mission is a small burger counter with plenty of burger options. The bacon cheeseburgers come standard with bacon and choice of cheese (duh), lettuce, onion, and Mission Sauce. Uniquely transparent about their sauce, it is comprised of aioli with ketchup, cornichons, capers, fines herbs, and brandy. Cheese options include all the usual suspects, including aged cheddar. 
Burgers Ordered: Bacon Cheddar Burgers
The Taste: I was concerned because this joint is located away from the downtown area in which so much great Newport food is located that this might have been the case of the locals getting excited due to lack of options. I was so wrong, as it appears Mission is hoarding Ph.D. level burger tactics over on Marlborough Street. This burger was mind-blowing. The patty was intensely juicy. The bacon held its own without overpowering the other flavors. The bun sponged to the patty brilliantly. And the Mission Sauce was truly delightful. Also, if you can get through an order of french fries at Mission without your entire outlook on french fries changing, then you're not operating at full junk food frequency.
The Verdict: While I certainly don't have enough data to say whether or not Mission serves the best burger in Newport, I know that all other contenders have their work cut out for them.