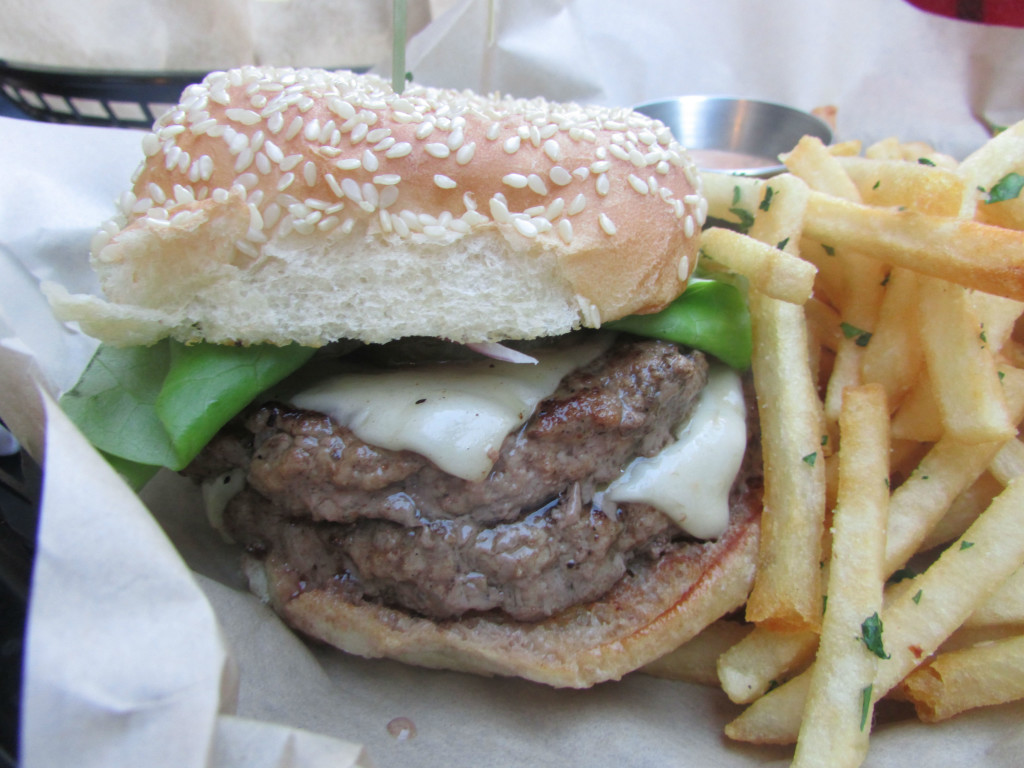 The Experience: Miller's Near & Far has been on my to-do list for a while. A few months back, Eater's Nick Solares wrote up a whole missive on the place. I was able to stop by and get a few snacks and drinks before a dinner elsewhere on the Lower East Side shortly after that, but one thing or another always seemed to keep me from sitting down for a burger meal there. My priorities changed after noticing fellow food blogger Meals and Reels rave about the joint last weekend. My patience had run out, and Miller's Near & Far got inserted into the run up to my 300th burger.
Burger Ordered: The N&F Burger and the Bialy Brunch Burger
The Taste: The N&F Burger is a Big Mac, but don't be confused by its composition. While a handful of NYC burger joints are serving their take on the McDonald's standard, Miller's stands out with one key element: abundant burger juice. In fact, there was almost too much juice, as the sesame seed bun's integrity was nothing but a memory by the time my burger was done. The placement of the abundant cheese, above and between the two patties, as well as the lettuce, might be better served below the bottom patty, to help keep the bun from falling apart. Structural issues aside, the moist, delicious burger was impossible to put down, and I finished it entirely too quickly.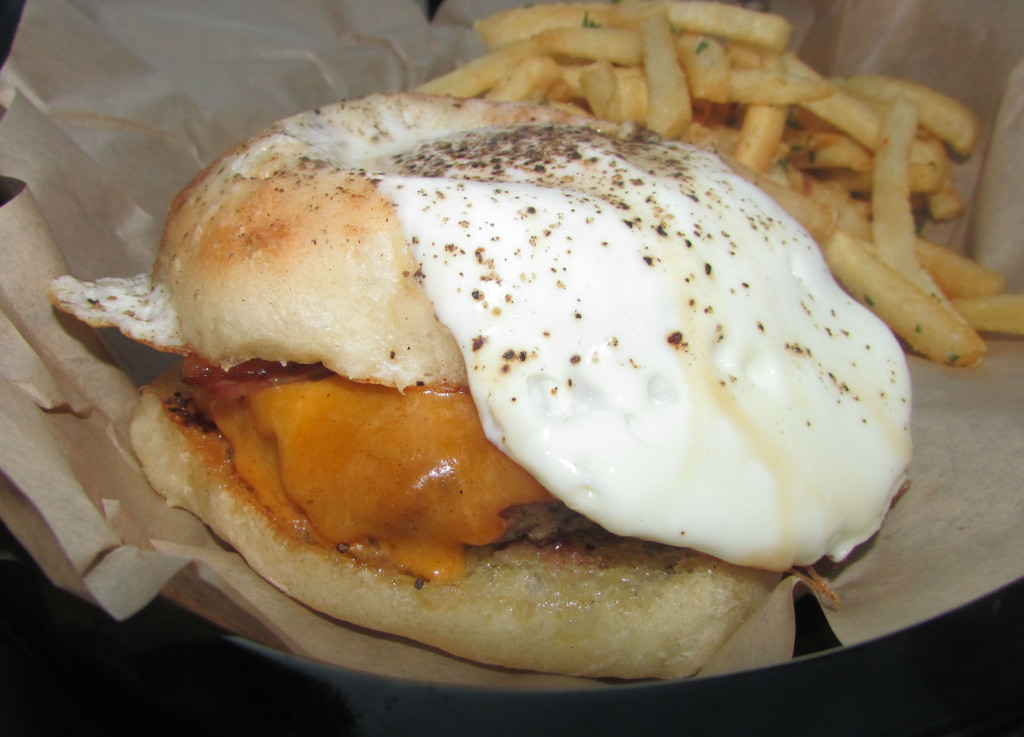 The Bialy Brunch burger was a different animal entirely. Thanks to its Kossar's bialy "bun," it stood up to both the egg on top of it, as well as the juicy patty and runny cheddar cheese. I couldn't help but marvel at the thing as my dining companion ate his way through it in a far less messy manner than I expected. For him, the highlight of the burger was the latticed bacon, a brilliant delivery system of what could otherwise be slippery bacon on a burger.
The Verdict: One half of Miller's Near & Far's menu is devoted to burgers, and the love of my favorite food item obviously extends beyond quantity here.
Miller's Near & Far is located at 65 Rivington Street in Manhattan, New York.
Sign up for Burger Weekly email updates!