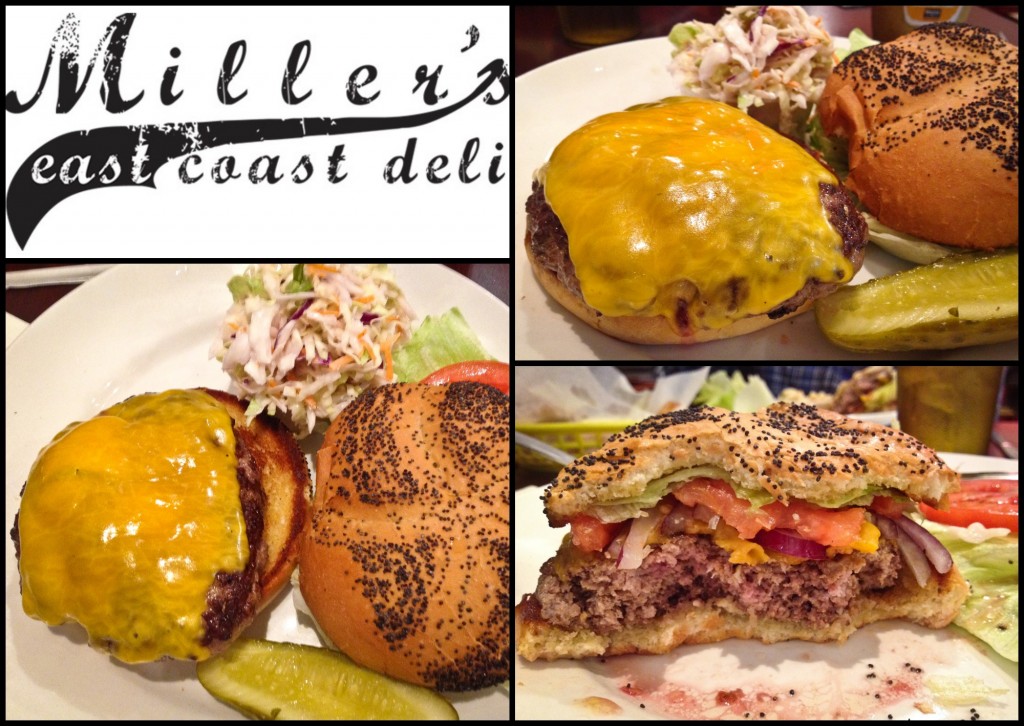 The Experience: Miller's is a great little deli slash diner in the heart of San Francisco's Nob Hill neighborhood. I used to live nearby, and found the place while walking down Polk St. I smelled cheeseburgers. You order at the counter and then find a seat—there are a dozen or so tables. Decor is very diner-like. Black and white illustrations of classic advertisements for fountain drinks and "The Finest Meats in Town" decorate the walls. They've got all sorts of east-coast-deli delights, including blintzes, latkes, knish, chopped liver, and pizza too. But let's face it: I was there for some grilled ground beef. "One cheeseburger please," served with served with lettuce, tomato, red onion, a deli pickle, house-made chips. Besides the fact that the place is downright awesome, it's even better because a poor San Francisco writer can actually afford to eat there, and because on a busy Thursday night, you can get a quality meal without spending an hour and a half on a wait-list, and then go on to other fun things.
Burger Ordered: Grilled half-pound cheeseburger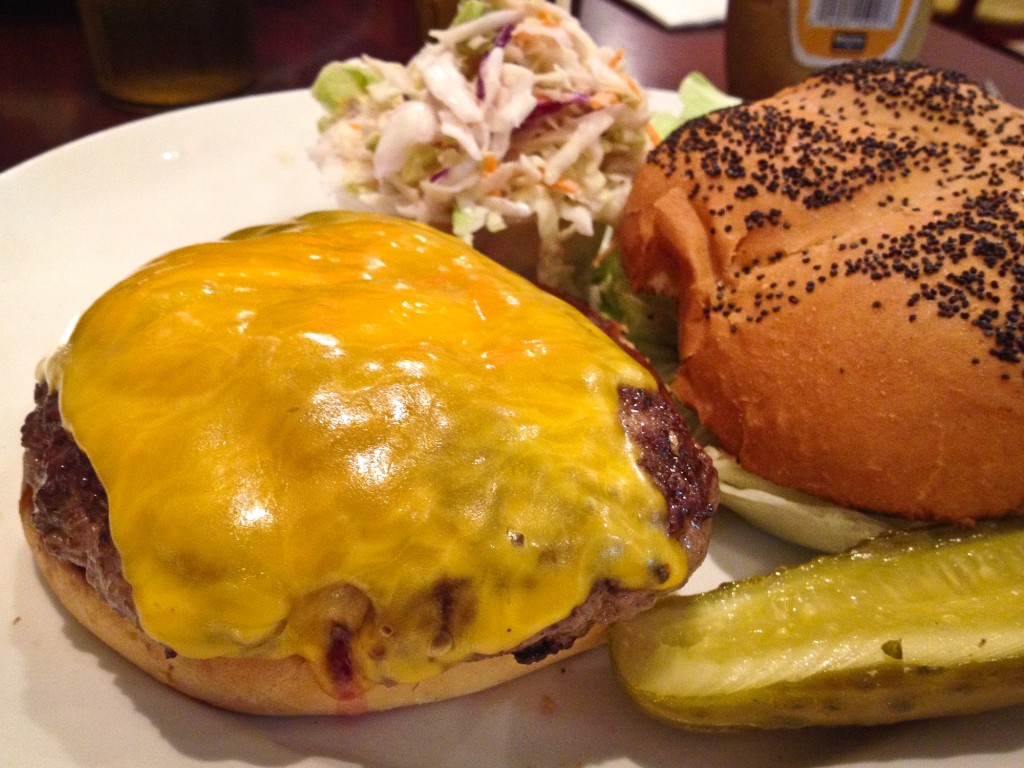 The Taste: I took my first Miller's burger to go. The burgers are simple, served on thick bun with all the fixing's, but no sauce. I didn't know that the first time, and when I got home I didn't have any ketchup. So I just ate it as it was. It changed my life. The thick, even patty had a nice grill crispiness on the outside, and was cooked to a perfect medium-rare on the inside. No sauce required.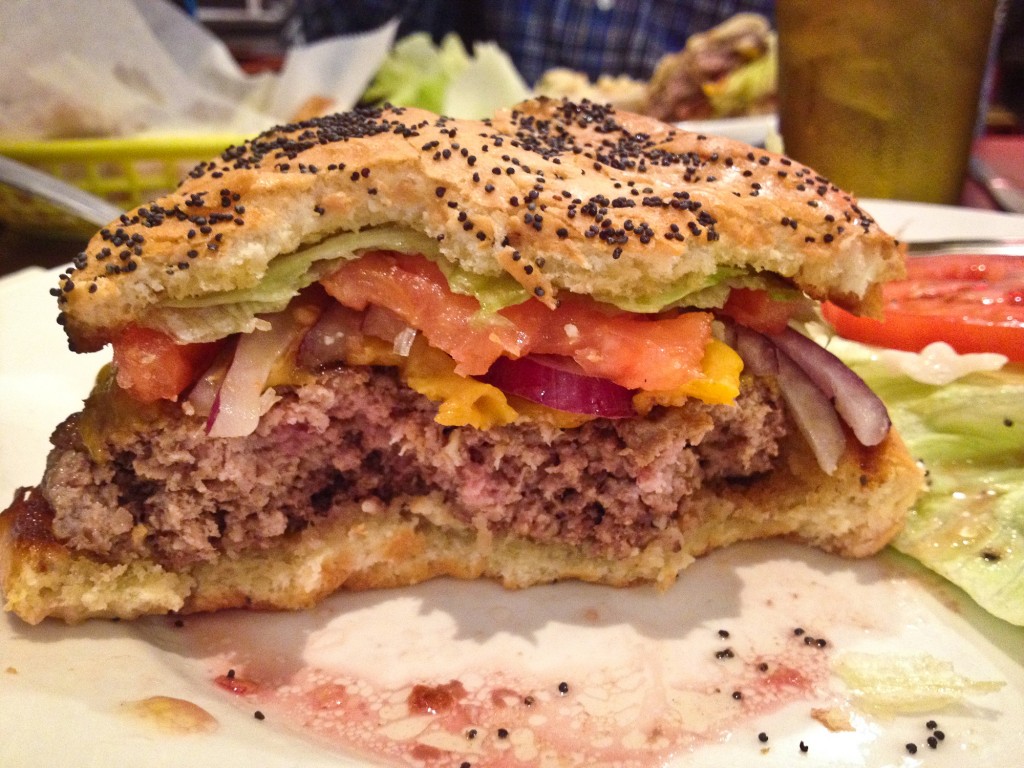 The Verdict: I've actually been to Miller's several times and eaten in and carried out. I keep going back because it has been by far the best burger I've ever had. However, I will say, that on my most recent visit, something was just a little off—the burger tasted somehow, a little too much like ground beef. (Is that a bad thing?) Maybe they missed the seasoning, or maybe they needed to char up the crust just a little more. That's not to say it wasn't good. It was still great—just not quite as good as I'd remembered. What I like the most though about Miller's burgers is, it's not greasy. As long as you can resist the onion rings, it's guilty diner food, without the guilt.
 Miller's East Coast Deli is located at 1725 Polk Street in San Francisco, California
You can read more of Jenn's work at www.onewaytkt.com