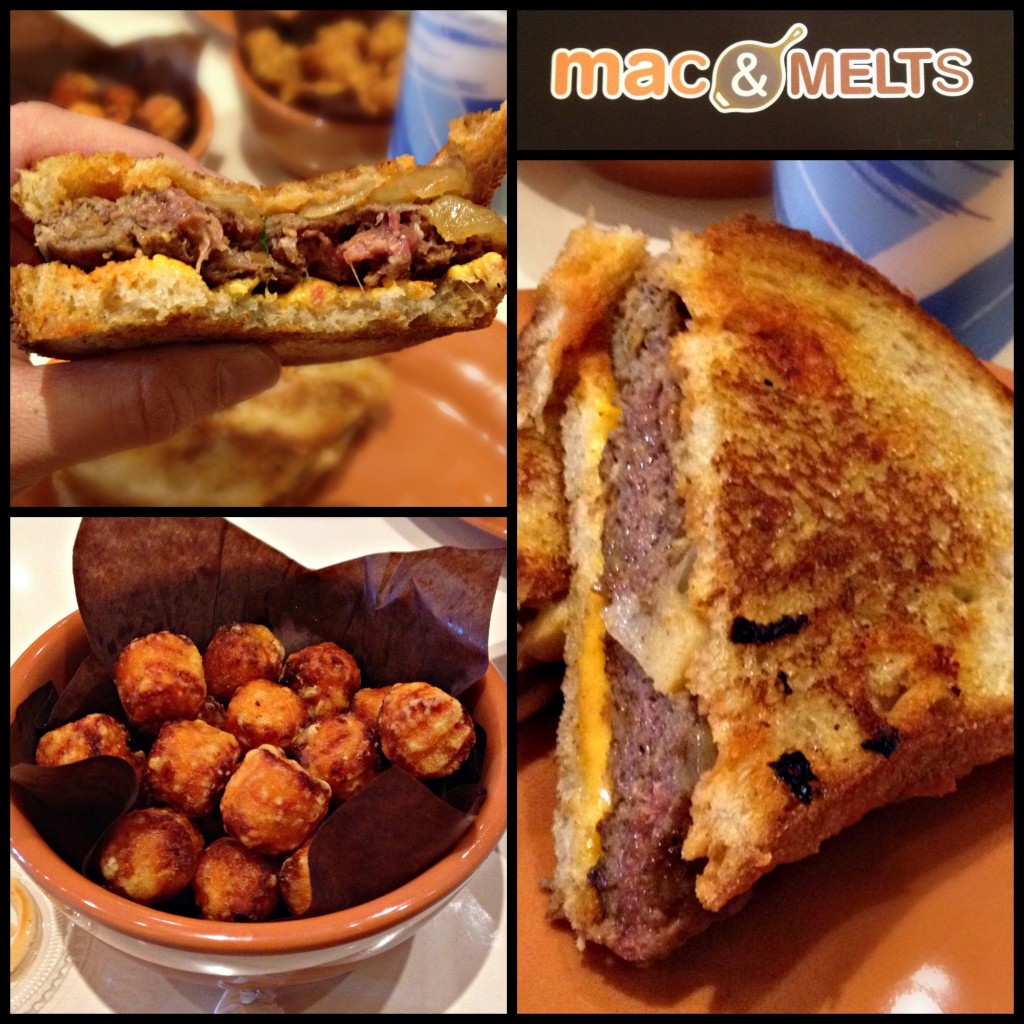 The Experience: Mac & Melts is a recent addition to the Garden City fast casual scene, specializing in macaroni & cheese and grilled cheese sandwiches. Stroll on in, order at the counter and have a seat, and they'll bring your order over to you. They have a wide variety of grilled cheese and mac & cheese options and, as fate would have it, there's a burger on the menu.
Burger Ordered: The 50/50 Burger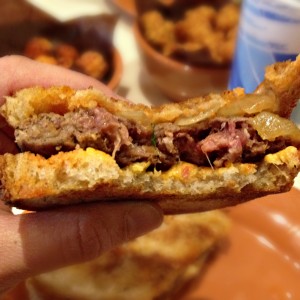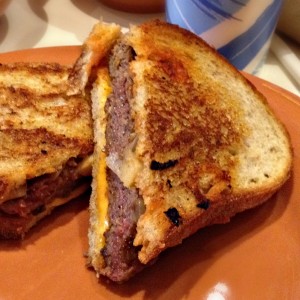 The Taste: The 50/50 Burger is grade "A" sirloin infused with bacon. It is topped with fried onions, red chili ketchup, and American cheese on rye. I ordered mine medium rare and complimented it with a side order of sweet potato tots and the chipotle mayo dipping sauce (I can taste Burgermeister Brad's jealousy at the sauce from here). The burger was cooked as ordered, and I have to say it was griddled to buttery perfection. The onions were tasty, as was the red chili ketchup. However, I did not taste the bacon that was supposed to be infused in the beef at all. They would have been better served to just top it with bacon. The sweet potato tots were quite good and I absolutely loved the chipotle mayo.
The Verdict: If you want a quick patty melt with some great tots, this is a good place to hit. On previous occasions I had sampled their mac & cheese as well as several varieties of their grilled cheese and thoroughly enjoyed them. The service is friendly and efficient as well.
Mac & Melts is located at 684 Stewart Avenue Garden City, New York.