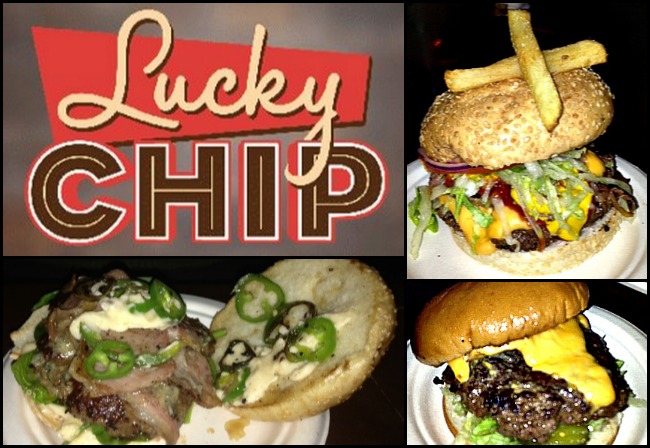 The Experience: Located in the Sebright Arms, a nice local pub with a fair few different pints and some good local ales, our group of London Burgermeisters were eager for a night of burgers and beer. Lucky Chip is the resident in house burger provider. If one was to google best burger in London, Lucky Chip comes top of the list. The Burgermeisters were were keen as mustard, and after a pint of Camden Brewery IPA, some conversation over the menu, and a few sneaky glances at the other diners' delights, they ordered in anticipation of the best burger treat.
Burgers Ordered: An El Chappo Burger, a Royale with Cheese, and a pair of Cheeseburgers.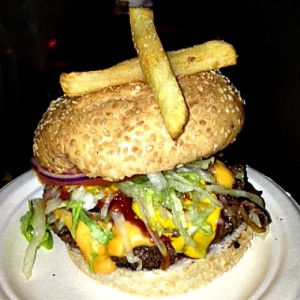 The Taste: The El Chappo flavours balanced nicely. The burger held together despite all its various components. The hallmark of this meal was the jalapeno flavour building over time.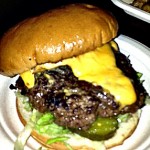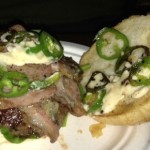 The Royale with Cheese was decent enough, but the jalapeno cheese bites that came with it were far more exciting. The cheeseburgers were mostly standard, with meat of good quality and no chewy bits. The patties, which are not cooked to order, were a bit overdone for these Burgermeisters. They were called the equivalent of one of the best burgers from a street van, but not necessarily a restaurant quality burger. Just good fast food.
The buns could not hold in the juices produced by the burgers, and were slippery in the Burgermeisters' hands.
The Verdict: Overall, the Burgermeisters' were left feeling that these burgers were over-hyped, but certainly worth eating given the price and atmosphere of the pub.
Lucky Chip is located inside the Sebright Arms at 31-35 Coate Street in London, England.