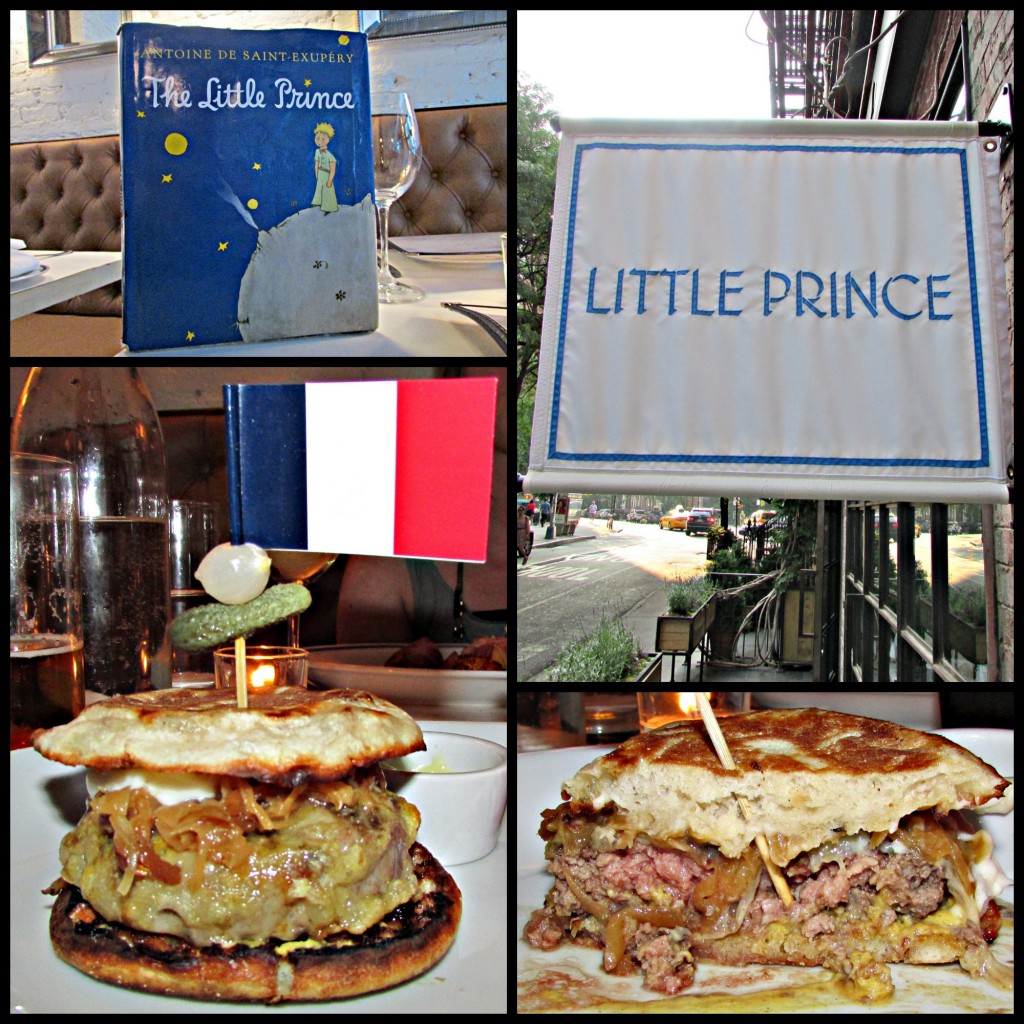 The Experience: I caught wind of Little Prince's French Onion Soup Burger and was immediately intrigued. A rookie in the SoHo restaurant scene, Little Prince is a small French bistro, with very happy and helpful staff, and cute decor (especially considering the wine list is in an actual copy of the eponymous book), but not quite enough air conditioning to be completely comfortable on the hottest day of the summer. The burger would have to be very good to make trekking through the extreme heat worth it.
Burger Ordered: French Onion Soup Burger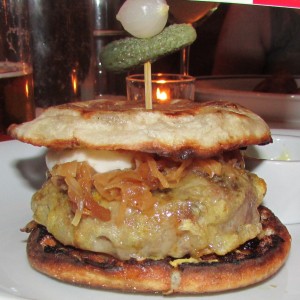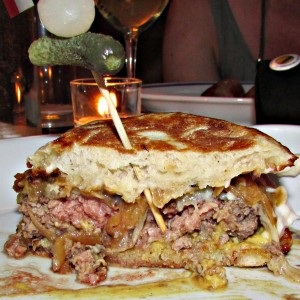 The Taste
: The last French-inspired burger I ate was the
Frenchie at DBGB
. Little Prince's French Onion Soup Burger was easily superior. The muffin it was served on was crispy and full of flavor. The patty was tender and delicious, cooked medium rare. The cheese and onions were both tasty, but it was the mustard on this burger that set it apart from the one at DBGB. While DBGB's Frenchie mustard was overwhelming, the mustard on this burger was in such an amount that it did nothing more than compliment the other flavors.
The Verdict: You like mustard? You like burgers? This is the best French-inspired burger I've had on my Burger Adventures to date, so it warrants a visit. Just go on a day when temperatures dip below 100 degrees.
Little Prince is located at 199 Prince Street in Manhattan, New York.