The Experience: Little Goat is famous for being the same owners as Girl & the Goat in Chicago, however for us it was the many strong Yelp reviews that made it our dinner choice. We heard the burgers were good, but started off with house cured fried pickles and onion rings. They were excellent and included homemade mustard and ranch dressing.
Burger Ordered: Kilgus Goat Patty Melt and the Veggie Patty Melt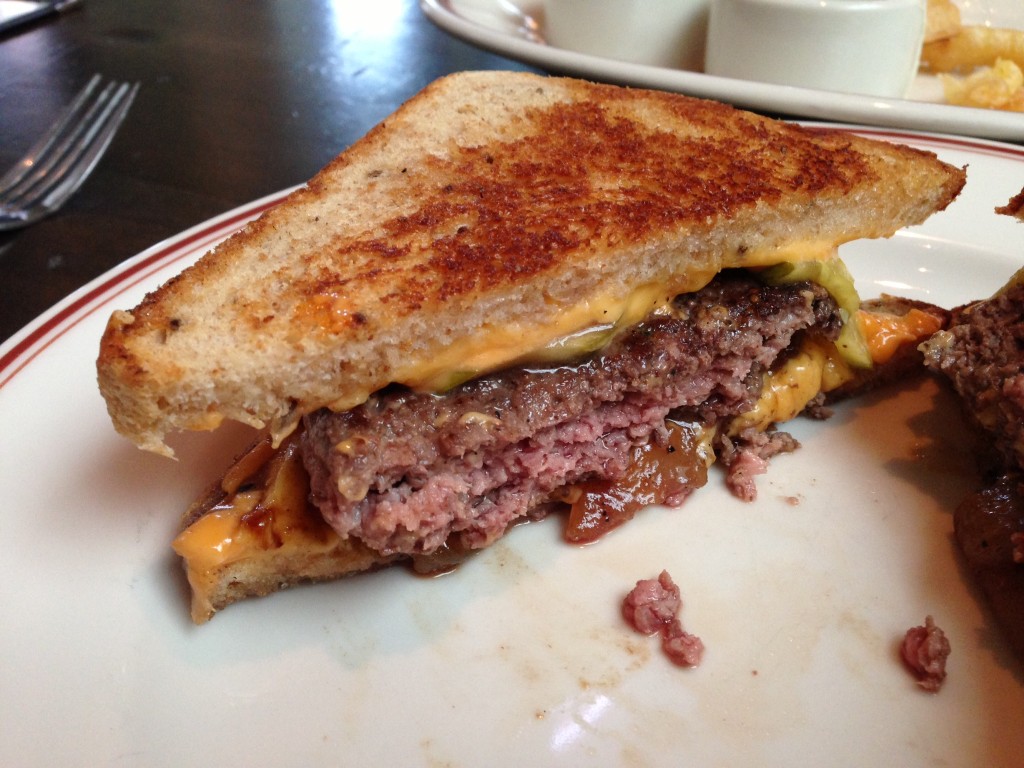 The Taste: Considering "goat" was in the name of the restaurant we quickly decided to try a goat burger (leaner and sweeter meat), despite hearing the veggie burger is also excellent. We went with the Patty Melt style which included caramelized onions, pickles, special sauce, american cheese & pretzel rye. The burger came out looking delicious and every bite was enjoyed. Given that we pretty much finished off the appetizer we could only eat half of the goat patty melt, however Rob sincerely enjoyed the rest of the burger later that week.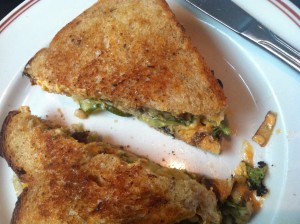 The veggie patty was made in house using ground up chickpeas. The patty melt came with caramelized onions, pickles, special sauce, and american cheese on pretzel rye bread. It tasted amazing, just like a Big Mac. The special sauce really sealed the deal.
The Verdict: A burger that tastes delicious even a week after it was ordered? You definitely need to get yourself to Little Goat to try their goat meat patty melt.
Little Goat is located at 820 West Randolph Street in Chicago, Illinois.